Robert Irwin Is a Spitting Image of Late Dad Steve Irwin in New Cute Pics with Niece Grace
The older Robert Irwin gets, the more he looks like his late father, Steve Irwin. This was evident in recent social media images of the young star posing sweetly with his niece.
On Tuesday, Robert Irwin, 17, took to Instagram to share the most adorable photos of his niece, Grace Warrior, 3-months-old. He shared two images where he was seen cuddling the cute little girl.
In the pictures, the teenager looked like an exact photocopy of his late father, Steve Irwin. Little Grace is Robert's niece from his older sister Bindi Irwin, 22, and her husband, Chandler Powell.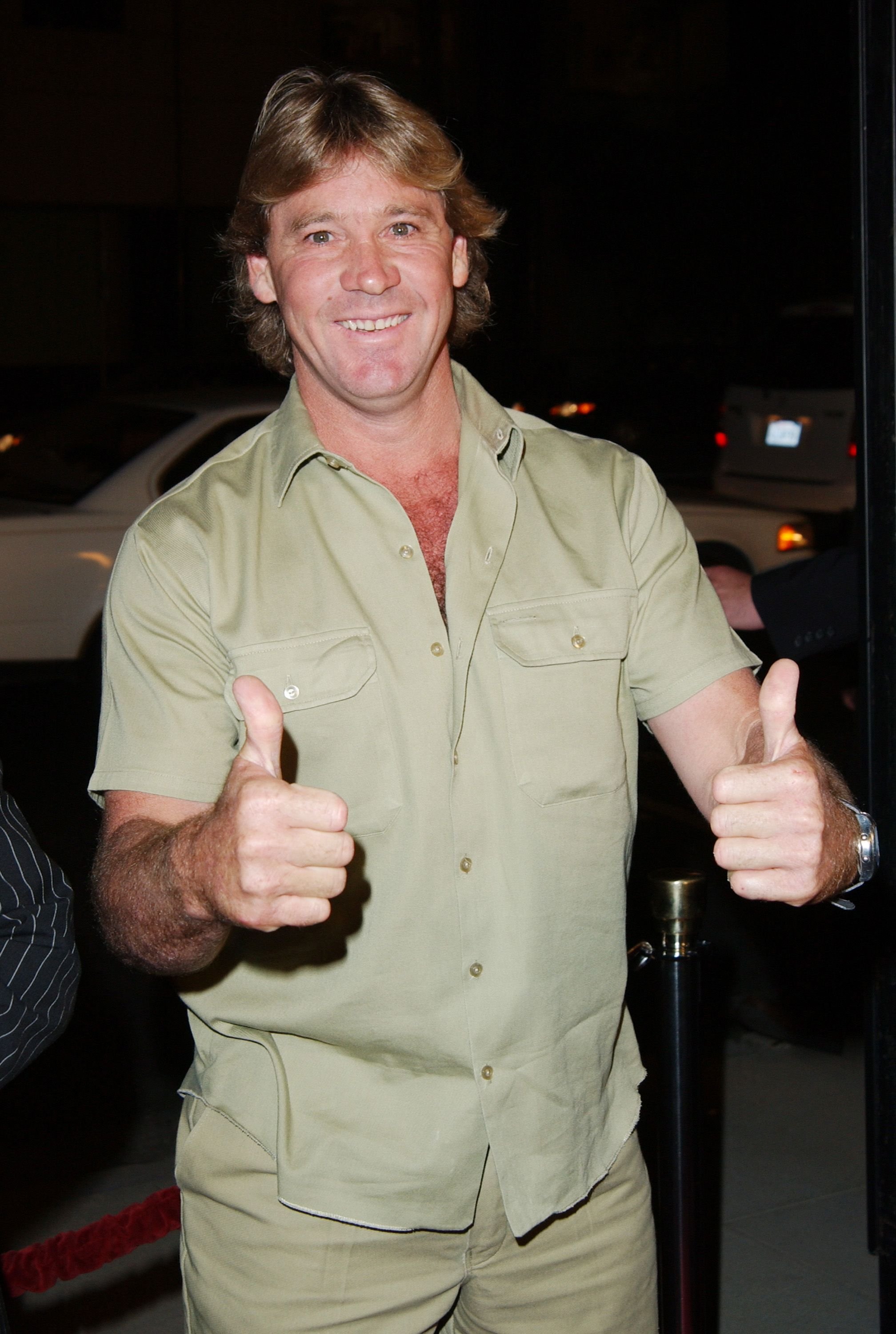 In the first photo, Robert lovingly looked down on his niece as he cradled her in his arms. She seemed to be very happy to be with her uncle as she smiled joyously, with the "Crikey! It's the Irwins" star, writing:
"Uncle life is just the best… Look at Grace's little smile!!!!"
In the second image, Robert and Grace both gave the camera a broad smile, even though she focused on something off-camera. Last week, the reality star opened up about being a new uncle.
He told Entertainment Tonight that he was making efforts to become the "fun uncle" with Grace. Robert explained that he was already trying to teach the newborn to play the guitar!
He explained that playing the guitar for her was one of his passions as she would always fall asleep when he did. The conservationist confessed that his niece loved it when he played for her, adding:
"She's at that age now where she's really reacting to things, you know, when she sees a new animal."
Robert also revealed that he and Grace met a koala for the first time the other day. At the time, the newborn was feeling sleepy, but when she saw the cuddly animal, her face lit up!
Her uncle shared that he could already pick up that she was a wildlife warrior, and I couldn't wait to introduce her to everything about life at the Australia Zoo. In April 2021, he wrote more about being an uncle.
Robert revealed that he was loving being Grace's uncle. He believes that she will take over the world and be running his family's Australia Zoo in no time.
The teenager feels honored to share the many amazing experiences he had growing up at the zoo with his niece. He plans to teach her things like rescuing wildlife and caring for the animals and family.
Bindi's younger brother also noted that it was a "really surreal and wonderful experience" to see his sister as a mother, and having a new family member, who was born on March 25, 2021, was awesome.
Now focusing a little bit on Robert [Irwin]'s life, the conservationist has been tied to two young women…
He's since shared several images of himself with his niece on social media. In one photo, he smiled for the camera while holding a sleeping Grace in his arms, while another included other family members.
Robert was seen holding the newborn while his sister, brother-in-law, and mother, Terri Irwin, looked on. The last picture was of the teenager alone with his adorable little niece.
Speaking about his mother, Terri celebrated what would've been her 29th wedding anniversary in June 2021. She and Steve married in 1992 and were together for 14 years before the star's 2006 death.
Now focusing a little bit on Robert's life, the conservationist has been tied to two young women: Elisha Jackson and Emmy Perry. Jackson is a fangirl who has allegedly spent time with Robert and the Irwin family.
Perry is an animal rights activist and an actress. However, the "Crocodile Hunter" star's son hasn't confirmed or denied ever dating either one of the young women and is generally secretive about his private life.