Bindi Irwin Amuses Fans Singing 'Fifty Nifty United States' Song to Giggling 3-Month-Old Daughter Grace
Aussie native and zookeeper Bindi Irwin impressed fans as a song she sang captured her daughter's heart, who giggled throughout the adorable video. 
Bindi Irwin amused fans on Instagram by singing "Fifty Nifty United States" song to giggling 3-month-old daughter Grace. Irwin's husband, Chandler Powell, shared the clip on his account.
"Sound on! Our little Grace Warrior learning about her dad's home country from her beautiful mama us P.S. Bindi wanted to send a shoutout to New Hampshire! Grace's laugh was too adorable to remember every state!" he captioned his post.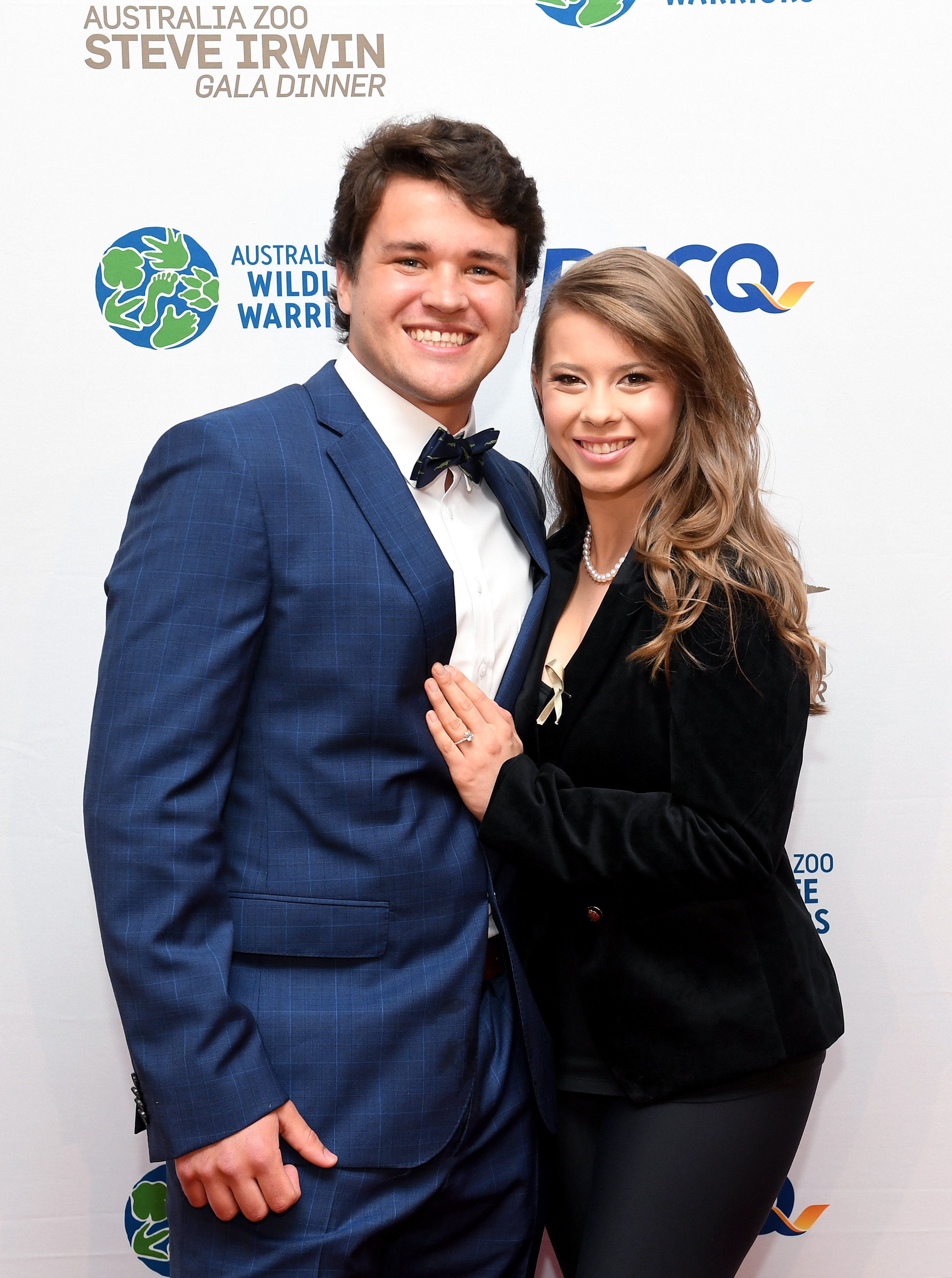 FANS REACT
Fans praised his wife in the comments section, with one user writing, "Go Bindi! I live in the US and couldn't name all the states that fast. I love that little giggle! Such a precious moment."
Two other people mentioned how adorable the little one is, with one person stating, "Her laugh is just too much," while adding heart eyes emojis. "I love her giggles!" another wrote.
Others specifically paid more attention to the song, with one individual sharing that she learned the song from someone else, "This song!!! I remember learning it from B! So adorable."
However, one other person was not familiar with it and said, "I have never heard it before….adorable!" Many users went on to compliment her baby girl.
"Most cutest bubba of all time," wrote one user. Another said, "Hello from New Hampshire!! Baby Grace is the cutest." Others echoed the same sentiments, "Oh my, how adorable, she's a little beauty."
THE RESEMBLANCE
Baby Grace took after her mother's looks, according to her fans. Instagram users pointed out that she resembles her 22-year-old mom when Bindi's brother Robert Irwin posted a snap of the child in May.
The 17-year-old shared a black and white image of his niece wearing a striped hat and had her eyes wide open, with a subtle grin on her face.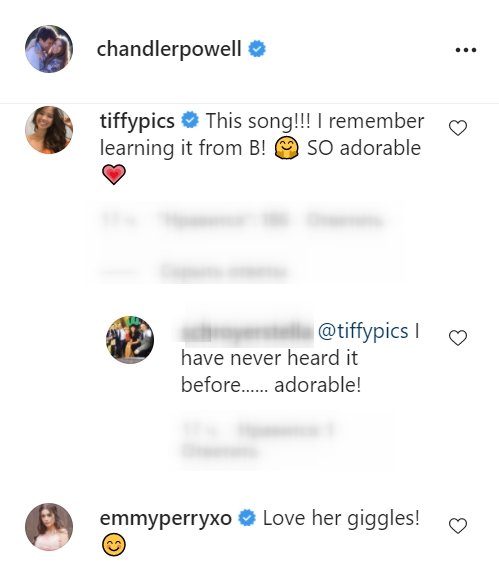 "Look at my lil niece," Robert captioned his post. His 2.7 million followers adorned the photo and flooded the comments section with sweet messages.
"She looks just like her mom!" one user wrote. Another person commented, "She's so adorable! She looks just like Bindi!" the user exclaimed.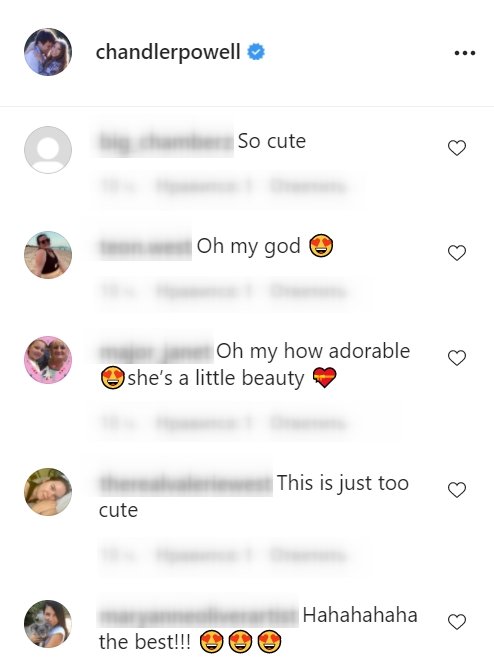 MOM & DAUGHTER BOND
Last month, Bindi got candid about breastfeeding her child and shared it's "a learning curve," she told People. "You want to make sure your baby is full, and you're learning as a new mom as well. It was the most exciting moment when she figured out how to latch properly."
She described the bond that she has with her daughter by breastfeeding her and shared that it is remarkable and is a special feeling:
"It's really, really amazing to be able to have that closeness. This little bond that you have with them that is just extraordinary."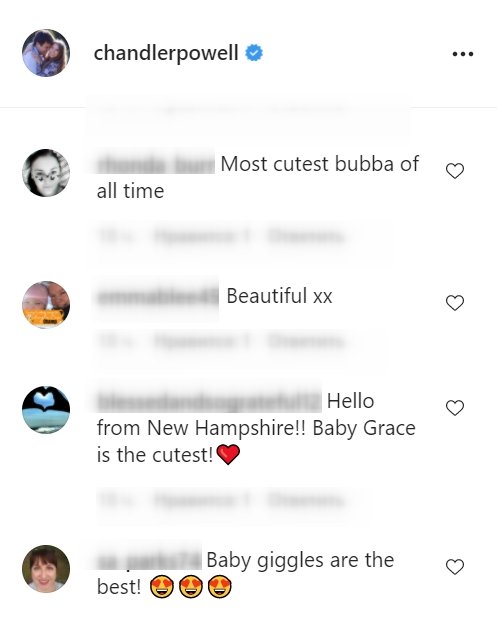 BABY GRACE
The conservationist continued and said everything that Grace does is amazing and that she would giggle, and she and her spouse would "drop what we're doing to watch."
In April, the new mom posted a sweet picture of her daughter whereby she held her little angel in her arms while sitting on the floor. What she found more heartwarming was her daughter's smile and gushed over it.
Grace's uncle also revealed that he is swooned over by his precious niece's smile when he shared an Instagram photo holding her and admired her smile as well.
RELATIONSHIP TIMELINE
Bindi and her husband Powell welcomed their first child on March 25, 2021, seven months after announcing that they were pregnant. The young couple got married on March 25, 2020, after nearly six years of dating.
The lovebirds met in November 2013 when Powell, 24, visited Australia as part of a national wakeboarding competition. While touring the land, he made a stop by Bindi's zoo.
He fell in love with her from the first moment he set her eyes on her, and they developed a connection from the onset as things took off from there.
In 2018, the wakeboarder relocated to the Land Down Under to live with Bindi's family. While there, he helped out at the zoo and got accustomed to his new life.
On Bindi's 21st birthday in July 2019, Powell asked the television personality to marry him. "She said YES!" he gushed on Instagram and shared how he "fell head over heels for her kind and thoughtful heart."
On their wedding day, Bindi also took to social media and raved about him. "I married my best friend. There are no words to describe the amount of love and light in my heart right now," she said at the time.