Camera Captures 2 Different Delivery Styles — Recipients Will See Why Some Packages Come Damaged
It is always exciting to get a package in the mail, that one order we made several days, weeks, or even months ago and that has finally arrived at our doorstep.
However, sometimes our packages don't arrive in the mint condition that we expected. A man by the name of Gabe White had the luck of seeing the difference between two delivery workers during their routes.
Back in June, White used his Youtube account to share footage captured by his doorbell camera, in which we can see a USPS delivery worker going above and beyond during work hours.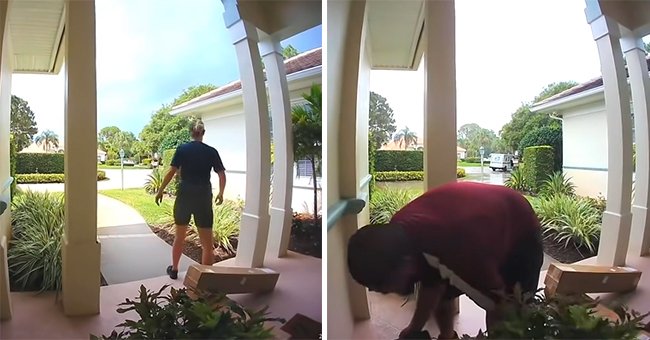 THE GOOD AND THE BAD
At the start of the video, we can see a female employee from FedEx delivering a package at White's porch, but instead of gently putting it down, she just carelessly drops it hard on top of another package.
The woman's face is blurred, and her identity is yet to be revealed, but as soon as the delivery was made, she just turned around nonchalantly and walked away.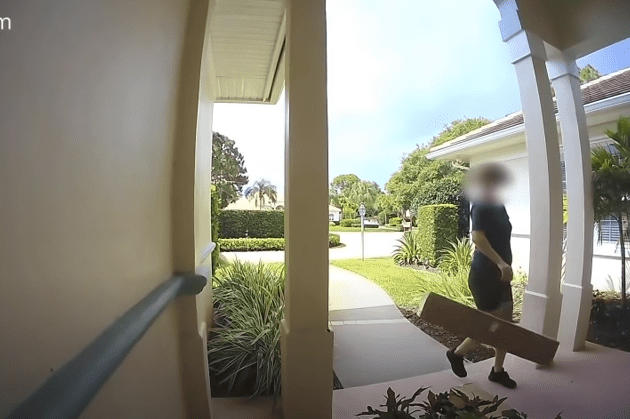 Later on, the rain started pouring heavily, and the doorbell camera captured a USPS worker running towards the front porch with a package in his hands.
Upon arrival, the man glanced at the packages left in the rain by the FedEx worker and carefully placed the white box he was carrying in a corner.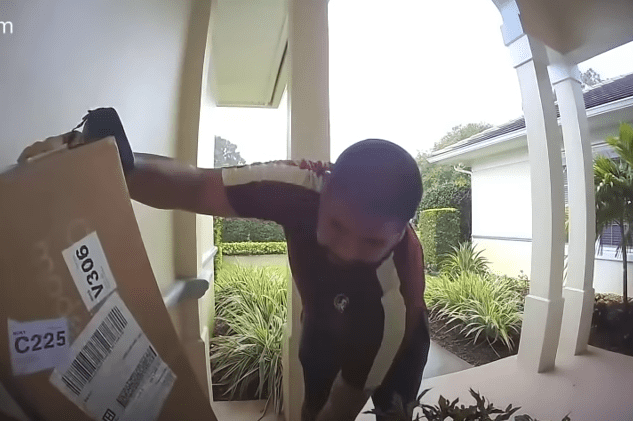 Amazingly, the USPS employee grabbed the other packages and neatly stacked them near the one he had brought, making sure they were safe from the rain before heading back to his van.
According to White, the contents of the dropped box were not damaged and even went as far as to say that there are "great employees at every company and sometimes people are simply having a bad day."
STOLEN GOODS
One could say that White was lucky since none of his orders suffered any damage or were stolen, which is something that seems to be happening more and more.
In December of 2020, a woman by the name of Alyssa George, who worked on deliveries for Amazon, was caught by a security camera stealing packages from multiple homes.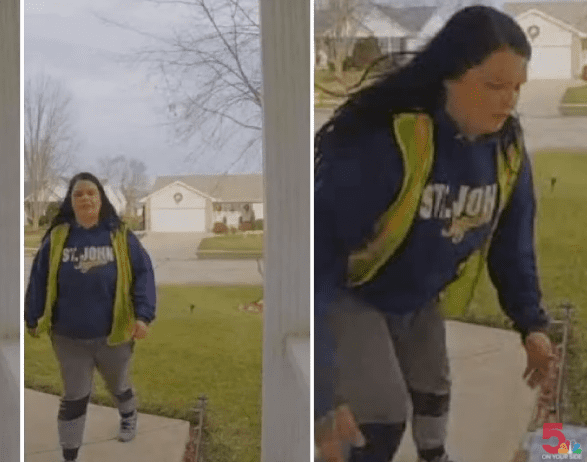 The police managed to catch the 22-year-old from O'Fallon, Illinois, and charged her for stealing packages that had already been delivered between December 15 and December 17.
It has been reported that the total value of the stolen items, such as a Weber Grill Accessory Kit, Christmas lights, and an Instant Pot, was over $750.
Amazon also had trouble with a delivery driver who was caught on tape stealing a Playstation 5 that was supposed to be a 16-year-old's birthday present.
Although the driver's name wasn't revealed, Amazon reportedly fired the man, but the family wasn't able to get a replacement for the much sought-after console.
Taking bets now on whether or not my @amazon delivery driver will steal my PS5 during delivery.

— The Austrian Fossil (@D8nnyJ) December 4, 2020
A LIFE-SAVER
But while there are bad delivery workers, there are also good ones, such as Juan Flores, who returned a 5-month-old baby to the concerned mother after the child was found on the side of the road.
Flores contacted the police, who then learned that an unidentified man took the infant out of an SUV before stealing the vehicle. According to the driver, it was "the best thing" that has happened to him during work.