Usher Is Set to Be Dad for the 4th Time – Meet His Other 3 Children from 2 Different Women
Award-winning singer Usher Raymond will soon welcome his 4th child, after adding a baby girl to the pack last September; she joined his two sons. Meet the singer's children from two different women.
Usher Raymond is on a quest to increase his family; so far, he has been successful, even though his kids are not from one woman. The singer is already a father to two boys and a girl. He shares his sons, Usher V, 13, and Navyid Ely, 12, with his former wife, Tameka Foster. 
His third child and only daughter, Sovereign Bo, was born in September by his lover, Jenn Goicoechea. Fans had barely enough time to gush on the young beauty when the couple announced that they would be adding a second child to the mix soon.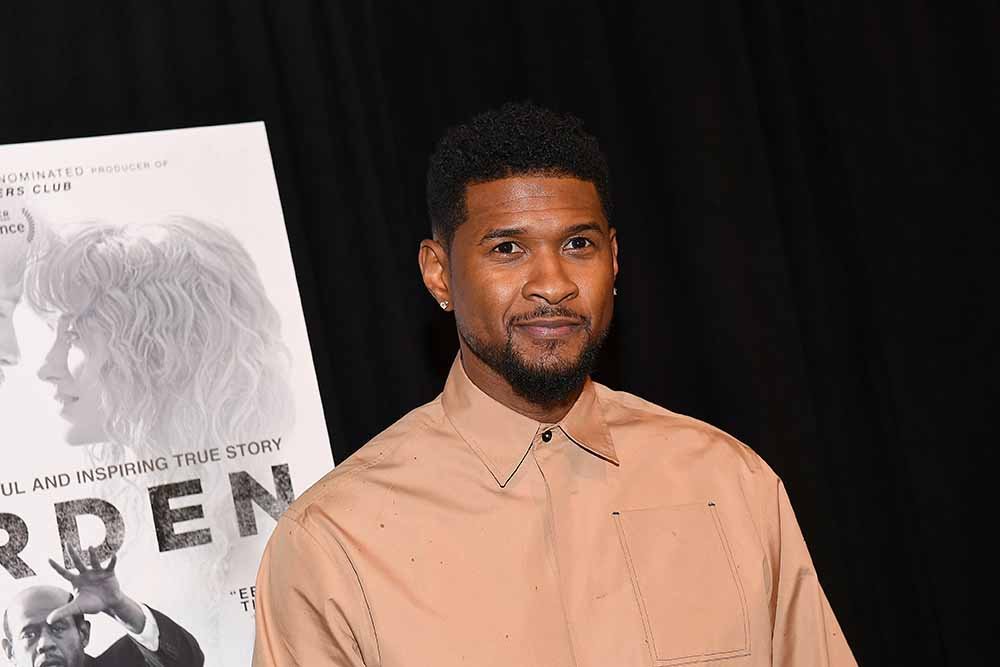 The announcement came in May, when both lovers appeared on the red carpet at the iHeartRadio Music Awards, with Usher as the host; his girlfriend used the opportunity to display her growing baby bump.
Although nothing has been said further about baby number four, it is clear that the expectant father who doubles as an excellent parent is more than happy about the news. Here is everything you need to know about Usher's parenting, his kids, and their mothers!
PARENTING HIS KIDS
Usher was first welcomed into parenthood in 2007, when his first wife, Tameka Foster, gave birth to their son Usher V and at the time, he was ecstatic to become a father. 
When baby number two came a year later, the feeling was the same. It took more than another decade before the "Confession" crooner became a dad again.
This time, fans would have expected him to be used to the process, but he was overwhelmed and went on to show his joy online. Via his Instagram page, the father of three rained praises on his cute daughter.
Like her brothers, Sovereign holds a special place in her dad's heart, and he revealed that she is fun to be with even during the late nights baby saga.
Since her birth, he has tugged at hearts with heart-melting father-daughter snaps. A few weeks after her birth, Usher shared a sweet picture where he was seen placing a kiss on the little sleeping beauty's forehead.
He confessed that he was in awe of the infant and added that he loves his daughter. This post came shortly after he shared an image of him and his sons looking dapper as they all chilled in a car. He captioned the image:
"I'm most happy to be a father to you two."
While Usher has been having a thrill being a father and has made sure to do nothing but shower his offsprings with love, he has also been conscious of keeping the family out of the spotlight as much as he can.
USHER'S CURRENT ROMANCE
Before Usher settled with his current girlfriend, Goicochea, he was married two times. First to Foster, his sons' mom, and later to his longtime manager and girlfriend, Grace Miguel, from 2015 to 2018.
Usher and Goicochea were first linked in 2019 after being photographed at the Hollywood Bowl. They kept their romance on the low but later confirmed it with news of a pregnancy and a series of outings.
USHER AND FOSTER'S RELATIONSHIP
Once upon a time lovers, Usher and Foster dated for a while, but they were married for only two years. After their split and two kids, they engaged in a custody battle.
In court, Foster claimed that her ex-husband was an absentee father; a claim the singer later denied. However, in 2013, a year after the court battle, Usher V nearly drowned at his dad's famous home.
This update in events had Foster charging for full custody of her son; she cited her ex-husband's lack of supervision as the reason for their son's near-death experience.
However, the court dismissed the case and granted Usher primary custody of their kids. Since then, the pair have been co-parenting amicably, with both parents teaming up to celebrate the love they share for their kids online.