'I've Cried Many Times' – Kids Destroy 83-Year-Old's Home Playing With Fireworks
83-year-old Robert H. Alexander Jr has wept over the loss of his home, as only charred rubble remains after it burned to the ground as a result of children playing with fireworks. 
Robert H. Alexander Jr. only has rubble to show for a lifetime of memories and hard work that went into building, fixing, and maintaining his home in Gallatin. 
The 83-year-old's beautiful house burned down after a group of children were playing with fireworks, and the situation got out of hand with one of the rounds hitting Alexander's home and setting it alight.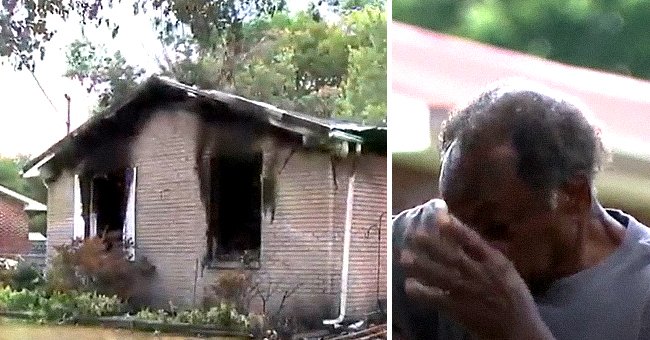 NOT GOING TO BRING IT BACK
Alexander shared his house with eight other family members who were all at home at the time of the fire. Alexander was at work when he received the horrific news that his house burned down. 
In the aftermath of the burn, Alexander shared that he has shed many tears as he faces the reality that the house he has owned for many decades no longer stands. He said: 
"It's a disaster. I've cried many times, but that ain't going to bring nothing back that I had."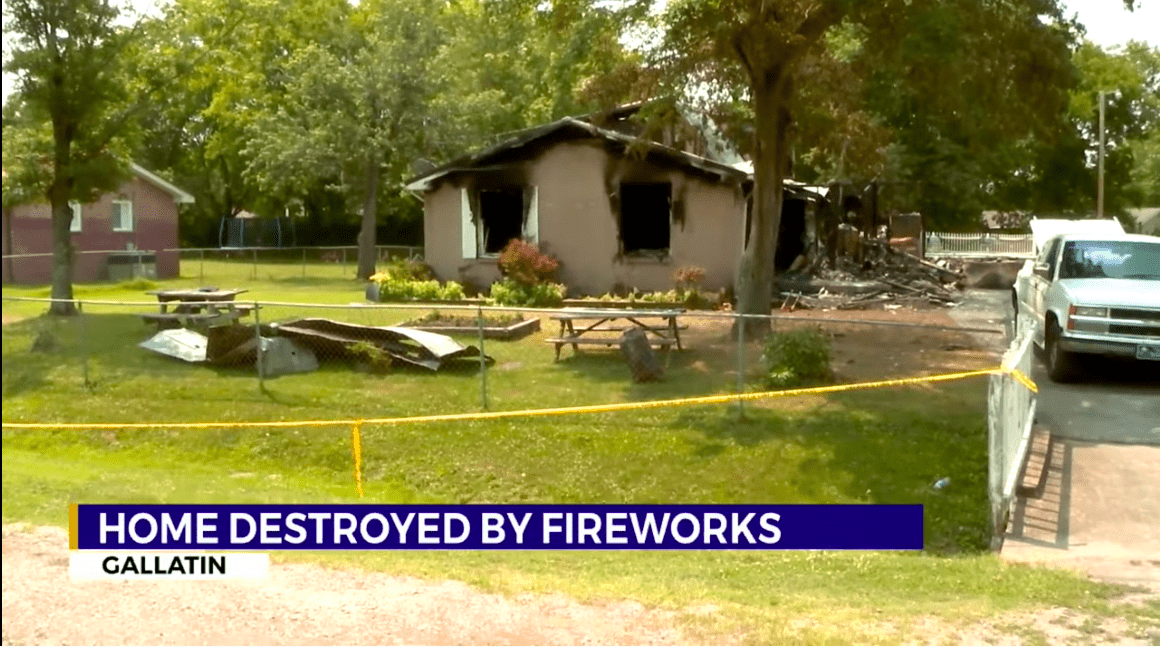 FIRE SAFETY
One of Alexander's family members who lived with him in the home, 18-year-old Devarius Alexander, was there when the fireworks went off and ignited the house fire. 
Numerous fire trucks had to make trips up and down to carry water to the house in order to quelch the fire.
Luckily, the teenager took a fire safety class in high school and relied on that knowledge to get his other family members out of the house and to safety, where they helplessly watched the fire consume the building they used to call home. 
IT WAS AN ACCIDENT
The 18-year-old revealed that the children playing with fireworks next door were responsible for igniting the house fire but that the disastrous burn was not their intention. He said: 
"I honestly don't think they tried to burn down the house. It's just kids playing around, and it got out of hand."
Alexander and his family are now trying to fix their focus on the family and that everyone made it out alive and not fixate on the enormous loss that follows their house burning down. 
SIFTING THROUGH THE RUBBLE 
Amongst the uncountable possessions lost in the burn are photos that are lost forever. Devarius shared that one of the photos he is saddest to have lost is one of his mother, who passed away when he was very young. 
The family is now working to sift through the burned rubble that remains in search of anything that can be salvaged, although there isn't much left after the all-consuming fire ripped through the house. 
Local family whose son is a GHS Class of 2021 graduate lost their home in a house fire. Please help and share as you can. https://t.co/Sqv63Q10Qt

— Gallatin High School (@GreenWavePride) July 5, 2021
Alexander revealed that the firefighters struggled to put the fire out because there aren't any fire hydrants in the surrounding community where they could easily access water. 
Hence, numerous fire trucks had to make trips up and down to carry water to the house in order to quelch the fire that continued to burn unhindered.