Serena Williams Pours Enviable Curves into $90 Magenta Dress With Matching Built-in Gaiter Mask in New Pic
This week, professional tennis player Serena Williams showed off one of the dresses from her fashion brand. The star looked incredible in the tight magenta-colored dress.
On Thursday, Serena Williams, 39, took to her Instagram page to advertise a dress from her S by Serena is a modern fashion brand. In the image, the tennis player posed while looking straight at the camera.
The Laura Gaiter magenta dress hugged Williams' curves and accentuated all the right places while she completed her look with purple heels. According to the star's fashion line website, the dress only cost $90.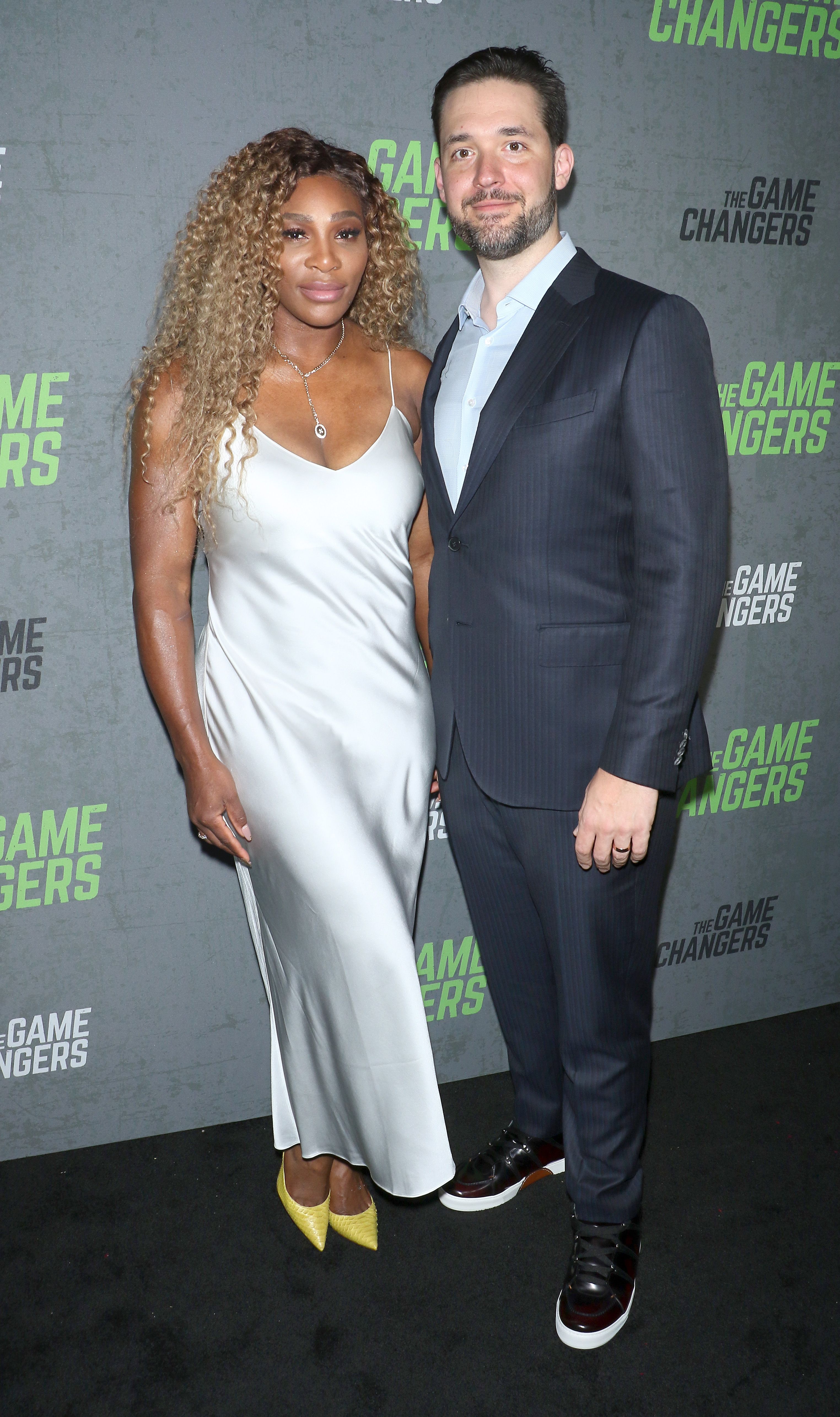 The trendsetting athlete urged her fans to "fall in love" with the perfect dress for any occasion. On the S by Serena website, it was revealed that the item had a matching built-in gaiter mask.
The smart added feature was meant to act as a face mask to help protect wearers from COVID-19. The website also explained that the dress featured a stretchy and soft jersey with long sleeves.
The peekaboo cutout helped highlight one's chest area. The gaiter feature could be worn up as a face mask or down as a cowl neck, and it was designed to have ear loops to hold it in place.
The clothing item also sported a center back zipper, was mini-length, was made from 95% polyester and 5% Spandex, and made in the US. Williams's brand aimed to empower people to look, feel, and be their best.
The Laura dress also came in black, pink, and light blue and was available in an ankle-high length and short sleeves. The Grand Slam champion's fashion brand was meant to promote body positivity.
In 2019, Williams took to Instagram with a promotional video showing off the Twist Front Dress on women with different body types. The star herself appeared as one of the models in the footage.
At the time, the professional tennis player had confessed that she loved the dress because of how well it showcased different body types. Her love for fashion has also filtered over to the tennis court.
On June 29, 2021, the tennis icon stepped out onto the court in an all-white outfit that featured a matching removable train. Her fans will also remember how she had tongues wagging in 2018.
At the time, the athlete was playing at the US Open, where she appeared in a black tutu. In February 2021, she went to the Australian Open wearing a red, pink, and black catsuit.
Williams' daughter, Alexis Olympia Ohanian Jr., 3, has already featured as a fashion model just like her mother. In March 2021, the little girl joined her athletic mother in a new campaign for Stewart Weitzman.
The campaign was titled Footsteps to Follow and featured the mother-daughter duo posing together in matching clothes. Williams modeled the brand's spring 2021 range with sandals and boots.
While her daughter tried on leopard sandals that weren't quite her size but matched perfectly with her black catsuit. Williams shares the little girl with her Reddit co-founder husband, Alexis Ohanian.
In February 2021, the tennis star was interviewed about fashion by The Sydney Morning Herald. When asked to describe her style, she told them it was "a hint of classic with lots of trends, I like to mix the two," adding:
"I love trends but I also like to have a classic silhouette, or elements of it – a shoulder or a waistline – to tone it down a little bit."
She also revealed that her favorite designers were Chanel and Gucci, and her favorite fashion era was the 1980s. Williams confessed that there was nothing she'd never wear because she was willing to try anything.
Her favorite fashion icon was Diahann Carroll, and the current trend she liked was the leisure trend. She said she loved matching sweats since they were perfect for lounging around at home amid the pandemic.