Mama June's Heavily Pregnant Daughter Pumpkin, 21, Shows Off Baby Bump – Due Date Revealed
The reality star Lauryn Pumpkin Shannon recently thrilled her fans with an adorable picture showing off her huge baby bump and revealing her due date.
Mama June's 21-year-old daughter Lauryn Pumpkin Shannon is set to be a mother for the second time after sharing an adorable snap that flaunted her huge baby bump on her Instagram.
Pumpkin and her husband Joshua Efird are parents to three-year-old daughter Ella. The pregnant reality star revealed her excitement at expanding her family in the post she shared.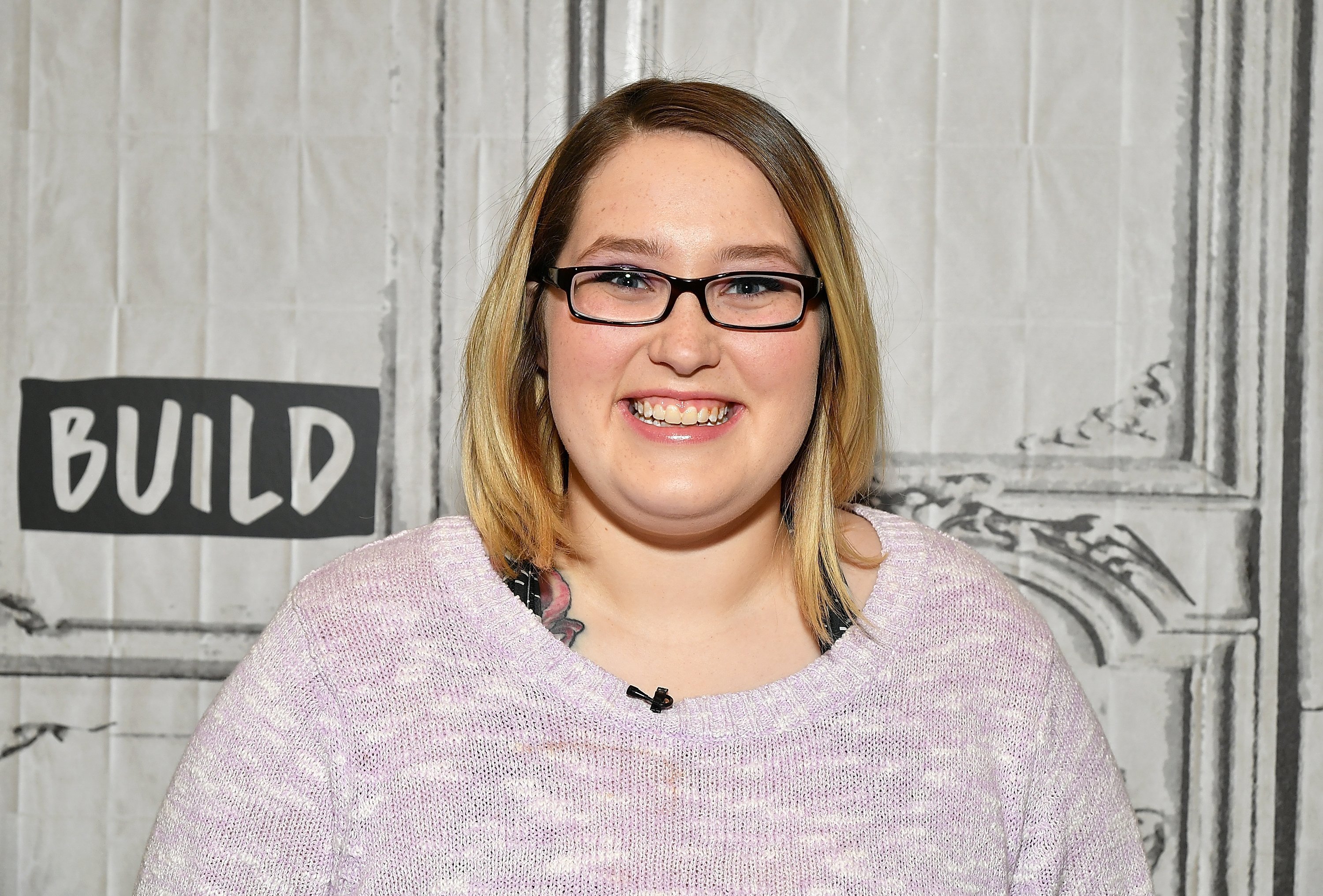 GROWING BABY BUMP
Pumpkin gave her fans plenty to talk and gush about with her recent Instagram picture where she shared a selfie of her in her beautiful home, showing fans her heavily grown stomach.
The "Mama June: Road to Redemption" star conversed with fans in the comment section of the post and made some sweet revelations about the due date of their soon-to-be family member.
Fans are already aware of the baby's gender and name from a previous post Pumpkin shared last month. The excited mom revealed she is expecting a boy whom they already named Bentley Jameson.
One fan complimented the reality star on the recent post, noting that she looked pretty with her baby bump. The fan also quizzed Pumpkin on when they will be meeting the little guy.
Pumpkin's mom, Mama June, took the liberty of replying to the fan. She noted that Pumpkin would be due on the 25th of this month.
Pumpkin's Instagram boasts over 700 thousand followers. Over 35 thousand fans clicked on the like button last month when she shared the sweet details of her pregnancy.
The 21-year-old mother-of-one learned about her pregnancy in November last year and revealed that she and Efird were both surprised and thrilled knowing that a little one is on the way.
The pregnant reality star noted that they were not trying for a baby at the time but added they were also not preventing it. Pumpkin explained that she was on birth control for over a year and got pregnant immediately after she came off her birth control.
Pumpkin and Efrid had once tried for a baby, but each test came back negative. Feeling discouraged, the couple decided to stop taking the tests and take things as they come.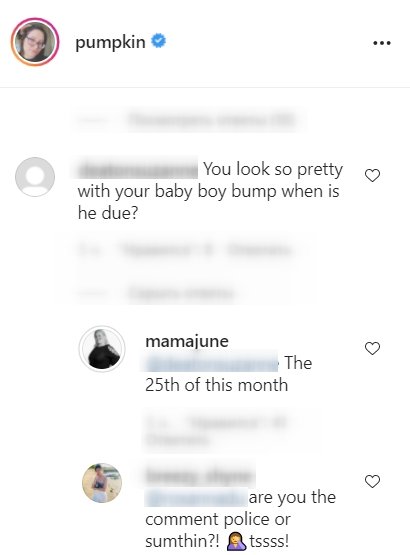 The 21-year-old noted that the day they found out she was expecting, she had felt weird and decided to take a test which confirmed that she was pregnant with her second child.
Before knowing about her pregnancy, the "Mama June: Road to Redemption" star and her husband had come to terms with the fact that their three-year-old daughter Ella might be their only child, and they were okay with it.
Since her husband works away from home in South Carolina, Pumpkin's pregnancy has been tough on her as she has to take care of her child with little support around.
FIRST DAUGHTER, ELLA
In 2017, the reality star tasted motherhood for the first time after revealing that she and her husband had welcomed their first daughter Ella. She shared the big news on Twitter alongside a cute snap of the little one.
Pumpkin acknowledged that she was excited about having a baby but admitted that they were a lot of things that she would have to learn. All through her pregnancy, Pumpkin kept her fans updated on her journey via her social media posts.
RELATIONSHIP WITH HER MOM
Pumpkin's relationship with her mom Mama June Shannon has been shaky over the years, and the 21-year-old once confessed her doubts over having a repaired relationship with her mom, whose drug addiction had a huge effect on their family.
Due to Mama June's situation, Pumpkin took on another role — legal guardian of her younger sister Alana "Honey Boo Boo" Thompson following the 2019 arrest of their mother.
Mama June and her four daughters recently got together for the first time in six years for Pumpkin's baby shower. The 41-year-old noted that she was glad that they were expecting a boy, but she admitted that they would have to learn how to care for a boy since all they have are girls.