Erika Alexander AKA Maxine Shaw is Literally 'Living Single' at 51 – Inside Her Life after the Show
Many people recall actress Erika Alexander as Maxine from the sitcom "Living Single." The star is actually single after being married for twenty years, and below we get to know her better.
Erika Alexander, 51, became well known back in the day as the star of the hit show "Living Single." She played the role of a lawyer named Maxine Shaw and won several awards for her incredible work.
Some of the actress's accolades were two NAACP Image Awards for Outstanding Actress in a Comedy Series. Besides starring in that series, in the 1980s, she was cast as Pam Tucker on "The Cosby Show."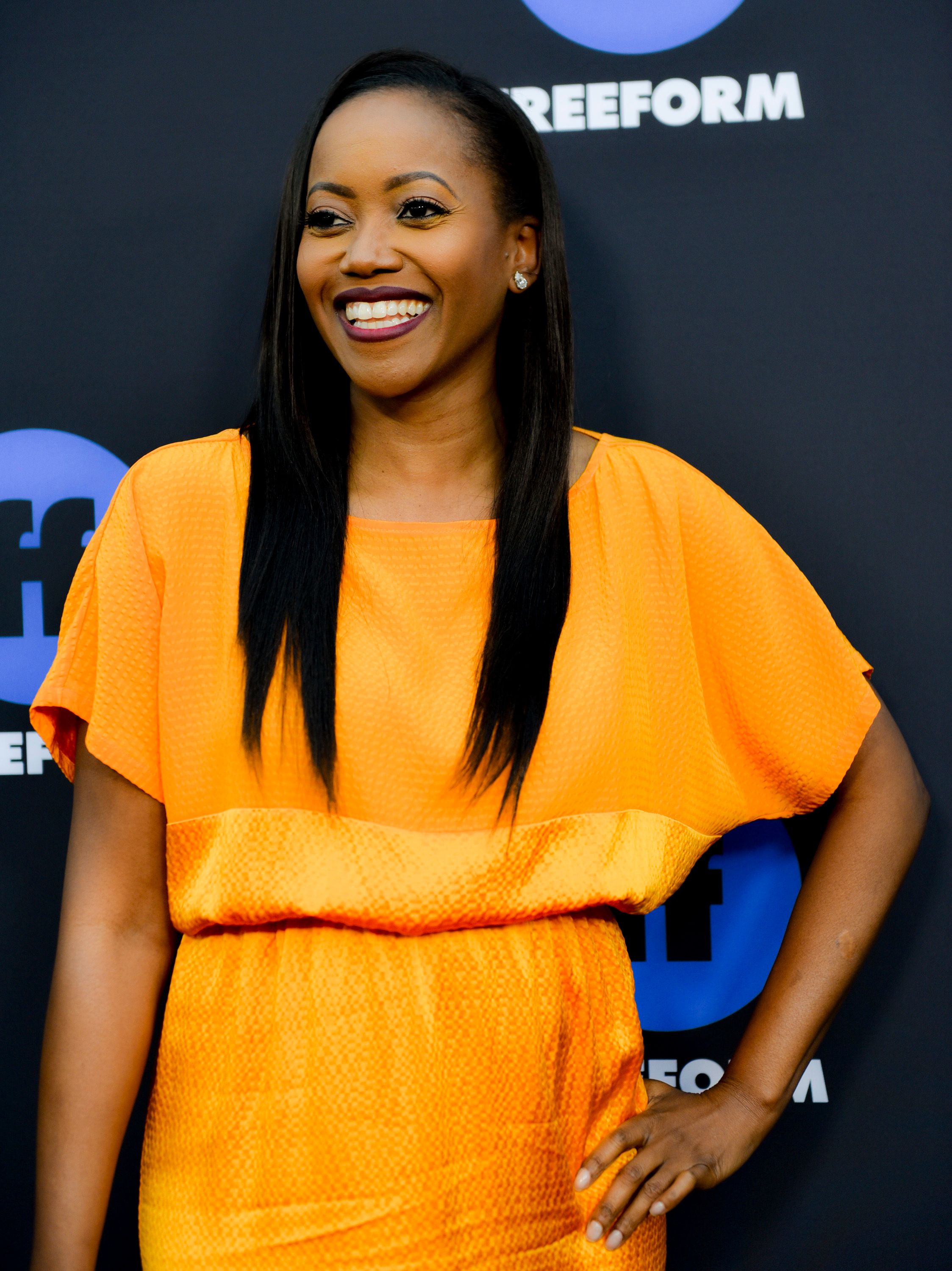 ERIKA'S CURRENT WORK
Currently, the star creates shows, directs films, and produces television content. The Color Farm Media company owner also had roles in "Get Out!," "Black Lightning," and "Wutang: An American Saga."
According to IMDb, she's currently co-directing a documentary film about reparations and racial equity with filmmaker Whitney Dow. Alexander went on to marry the second man she ever dated, screenwriter Tony Puryear.
TONY & HIS BACKGROUND
The star and Puryear tied the knot on September 27, 1997, when she was 28. The couple's outdoor wedding ceremony was attended by 150 guests, with the evening reception being held at Malibu's Stone Manor.
The screenwriter was born to a Black father and White mother, and he grew up in the Bronx, New York, before working in advertising and making TV commercials after going to Brown University. 
PURYEAR'S WORK
Puryear directed videos for artists like LL Cool J, EPMD, and K-Solo. He's written screenplays for stars like Mel Gibson, Jerry Bruckheimer, Oliver Stone, Will Smith, and movies and series.
Some of the work he's done was for "Queen of the South," "Street Time," "The BFF Chronicles," and much more. The screenwriter became the first African-American to write a more than $100 million script for "Eraser."
TONY & ERIKA'S BOND
For years, his marriage to Alexander thrived and the creative pair bonded over the fact that they focused on things that brought them together instead of those that kept them apart.
Puryear once said they were "all about diversity" and "sharing different voices." Alexander also noted, at the time, that they worked well together while describing him as a talented comic book lover.
THE COUPLE'S JOINT PROJECT
In turn, she was a comic book fan, and this worked well to keep them balanced. The couple ended up creating a comic book called "Concrete Park," which was initially released in 2011.
However, the road to publishing their work was filled with obstacles and rejections before they succeeded. Sadly, Alexander and Puryear's marriage ended in divorce in 2017 after they were married for 20 years.
ERIKA & TONY'S RELATIONSHIP
Despite this, the pair still seem to have a strong bond and is quite amicable. On Alexander's November 19, 2019, birthday, Puryear wrote a touching message for her on Facebook.
In an April 2021 interview, the actress told "MadameNoire" that they had been separated for a long time. Even though he's her ex-husband, she explained that they were still creative partners.
THEIR BREAKUP
Alexander said their breakup was difficult because she loved and admired Puryear. They went their separate ways because they realized they were better apart than together.
The former couple still posts about each other's work on their respective Instagram pages. In April 2021, Puryear posted about his ex's Instagram Live concerning their comic book.
STAYING CLOSE & ERIKA'S VIEWS
The following month, the actress also posted about their comic on her social media page. Alexander is quite an outspoken person, and she once told The Root that she felt things weren't equal in Hollywood.
She told the publication that she felt Black men had more opportunities to be themselves than Black women. The star said Black women got stereotyped in one role and then were stifled.
Hey ⁦@DavidSchwimmer ⁦@FriendsTV⁩ - r u seriously telling me you've never heard of #LivingSingle? We invented the template! Yr welcome bro. ;) David Schwimmer 2 The Guardian: "Maybe there should be an all-black Friends or an all-Asian Friends" https://t.co/r8W1ZHBwoy

— Erika Alexander (@EAlexTheGreat) January 28, 2020
ERIKA & DAVID'S CLASH
Alexander is generally quite secretive and not so much in the public's face. However, last January, fellow actor David Schwimmer had to apologize and defend himself after some diversity comments about "Friends."
Schwimmer had claimed to The Guardian that he'd campaigned for more diverse shows hoping to see "an all-black 'Friends.'" Alexander tweeted him shocked that he'd never heard of "Living Single."