Zoë Buckman and David Schwimmer Split in 2017 — Facts about His Ex-wife and Their Failed Marriage
Zoë Buckman separated from David Schwimmer, her husband of seven years, in 2017. From their marriage to their current co-parenting relationship, here are interesting facts to note.
Sitcom lovers might remember David Schwimmer as Ross Geller from the popular NBC series "Friends," but many might not know that the actor was once married.
For nearly seven years, Schwimmer enjoyed a blissful union with Zoë Buckman. Read on to learn interesting facts about the former couple and their failed marriage.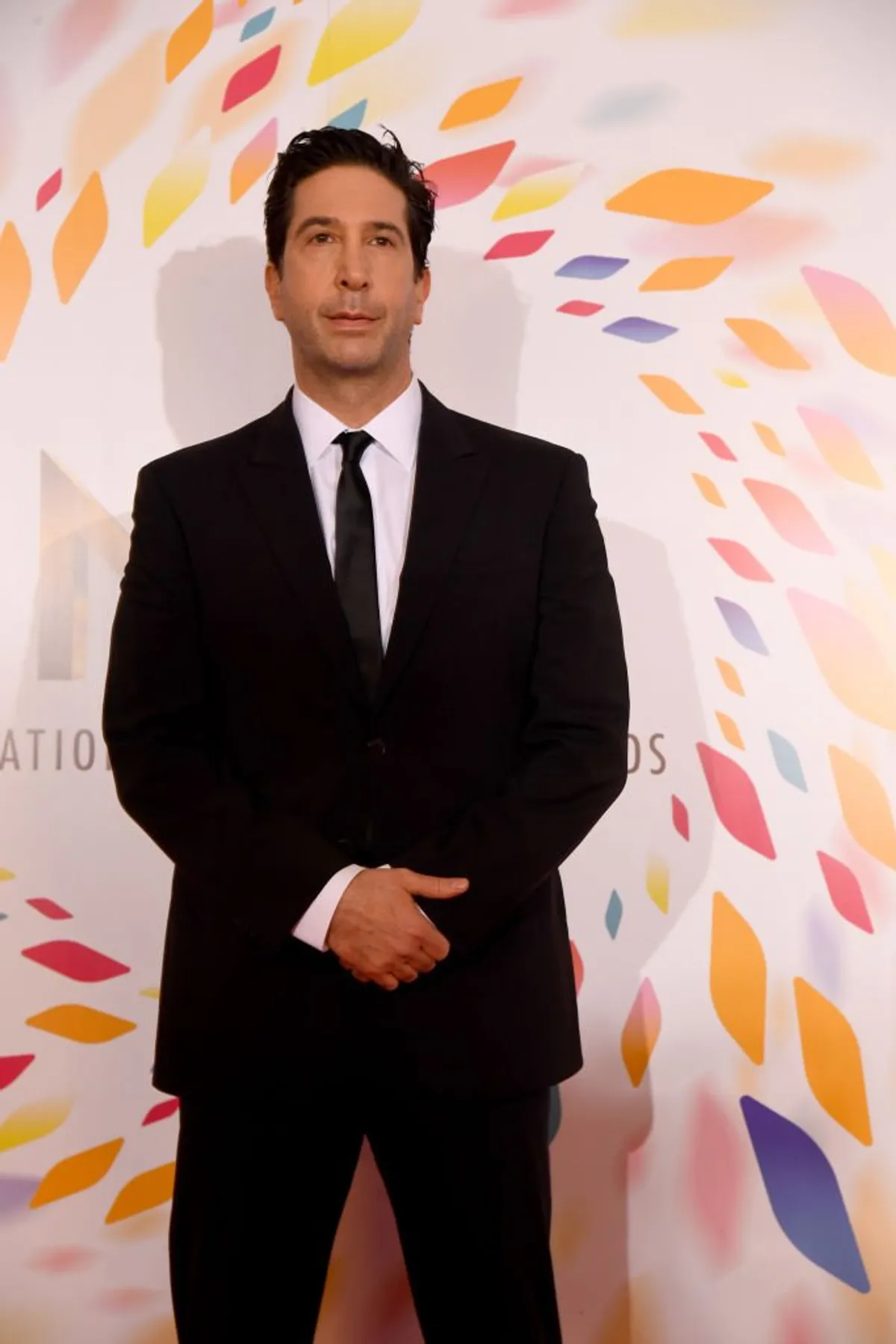 HOW IT STARTED
The couple reportedly first met in January 2007. Schwimmer was in the UK directing his first film, "Run Fatboy Run," and Buckman was working as a part-time waitress at popular celebrity club The Cuckoo Club, where the actor frequented at the time.
Buckman and Schwimmer introduced each other and soon started hanging out. Not long after, their friendship blossomed, and romantic feelings set in. 
It was, however, not until March 2007 that news of the pair's relationship broke, and by then, they had been dating for two months. 
Taking their relationship to the next level, Buckman reportedly moved out of her home in North London and relocated to Los Angeles to be with the actor.
Three years into their relationship, Schwimmer was sure of one thing—he wanted to spend the rest of his life with Buckman, and so he went for it.
In March 2010, the couple announced their engagement. They tied the knot three months later in a secret wedding in June but it took a while before the media got wind of it.
Through her embroidery, Buckman has proven herself to be some sort of activist, advocating for women's rights.
In October, a rep of Schwimmer confirmed that the actor and Buckman tied the knot four months before, and just like that, he was officially taken off the market.
THEIR DAUGHTER
Schwimmer and his wife became first-time parents in May 2011 when they welcomed their daughter Cleo Buckman Schwimmer. Like many others, the couple's lives changed forever.
Last year, Schwimmer described fatherhood as transformational, adding that once Cleo was born, he learned to put her before his career.
In the years following her birth, Buckman and Schwimmer have occasionally given fans a glimpse of their daughter's life and, most importantly, what the little one enjoys doing.
During a 2016 appearance on a show, Schwimmer made a shocking revelation about the then five-year-old Cleo— she enjoys drinking beer.
The actor gave an insight into his unconventional parenting style. When Cleo first asked to try drinking wine, he obliged, knowing if he said no, it would only leave her wanting it more.
Luckily, the little one did not have much love for wine, so Schwimmer believed his trick to have worked— well, until she tried drinking beer.
Not only did Cleo fall in love with drinking beer, the little one subtly became a threat to her dad's beer. Schwimmer jokingly mentioned having to protect his drinks from her.
Last year, Schwimmer further opened up about Cleo's life, revealing she became a self-declared vegetarian when she was five. In addition to drinking beer and adopting a vegetarian diet, Cleo has continued to prove to fans that she does not mind breaking the norms even at a young age.
Last June, Buckman took to social media to share pictures of Cleo rocking a shaved head after ditching her brunette locks.
Buckman accompanied the gorgeous photos with an inspirational caption, noting that she was proud to see kids challenging societal norms and standards.
THEIR 2018 SPLIT
In April 2018, nearly seven years after tying the knot, Buckman and Schwimmer took the world by storm when they announced their split.
The couple, however, noted that despite the separation, Cleo's happiness and well-being remained their utmost priority as they navigate a new chapter in their relationship.
True to their words, Buckman and Schwimmer have remained cordial co-parents as they continue to share joint custody of their beautiful daughter.
A SUCCESSFUL CAREER IN ART
Buckman might have met Schwimmer working as a part-time waitress, but the mother-of-one has made a name for herself as an artist over the years.
After graduating from the International Center of Photography in 2009, Buckman took a chance on herself when she delved into embroidery — another intriguing form of art.
Through her embroidery, Buckman has proven herself to be some sort of activist, advocating for women's rights in the art industry.
A proud mother and an accomplished artist, Buckman has undoubtedly created a fantastic life for herself irrespective of her failed marriage with Schwimmer.