Tika Sumpter of 'Ride Along' Puts Her Figure on Display in Black Underwear Showing Off Fit Belly in New Photo
Tika Sumpter is a sexy mom, and she knows it! She recently showed off looking confident in her new post by posing in black underwear and flaunting her fit belly.
"The Haves and the Have Nots" star Tika Sumpter is an impressive actress; one who is conscious of her looks. Even at 40, the celebrity still has a youthful appearance.
Via her Instagram page, Sumpter updates fans on the details of her life, including career, family, and friends. She also confidently showcases her ageless beauty and trimmed body despite being a mother to one adorable daughter.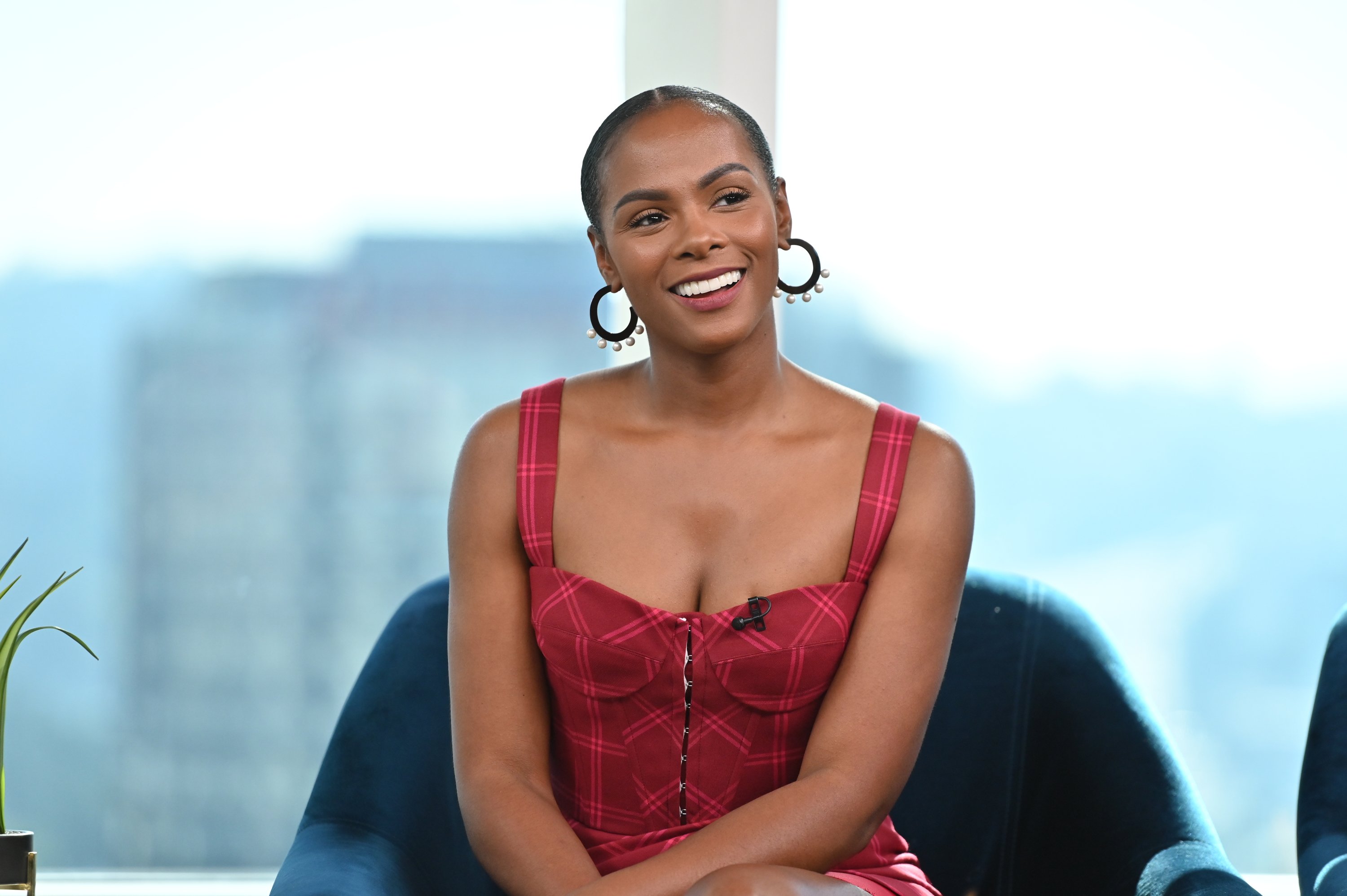 Recently, the onscreen diva teased fans with a raunchy snap on her Instagram story. It showed her rocking a black lacy, thin strap bra top.
It was impossible to see what she paired the bra top with, but fans glaringly noticed her smooth bare skin and toned belly. The close-up selfie showed Sumpter wearing light makeup— perfectly done brows and subtle purple lipstick color.
Her hair was styled away from her face, and the actress had no jewelry on. The photo's bright background consisting of white walls and a partially opened white door provided a contrast to the celebrity's brown skin and black attire.
In 2017, a year after having their daughter, they announced their engagement, and fans thought they would plan a wedding.
WHO IS TIKA SUMPTER?
Tika Sumpter, a New York-born schooled in Marymount Manhattan College. Modeling was the first career she chose before venturing into the entertainment business.
Her acting career began in the series "One Life to Live," before she featured in others like "Gossip Girl," and "The Games." Sumpter's other features include "Think Like A Man," "Stomp The Yard 2: Homecoming," "The Haves and the Have Nots."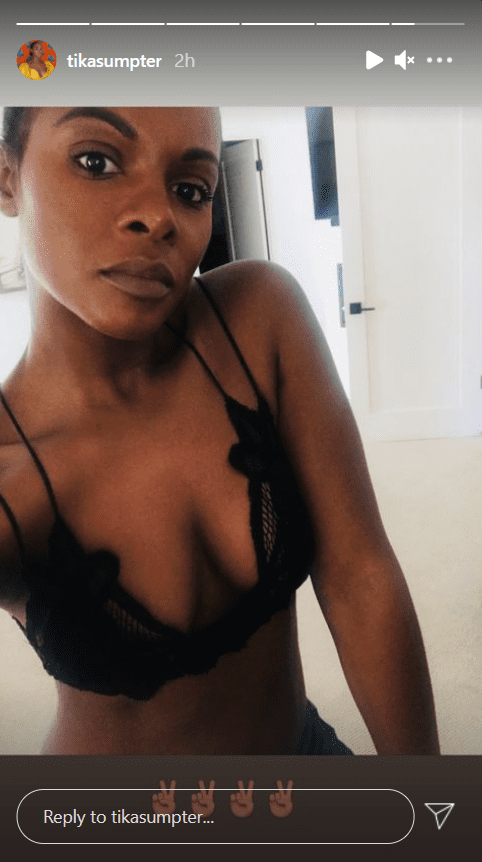 TIKA SUMPTER AND MOTHERHOOD
The "Ride Along" alum became a mother in 2016 after welcoming her only child and daughter, Ella Loren. Shortly after the birth, the mother of one applauded parents worldwide, confessing that the responsibility is a tasking one.
Sumpter's pregnancy news was kept secret until a few months before the due date. According to her, it was a conscious decision to protect her space and enjoy her journey to motherhood.
At the time, she confessed to not being ready for the numerous questions and critics online since she had not publicly revealed the father's identity. After that, however, she admitted to having a boyfriend.
Even her friends were left in the dark, thanks to her mama bear attitude and wanting to make baby plans independently, without the help of a third party.
Ella has grown remarkably well and is an intelligent young child with an impressive IQ. Sumpter explained that she is treated as an adult because of her brilliant mind.
When there is something to talk about, Ella gets to sit with her parents, and they have a conversation like grown-ups; this according to Sumpter has influenced her young mind positively. 
TIKA SUMPTER'S ROMANCE
The actress is in a happy relationship with Nicholas James, her fiance and daughter's father. They met on the set of Tyler Perry's "The Haves and the Have Nots," and according to Sumpter, it was love at first sight.
In 2017, a year after having their daughter, they announced their engagement, and fans thought they would plan a wedding. The TV stars had a different plan; to remain committed and not walk down the aisle yet.
But earlier this year, Sumpter stated that she is more than ready to become Mrs. James, with a wedding band on her finger. As far as parenting is concerned, the couple is excellent at parenting their daughter as they continually love and support each other.