Tika Sumpter Gives a Sneak Peek at Her Heartfelt Talk with Her Daughter Ella-Loren in New Pic
Tika Sumpter gave a sneak peek of how she and her 4-year-old daughter, Ella-Loren, spent time bonding over a heart-to-heart talk that was adorable and hilarious.
Actress Tika Sumpter is a successful Hollywood celebrity who appreciates the "mother" title conferred on her after the birth of her only child in 2016.
She shares her mini-me, a 4-year-old daughter named Ella-Loren, with her fiancé, Nick James, and has been great at handling her motherhood responsibilities despite being a first-time parent.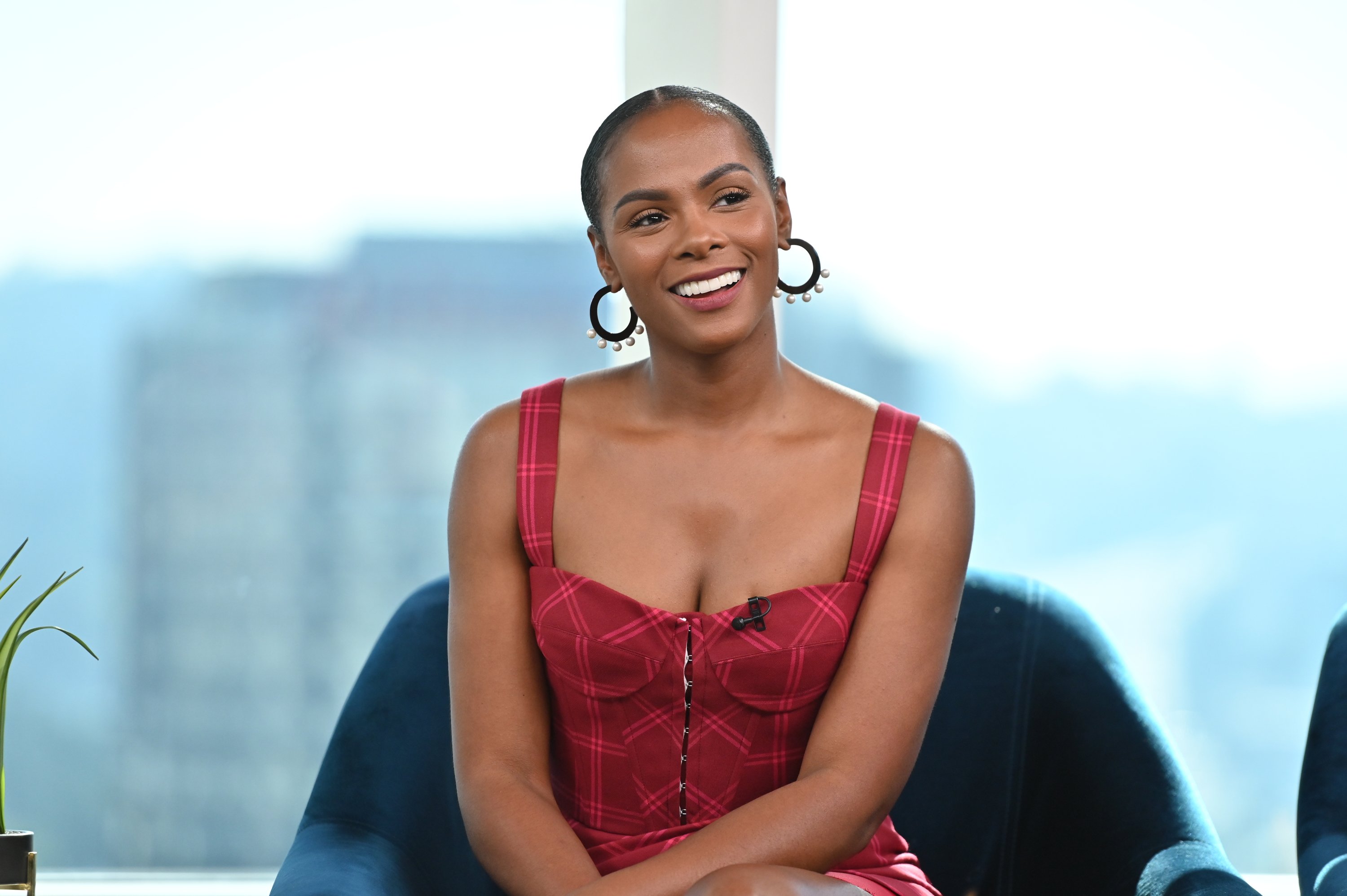 Sumpter's daughter is one intelligent tiny tot. Like many 21st century parents, the mother-of-one delights in showing off her daughter's charming nature, which has no issue attracting the attention of thousands of fans online.
A few hours ago, the pair thrilled fans with a brief detail of their heart-to-heart conversation. It was a snap revealing Ella's unique abilities to bring happy teary smiles to an aching heart.
Her mom looked all glammed up in a perfectly toned down face beat and ponytail hairstyle, while the tiny minion sat with her back facing the camera.
According to Sumpter, a Black woman with a biracial child, she enjoys being an inspiration to other Black women.
In the detailed analysis of their conversation, Ella asked her mom if she was interested in watching her, and the adult confirmed with a "yeah."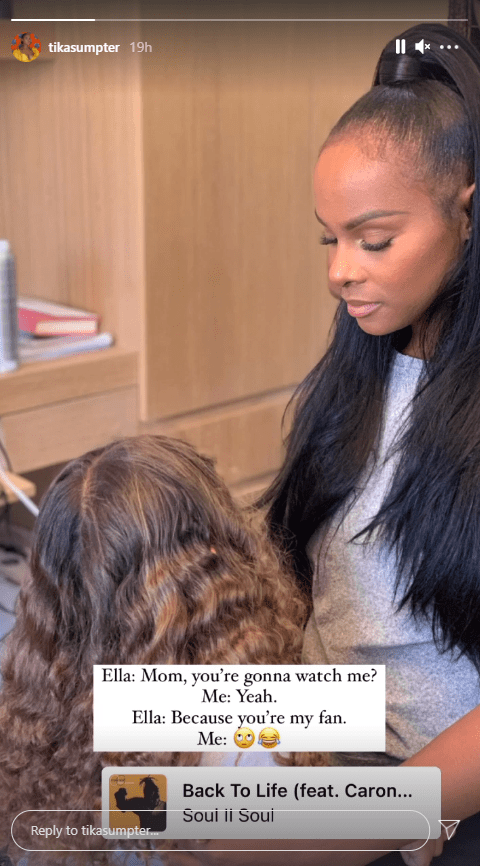 The youngster did not wait for the actress to speak before adding "because you're my fan," as the concrete reason why mommy was inclined to watch her. 
Sumpter used laughing-crying and eyes rolling emojis to capture her thoughts. This is not the first time the mother of one will be revealing how she feels concerning Ella or sharing that she has conversations with her child.
In April, she confessed that her baby is intelligent and always has been, so it influenced her upbringing. Both James and his fiancé have subscribed to speaking to their only child as an adult.
According to Sumpter, a Black woman with a biracial child, she enjoys being an inspiration to other Black women and would want her daughter to understand the essence of appreciating and loving others, thereby blurring the line of racism.
Thankfully, the actress has the help of a man she describes as an "amazing father," to help her out in the journey of giving their child the brilliant life she deserves!