Rapper Eve Swims near Yacht and Poses In Chic Pants and Cape on Lavish Vacation with Millionaire Husband
Rapper Eve is having the time of her life with her millionaire husband, Maximillion Cooper. The entertainer recently shared unique snaps of herself swimming and posing in chic pants and cape during a lavish vacation.
American Rapper and talk show host Eve enjoys a blissful marriage with British millionaire Maximillion Cooper. Despite their racial differences, the two have loved each other for years with no known drama. 
These two have their matters under wraps but still drops hints of their happy and admirable relationship. This includes luxury getaways online and detailed information about their romance.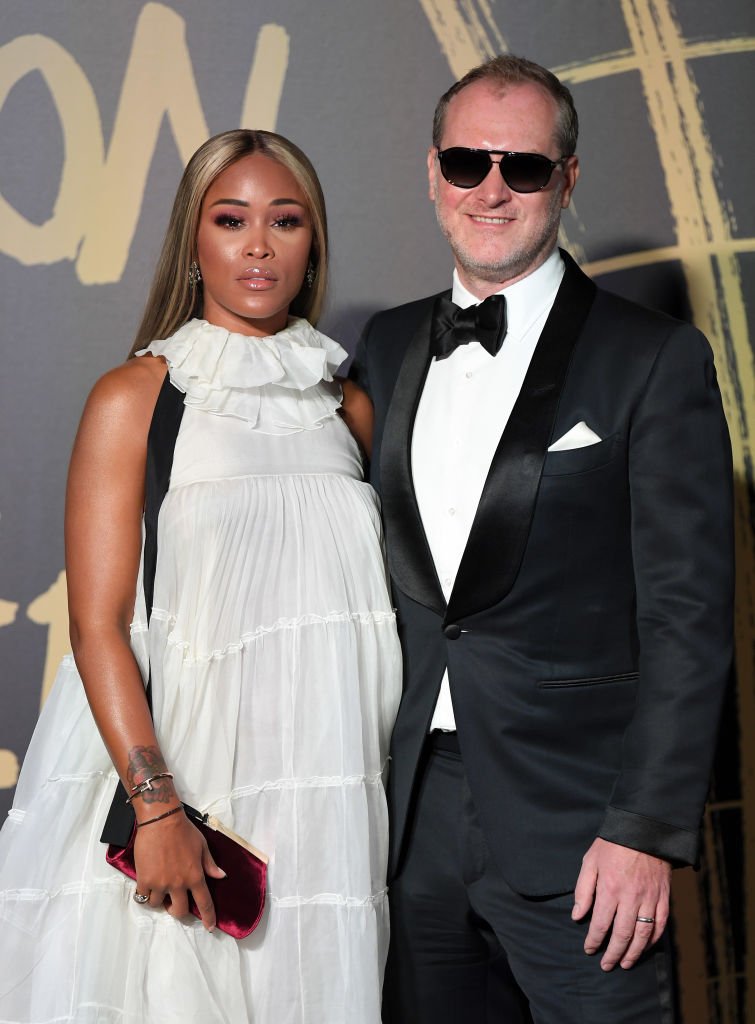 COUPLE'S VACATION
Recently, the pair engaged in a couples getaway at a luxurious destination with evidence displayed via their Instagram handles. 
Although this time, there were no photos that showed them holding hands or kissing, it did not limit the attention attracted by thousands of Eve-Maximillion fans.
The English man proudly flaunted his beautiful wife via his Instagram page by sharing an image of her body immersed in the clear green sea, as she posed in front of a yacht. The post was captioned:
"Island life!"
In the snap, Eve's head was out of the water, and fans could see her makeup-free face rocking square-shaped sunshades as it blocked the warm sun that settled on her skin.
That same day, the rapper updated her Instagram page with a chic shot that featured her in flowing pants and a blue cape-like top, matching head bandana and sunglasses.
Maximillion's wife wore flat, fashionable slippers and added some unique accessories to the look. She assumed a boss lady pose by planting one of her legs on a rock and had the words "pirate chic," as the photo's caption.
EVE'S PERFECT LOVE STORY
Eve and Maximillion have been together for ten years and have been married for seven. But this perfect love story has had its fair share of struggles. 
This was their first time being romantically involved with someone from a different racial background. Still, they overlooked what they had been used to, as well as trolls who criticized their inter-racial love.
Eve confessed that the reception from her end was flawed and some people advised them to call off their wedding before it happened.
Thankfully, the pair turned a blind eye to critics and the naysayers and instead, worked through the storm to get their happily ever after.
Although marriage has not been easy, they have thoughtfully stuck to each other, with plans of making it work at all costs. Last year, Even mentioned how they reignited the spark in their relationship.
This was made possible because of the quarantine, which forced them to spend more time together as a couple, pinpoint the loopholes in their marriage, and patch it up.
Now, the couple is focused on increasing their family. This was a bit hard with the former "The Talk" co-host's busy schedule working across continents as her job takes her to America while she resides in London.
She talked about quitting her talk show job on "The Talk," after four years on the American show. The rapper admitted that it was a huge sacrifice but that it would improve the quality of her marriage.
A BIG AND HAPPY BUNCH
Before his marriage to Eve, Maximillion was married to a woman he shared four kids with. When his new wife was introduced to the pack, she was a bit nervous, and the relationship was rocky, but it did not take long before they became one happy bunch.
In fact, Eve's stepkids often talk about having a biracial baby. For Eve, she wants her kids to understand that race is not an issue. When speaking to an outlet, she said:
"I don't want them to see color. I never did… I want them to want to know everything about all kinds of races."
Evidently, Eve will make a great mother someday, owing to her beliefs, values, and the great relationship she shares with her stepkids.