Liza Weil's Personal Life — She Was Married to Paul Adelstein and Dated a Co-star
American actress Liza Weil is famous for starring as Paris Geller in the comedy-drama series "Gilmore Girls." She has been married once and is a proud mother of one daughter. Find out more about her. 
Actress Liza Weil is an incredibly beautiful and talented woman. The naturally blonde actress has starred in multiple television series and is most famous for her starring role in "Gilmore Girls." 
Weil is a proud mother of a daughter, who she has from her only marriage so far. Find out about Weil, her career, relationships, and more.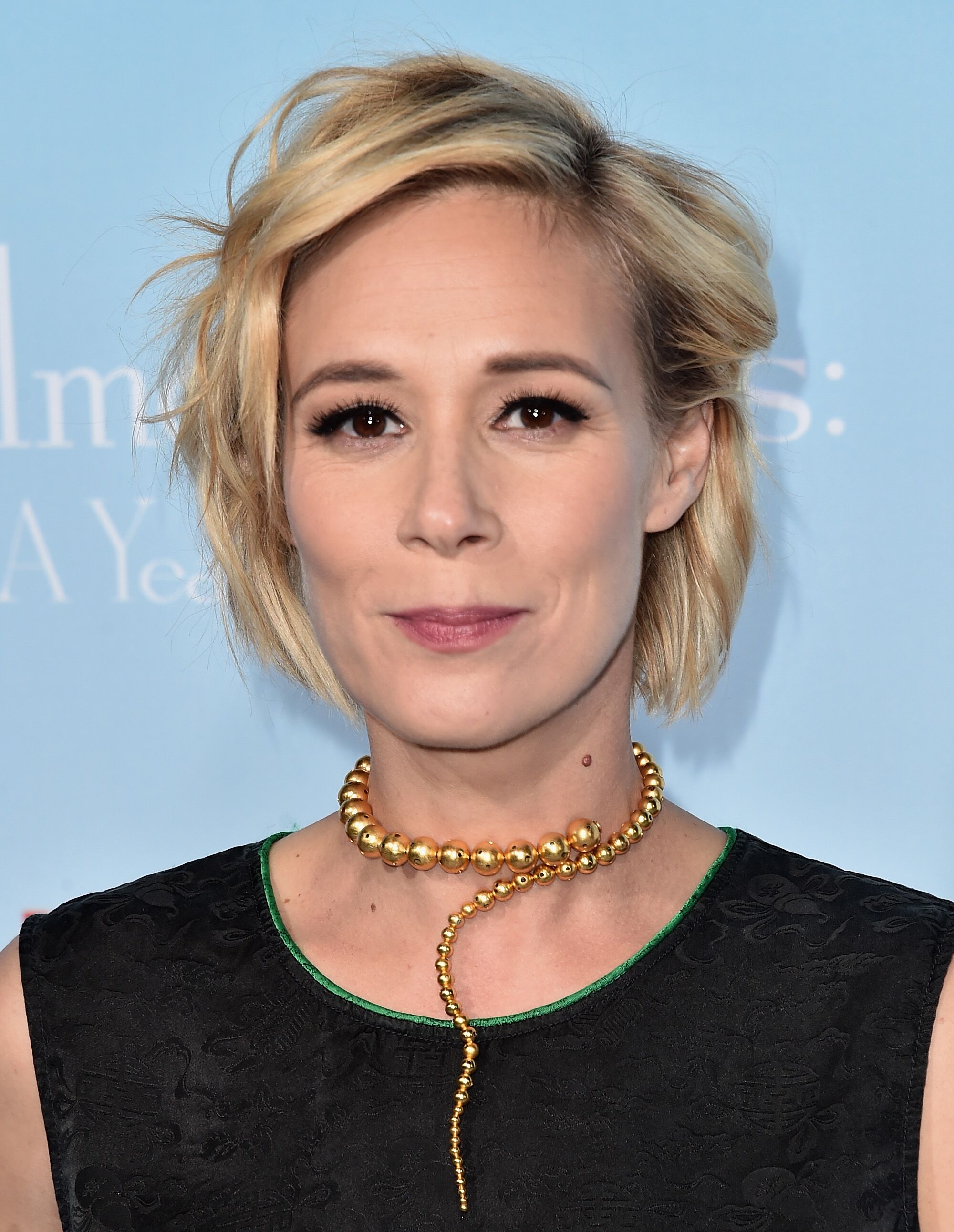 WEIL'S BACKGROUND
Weil was born on June 5, 1977, in New Jersey, USA. Her parents were members of The Mad House of London, a prestigious comedy troupe popular in Europe. 
Hence, she spent much of her childhood traveling around the world with them. When she was seven years old, her parents settled in a small Pennsylvanian town. 
Soon after settling in the small town with her family, Weil started performing in a local theater. Her parents guided her in her career and allowed her to travel many times a month for auditions. 
She earned a good reputation for her standout theatrical performances in various plays, and it was not long before directors noticed her. 
"GILMORE GIRLS"
After starring in several television shows, short films, theatrical Broadways, onstage, and theatrical plays, Weil made her feature film debut in 1998, when she starred in "Whatever." 
She was cast on "Gilmore Girls" in 2000. Weil was initially considered for the role of Rory Gilmore on the show. However, after Alexis Bledel won the role, the character of Paris Geller was created especially for her. 
She starred on "Gilmore Girls" from 2000 until the show ended in May 2007. Since it ended, Weil has starred in television shows: "Private Practice," "Scandal," "Bunheads," "How To Get Away With Murder," and "The Marvelous Mrs. Maisel." 
She also starred in the "Gilmore Girls" sequel, "Gilmore Girls: A Year in the Life," a miniseries released on Netflix on November 25, 2016. 
HER MARRIAGE TO PAUL ADELSTEIN 
Weil married actor Paul Adelstein in November 2006. Before tying the knot, the couple had known each other via theatrical projects. After their marriage, they appeared in film projects including "Order Up," "Little Fish, Strange Pond," and "The Missing Person." 
The couple also appeared in Shonda Rhimes' show "Scandal." Weil also appeared once in "Private Practice," though she did not share a scene with Adelstein. 
Adelstein and Weil welcomed their daughter Josephine Elizabeth Weil-Adestein in April 2010. Adelstein spoke about Weil and their daughter in a 2012 interview with Glamour. 
The actor joked that Weil made fun of him for everything because he always said he had so much to do, but she always countered him by saying he was not doing anything but only puttering. 
When asked how being a father had changed him, Adelstein said fatherhood is great and magnifies everything. The actor also shared his thoughts about fatherhood while getting a ride to work from Today Parents' Doyin Richards. 
While riding, both men discussed the comedy series "I Feel Bad," which Adelstein starred in. When it comes to kids imitating what they see in pop culture, the actor said there is a line, which parents have to discuss with their children. 
WEIL AND ADELSTEIN'S DIVORCE
In March 2016, Weil filed for divorce from Adelstein, citing irreconcilable differences as the reason. She also revealed they separated on January 15, 2016. 
In her file for divorce, Weil requested joint custody of their daughter and spousal support, which should be finalized in mediation. Weil and Adelstein finalized their divorce in November 2017. 
CHARLIE WEBER AND WEIL
After separating from her ex-husband, Weil started dating her "How To Get Away With Murder" co-star Charlie Weber in summer 2016. Weber once shed light on his relationship with Weil.
He revealed they were like-minded people with the way they approached acting. He also said they were dedicated to what they do and found it easy to separate their personalities from their characters. 
Weber further said their relationship developed naturally while on set. They started as great friends before getting romantic. He further revealed they spent much time together and expressed delight in their relationship. 
However, though the lovebirds' relationship generated so much fanfare, it did not go the long haul as many would have wished as they split in February 2019. 
Weber confirmed their split by saying their relationship, which was rooted in love and respect, had gone back to being a great friendship that they always had. He further said that they would continue supporting each other and always love working together. 
WEIL'S RELATIONSHIP WITH HER DAUGHTER
Weil shares a close bond with her daughter, Josephine, 11. Like her mother, Josephine does not necessarily have the most traditional childhood. Since both her parents are actors, she spent much time on film sets in her childhood. 
In a previous interview with Nylon, Weil expanded on her daughter's time on the set. She revealed Josephine got close to the daughter of her friend and "HTGAWM" costar, Viola Davis, as they were close in age. She said: 
"When she comes to set to visit me, she has her own life on set with Viola's daughter. That makes me very very happy. She's pretty low-key about it…"
In 2019, Weil, who has a close friendship with Davis, told MEAWW that her daughter and the former's daughter are best friends, which is lovely. 
Weil is a fulfilled actress and mother. While some of her fans may wonder if there will be another "Liza Weil Husband" in the future, she is proud of her achievements and looks forward to many more.