Laura Harrier Once Sparked Dating Rumors with Michael B Jordan — Curious Facts about Her
"BlacKkKlansman" star Laura Harrier has been romantically involved with some very famous celebrities, including Jennifer Aniston's ex-husband Justin Theroux and Hollywood star Michael B. Jordan.
Laura Harrier is probably best known as Liz in "Spider-Man: Homecoming" or Patrice Dumas in "BlacKkKlansman," but she actually launched her career as a model when she was 17.
Born outside of Chicago in March 1990, Harrier had a "very midwestern, adorable childhood" with her mom, a speech pathologist, and dad, who works in insurance.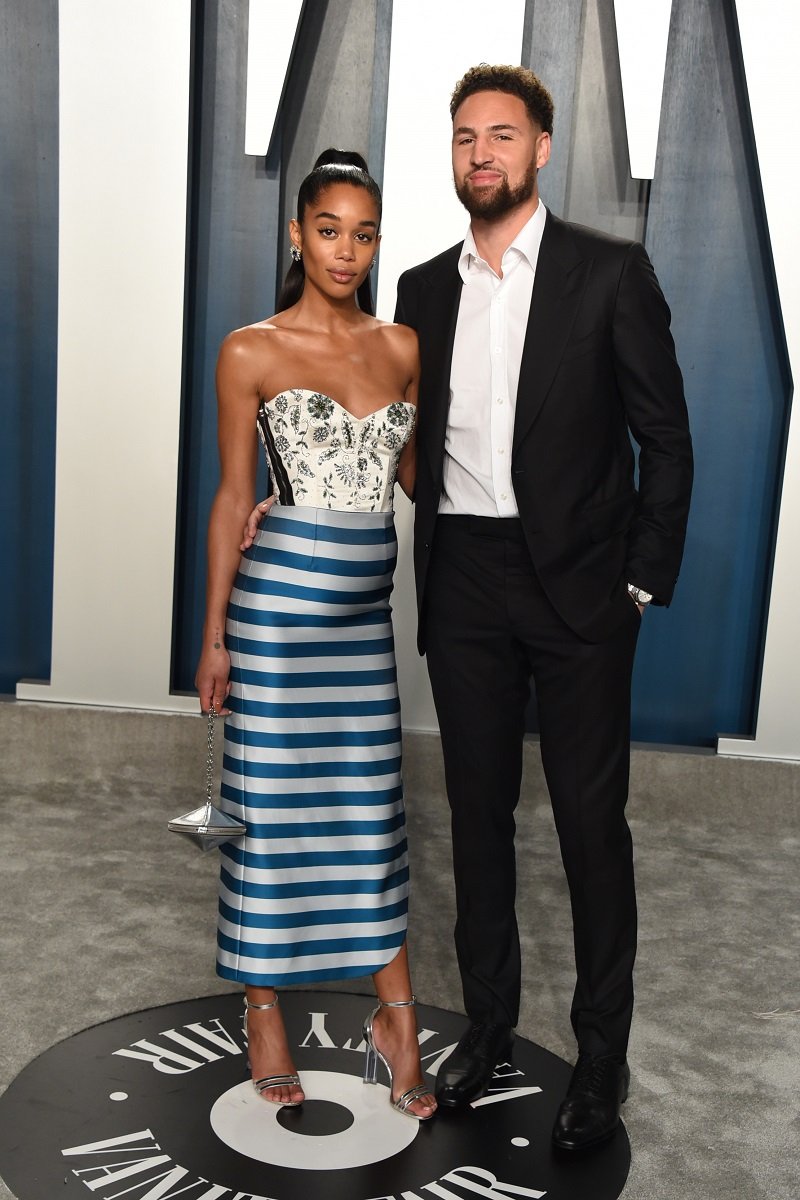 HOW IT STARTED
Even though Harrier always wanted to be an actress and has proven just how talented she is, making it big in the industry would have been more challenging for her if it wasn't for her mom's friend, a location scout.
Harrier once explained that her mom's friend took a photographer to her home for a photoshoot, and the photographer told Harrier she should call a friend at a modeling agency.
After graduating high school, she moved to New York to attend NYU but kept working as a model with leading fashion brands. While she had the potential to become a supermodel, she decided to become an actress.
Laura Harrier then studied at the William Esper Studio, a renowned school for performing arts in Manhattan with some pretty famous alums, including Tracee Ellis Ross and Ramy Youssef. 
After working in "One Life to Live" and "4th Man Out," Harrier was cast as Liz in "Spider-Man: Homecoming," a role that brought her international attention.
Harrier cemented herself as one of Hollywood's most promising young actresses when legendary director Spike Lee personally called her to portray Patrice in his Oscar-nominated film "BlacKkKlansman."
The actress revealed she got Lee's call when she was on a Greek island. Harrier immediately took a flight back home and auditioned for the role the next day. The rest is history. About working with Lee, she said: 
"[It] was surreal, he's such a legend and has done so much […] He achieves on such a high level, and you see that the people who work for him are just as passionate."
ALLEGEDLY DATING JUSTIN THEROUX
Laura Harrier's boyfriends and rumored partners have also attracted a lot of attention. In May 2018, for example, she was spotted next to actor and filmmaker Justin Theroux. 
Harrier and Michael B. Jordan were also romantically linked in 2019.
Theroux, who separated from ex-wife Jennifer Aniston in February 2017, was with Harrier, Emma Stone, Sienna Miller, and journalist Derek Blasberg at the Hotel du Cap-Eden-Roc in the South of France.
Harrier and Theroux, who were in France for the Louis Vuitton Cruise 2019 show, were later photographed having a meal together at the hotel restaurant. That October, they spent some time together in Paris and sparked even more dating rumors. 
However, Harrier shut them down by explaining that she and the rest of the people who were with her at the Hotel du Cap-Eden-Roc (including Theroux) worked together and became good friends.
Harrier and Michael B. Jordan were also romantically linked in 2019 after the two were allegedly spotted flirting backstage at the SAG Awards. Their supposed romance was never confirmed. 
HARRIER'S CONFIRMED BOYFRIEND
Also in 2018, Laura Harrier and Klay Thompson's romance made headlines. The details of their relationship are scarce, but they attended a Los Angeles Dodgers game together and went to a Vanity Fair Oscars party, too. 
In December 2019, Thompson was part of the GQ Sports "10 Essentials" series and revealed the 10 things he cannot live without. Harrier was not part of that list.
Thompson posted a video of the series on Instagram, and she jokingly wrote, "Ummmm." He quickly replied that she was also one of his "essentials." 
Laura Harrier and Klay Thompson's romance didn't stand the test of time as they reportedly unfollowed each other on social media in May 2020. It is unclear if Harrier is currently dating someone, but she's probably busy working in "The Starling" and "Finch," her two upcoming films.