Brandy's Daughter Sy'Rai Drops Jaws with Amazing Weight Loss Transformation & Stunning Looks in Clip
Brandy's 19-year-old daughter, Sy'rai, looks amazing after a dramatic weight loss transformation. The teenager's famous mother gushed about her stunning new figure in a recent Instagram post. 
Those who remember the MTV show "Brandy: Special Delivery" may be surprised to learn that Brandy's daughter is already nineteen. Sy'rai, whose days leading up to her arrival were shared with the world, is all grown up. 
Sy'rai Smith recently unveiled her unbelievably fantastic weight loss transformation, which resulted in tons of positive feedback. The already gorgeous teen looks even more beautiful from the confidence of her new look.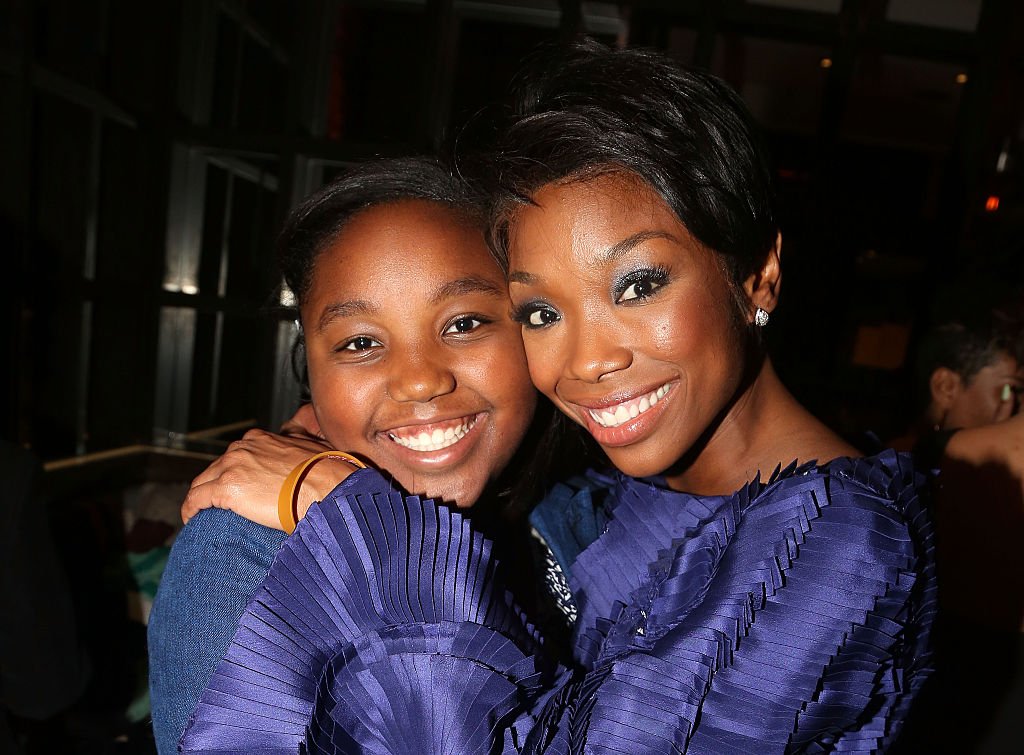 Smith's mother, Brandy, couldn't help but share a picture of her stunning mini-me to celebrate her hard work. Her post shows Smith looking trim as she poses with her mom in the first slide, and the second slide shows her before the transformation. 
Smith looks gorgeous in both slides, but one can't help but notice the teenager's slimmed-down look. Brandy shares that she is inspired by her daughter's transformation in the post and adds inspirational audio. 
Smith took note of her mom's support in the comment section by showing her appreciation and love in return. The love and support from the post also spread among Brandy's followers, who congratulated the teen on her journey. 
Despite her age, Smith has been able to express her reasons for wanting to lose weight eloquently. At just 16-years-old, Smith took to her Instagram live to spread a message of self-love while revealing her journey: 
"Don't ever let anybody else tell you who you are. That's the one thing that made me want to lose weight."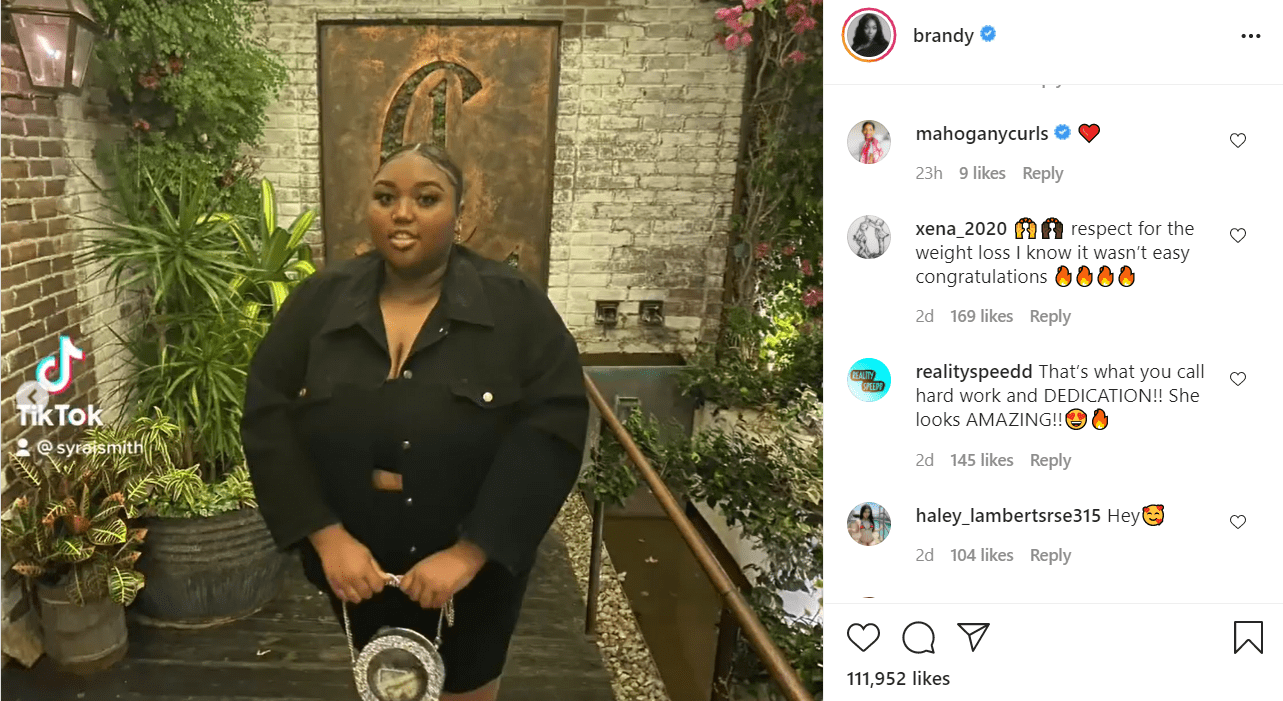 Instagram comments aren't always the best if you look for kindness; however, Brandy's flooded with it. The singer's followers commended her teenage daughter for her dedication towards herself. 
It is no surprise that Brandy's fans would react this way towards her daughter because the two are so close. The iconic singer regularly praises her daughter on social media, meaning her fans should follow suit. 

Brandy's fans and followers are regularly treated to selfies and animated videos of the mother-daughter duo. Their close-knit relationship is just as inspiring to see as Smith's remarkable weight loss transformation. 
The singer had her daughter with big-time record producer Big Bert when she was just 25-years-old. Her pregnancy was highly publicized and resulted in a reality TV show on MTV called "Brandy: Special Delivery." 
Upon announcing her pregnancy, Brandy told the media that she had secretly married the producer for a year. However, when the couple split two years later, Big Bert revealed they were never married. 
The producer for artists such as Toni Braxton shared that they'd made up the marriage to protect Brandy's clean image. Consequently, the scandal changed how the public perceived Brandy but never shook how she saw her daughter. 
Despite the custody battles and back and forth in the media, the former couple has done a fantastic job raising Smith. As a result, the teenager has also soaked in some of the talents from her parents. 
Smith is a talented singer just like her mom and has even started recording singles to share online. Several fans were pleasantly surprised to hear the teenager's vocal chops in a recent single she released. 
Smith enlisted help from her producer cousin, Aaron Smith, to develop "At Your Best." The single samples Aaliyah's 1994 hit, "At Your Best (You Are Love)," and serves as a tribute to the late young singer. 
Smith's mother proudly shared a clip of her daughter's new single and gushed about her "angelic" voice. The talented teen's vocal chops in the single have impressed many, likening her to another Brandy in the making.