Meet Emilie Livingston, Jeff Goldblum's Wife Who Is 30 Years Younger and a Retired Olympic Gymnast
Famous actor Jeff Goldblum made headlines in 2014 when he walked down the aisle with Olympic gymnast Emilie Livingston who is 30 years younger. The couple now shares two children.
Jeff Goldblum is not a name fans will find difficult to recall, having appeared in several blockbuster films such as "Jurassic Park," "Independence Day" with several awards to his credit.
The 68-year-old actor has had several dry spells in marriage, but his union with retired Olympic gymnast Emilie Livingston made him a father of two. Here are a few things to know about Livingston.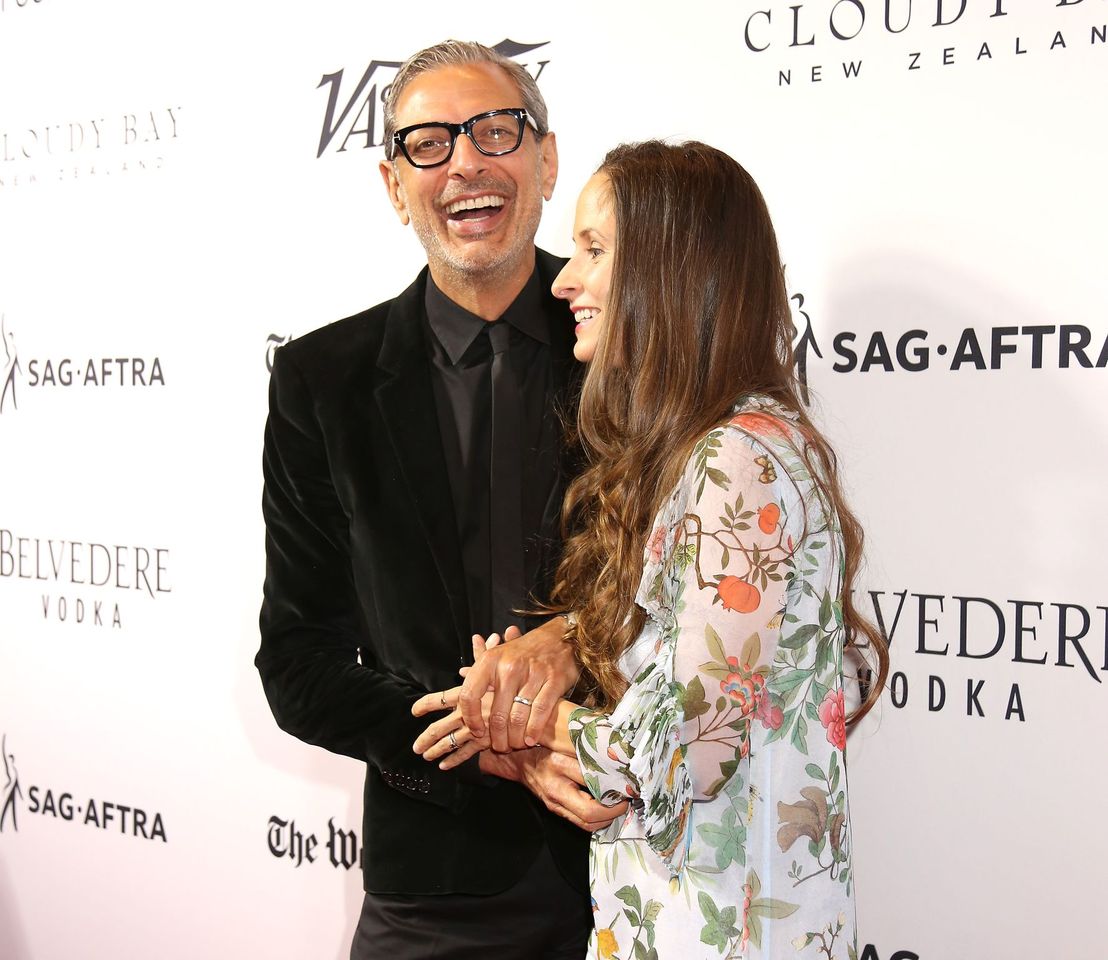 A FORMER GYMNAST
Livingston is a Canadian dancer, aerialist, and contortionist who has participated in the Olympics' as an accomplished rhythmic gymnast for her country, Canada.
Before becoming Goldblum's third wife, the 38-year-old enjoyed a fulfilling career as a gymnast. Livingston's passion for physical activities began when she was just a little girl, and by the age of ten, she moved to Russia, where she trained under renowned gymnasts.
Emilie Livingston's flexible body attracted the attention of her coaches. She would become a three-time national champion of Canada and the Pan American champion in 1999.
Jeff Goldblum's wife's impressive athletic past saw her clinch the 17th spot in the all-around at the XXVII Olympiad during the 2000 Sydney Olympic Games.
In her pictures and videos, the mother of two often shows off her incredible flexibility, bending and contorting her body into seemingly impossible positions to the delight of her cheering audience.
The 38-year-old credits her tough demeanor to training under gymnastics coaches Irina Viner and Lusi Dimitrova. According to Livingston, training under the duo away from her family helped bring her skill level up.
After her gymnastic career, Livingston attended the American Academy of Dramatic Arts in Los Angeles, where she studied drama. Aside from picking up film roles, Livingstone also performs as an aerialist and contortionist.
MEETING AND MARRYING GOLDBLUM
Before their 2014 wedding at the Chateau Marmont Hotel in Los Angeles, Goldblum and Livingston dated for three years. To many fans, their romance looked like a plot from a fictional movie; it was perfect.
The attraction happened immediately after the 68-year-old Hollywood star first set his eyes on Livingston at a gym. The actor walked up to the former gymnast and begun a conversation that would lead to them sharing many special moments together.
Although Goldblum fell for Livingston, who is half his age, the moment he saw her, the couple decided to visit a therapist before letting their friends and family in on their love.
In a post she shared on social media, Jeff Goldblum's spouse, Livingston, explained that she often wondered if the feelings were true because she had not experienced anything as passionate, true, and innocent as what she felt with "The Fly" actor.
Livingston took the bold step of informing Goldblum of her desire to have kids and start a family with him, which at first she noted she was worried would leave him scared. However, a visit to their therapist assured the couple it was the right thing to do.
Goldblum revealed he does not regret starting a family late, although he admitted that sometimes it has him thinking about his mortality. The actor and his wife welcomed their first son Charlie on July 4, 2015.
That would be Goldblum's first taste of fatherhood; he was 62. Later on, the couple announced on social media that they were expecting their second child together. Goldblum described being a dad as a thing of joy for him.
Despite the age gap between them, the 68-year-old revealed he shares a strong connection and bond with his wife. The movie legend noted that he feels lucky to have ended up with the former gymnast.