Joey Lauren Adams' Life and Career after 'Chasing Amy' — She Is 53 and Happily Married
Joey Lauren Adams of "Chasing Amy" is a 53-year-old who has experienced a series of growth in her career and lifestyle. She has made a mark in the industry and is a happily married woman.
One word that describes Joey Lauren Adams is consistency and perfection. She stole the hearts of TV lovers in "Dazed & Confused." But her role-defining moment came after acting in 1997's box office film "Chasing Amy," which earned her a Golden Globe Award nomination.
Since then, Adams has constantly showcased her dynamic talent and love for entertainment by acting, producing, and directing numerous movies.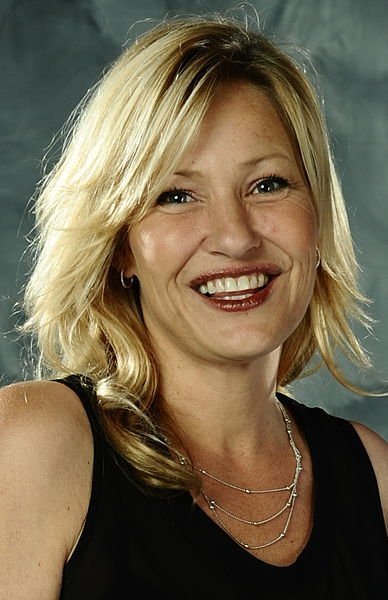 JOEY LAUREN ADAMS MOVIES
Undoubtedly, the actress has paid her dues when it comes to hard work and getting results.  At 53, she is duly recognized in the industry and is one of the favorite celebrities to be granted interviews.
This is not only due to her originality but her incredibly jovial personality. Almost a decade ago, when she got candid in a taped Youtube interview, Adams ran a countdown on the most memorable movies of her career.
She laughed about not watching her movies and explained that when she turns 80, she will sit in front of the TV with lots of makeup on. Many would remember that Adams' time on TV began in 1991 when she appeared in "Top of the Heap" and later in "Married With Children."
The actress later featured in " Mallrats," "Michael," "Big Daddy," "Beautiful," "Harvard Man," "The Big Empty," and "The Breakup." Her first directing job happened in 2006, in the film "Come Early Morning."
JOEY LAUREN ADAMS CAREER
She was born in Arkansas and had an eye for acting as early as her teenage years. While Adams has encountered a few bumps, the "Chasing Amy" actress believes that smiling can get her through any experience.
With this attitude, she has gained success and excelled as a multifaceted entertainer with a few directing and producing credits to her name, nominated for Grand Jury Prize and Women in Film Dorothy Arzner Directors Award.
These days, the 53-year-old concerns herself with a little bit of acting but primarily producing. In 2019, she talked about reprising her "Chasing Amy" role in a reboot titled "Jay and Silent Bob."
Four years before that, she acted in her first TV series titled "Still The King," where the actress delivered a classic performance as Debbie, a woman who raised her daughter by herself.
JOEY LAUREN ADAMS' MARRIAGE
Joey Lauren Adams' husband is named Brian Vilim, a man with an interest in the entertainment industry; he is a cinematographer.  The pair got married in 2014, and they seem happy, as they have maintained a low profile.
Very little is known about these two, but when they decide to share the contents of their realities, it is always heart-melting and makes the buzz.
Photos online prove that they are enjoying a healthy relationship with zero worries. In 2016, the director shared a lovely photo featuring her with her husband at Niagra Falls.
WHO IS BRIAN VILIM?
Vilim is a self-employed cinematographer and photographer, but he started as a director of photography. Between 2001 to 2007, he worked in the company of some enlightened producers and directors to provide content for the commercial market and some corporate clients.
His dream of becoming a cinematographer was launched in 2007 after he settled in Los Angeles. For more than a decade, he shot over 300 music videos for producers and record labels.
However, according to his website, Vilim admits that he is broadening his scope. The statement states: "I've continued to challenge myself and increase my experience by seeking out new opportunities to collaborate with talented people on various projects outside the music video world."
Rightly so, his experiences cut across music videos to documentaries, feature films, commercials, live events/concerts, broadcast engineering, and reality TV.