Man Rates Girlfriend 4 Out of 10, Doesn't Know She's Right behind Him
After a woman heard her boyfriend rate her 4 out of 10, express that he would marry another lady, and state that he sees her as "a quick beat [hook up]," she took furious and immediate action. 
Raphael Aghahan shared a cringe-worthy clip shot in London on his TikTok profile called @rafreacts3. A man he was engaging with, unaware that his girlfriend was right behind him, rated her a 4 out of 10.
Aghahan showed her boyfriend a picture of a blonde woman appearing to wear a corset-like top. The TikTok user then asked the man how he would rate this Instagram model out of 10.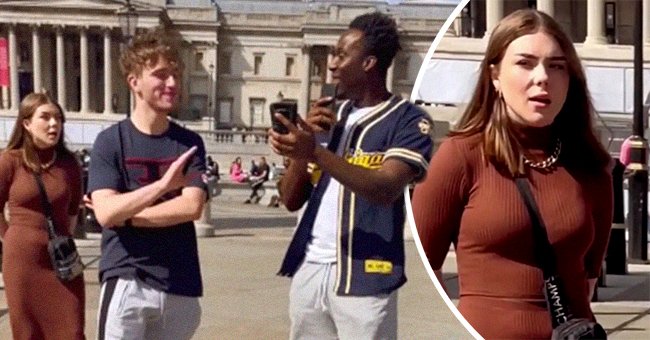 Answering, he expressed that she was a full 10 out of 10 and marriage material. With her mouth agape, his other half already looked displeased upon hearing her partner's response. 
The TikToker then inquired if he was single, to which the individual said no. Questioned on how high he would rate his significant other, the man stated that he would give her 4 out of 10.
The girlfriend was amazed at her boyfriend's response, looking distraught. The lady's significant other insulted her even more, expressing that he sees his partner as:  
"Just a quick beat [hook up] and that's it." 
Both the man's partner and Aghahan had shocked looks on their faces. The TikTok user suggested that the individual was disrespectful towards his woman with what appeared to be a nervous smile.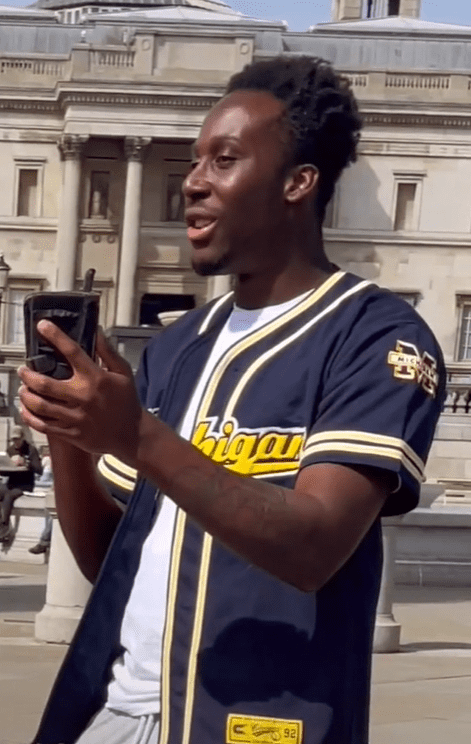 The TikToker then asked what he would do if his girlfriend were listening to everything he was saying. Responding, the individual expressed that it was unlikely that she was nearby.
[He] shared a video of his girlfriend Ashley of 6 years, putting her arms around and kissing someone else.
Aghahan informed him that his partner is, in fact, right behind him. Before he could even respond to this revelation, she quickly walked around to look at him and slapped him right through the face.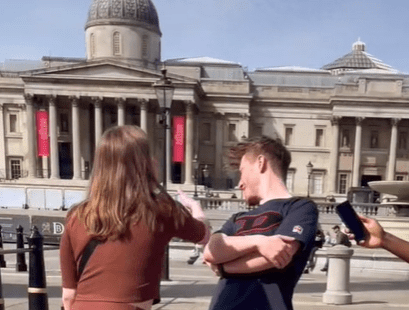 Many commentators on the TikTok video thought the clip was hilarious, laughing at the man getting smacked by his girlfriend. One remarked: 
"Man fell in the trap 😂😂😂."
In the video description, Aghahan asked if the individual speaking about his partner in that manner counted as cheating. His follower's responses were a mixed bag. 
In a similar story, it was clear as daylight that one partner was cheating. In another unwelcome surprise, a TikTok user caught his girlfriend in the act after installing a secret recording device in their apartment.
Known as Mr. Surveillence on the platform, he shared a video of Ashley, his girlfriend of 6 years, putting her arms around and kissing someone else. Apparently, In the end, and with the help of TikTok, the truth always comes out.