Adele Flaunts Slimmed Down Figure in Skinny Jeans in Stunning Photo after Dramatic 100-Pound Weight Loss
15-time Grammy Award winner Adele recently shared a rare carefree selfie that highlighted her makeup-free glow and slimmed-down figure.
Adele flaunted a slimmed-down figure in skinny jeans in a stunning photo after a dramatic 100-pound weight loss on her Instagram page.
"You did us so proud! You brought our game home and brought us all together," the "Hello" singer captioned her post cheering the England football team after Euro 2020 defeat to Italy.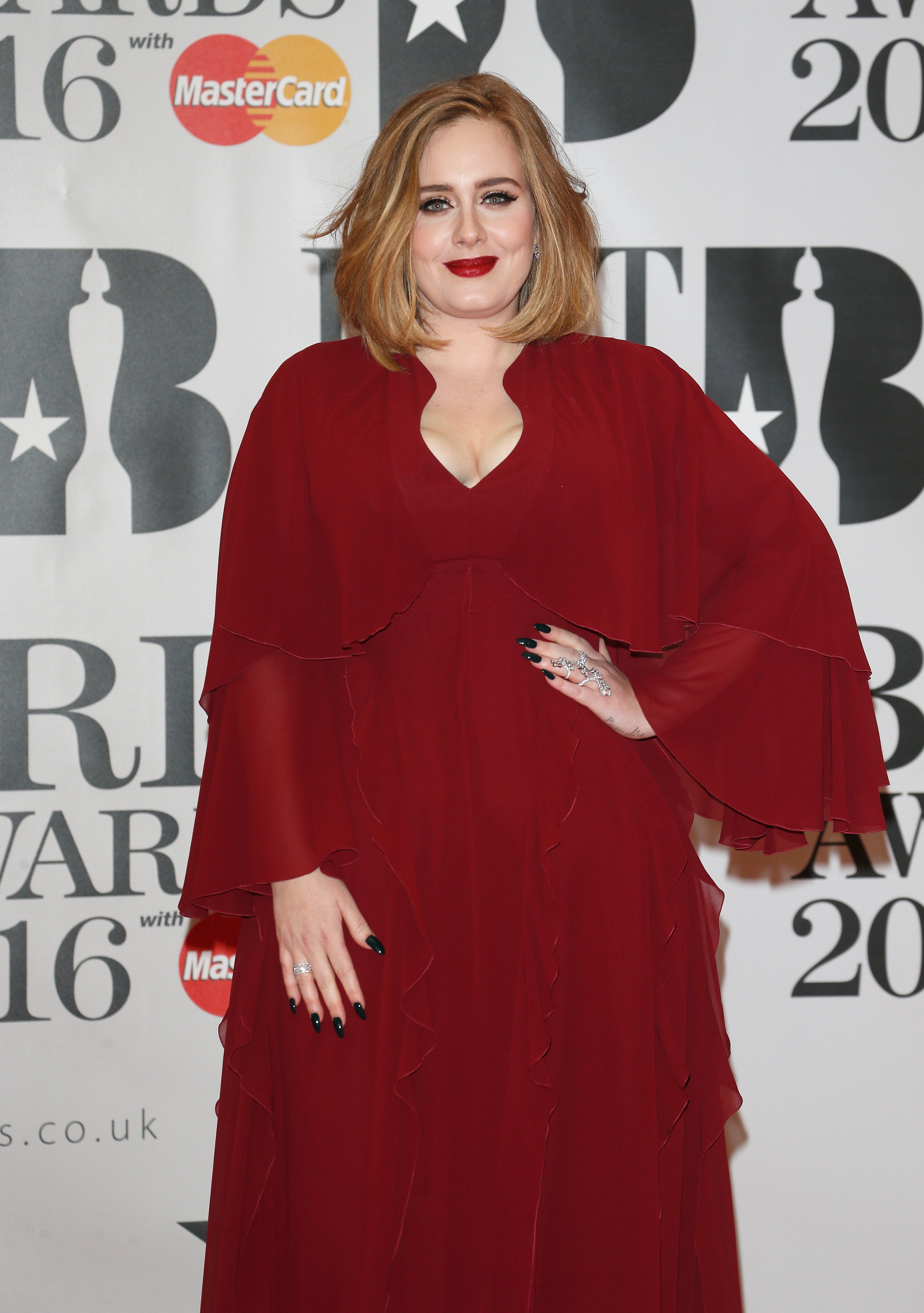 Alongside the post, the 33-year-old shared a serene image of herself widely grinning with her eyes closed, posing outdoors in front of a picturesque cottage.
Adele wore a red Nike T-shirt and paired it with black pants. She accessorized the look with arm bracelets and dangling gold earrings. She wore her blonde locks down and had her nails painted with England's flag.
WEIGHT TRANSFORMATION
In May, the songstress showed off her weight loss in birthday photos, with one image displaying her dancing with a slimmer physique even though she has never openly talked about it.
She started making headlines with her weight loss at the end of 2019 and shared pictures that showed the changes at rapper Drake's party in October that year.
She also got fans talking again with a Christmas snap of her posing with someone dressed up as a Grinch, with one person complimenting her and saying she is more beautiful now than ever before.
In January 2020, a teenager told People that she had a brief conversation with the singer-songwriter at a restaurant. "She said she lost something like 100 pounds and that it's such a crazy positive experience," the fan revealed to the outlet.
"She seemed so happy, and she looked amazing. She seemed confident." For her 32nd birthday in May 2020, Adele posted a more dramatic image showing her slim figure wearing a black mini long-sleeved dress.
In August that year, the Oscar winner was barely recognizable by fans when she posted a snapshot wearing a brown printed polyester top with a curly hairdo as she congratulated Beyonce on the release of "Black Is King."
Since then, the "Someone Like You" hitmaker has been seen in a bikini top with the Jamaican flag as a tribute to the Notting Hill Carnival.
One fan commented on the snapshot and said they are happy to see the UK native living her best life, adding that she looks great. 
In October that year, the mom of one appeared on "SNL," and fans quickly pointed out how much weight she had lost. Adele also joked about it on her opening monologue, saying:
"I know I look different since you last saw me. But actually, because of all the Covid restrictions… I had to travel light, and I could only bring half of me, and this is the half I chose."
DIET PLAN
Adele's weight loss is primarily due to a new diet plan. According to her trainer and Pilates instructor Camila Goodis, "90 percent" of the musician's weight loss results from the change in her diet, including eliminating some foods, sugar, and soda.
Adele has also been trying out the Sirtfood Diet, a diet plan that focuses on sirtuins known as proteins in your body that specialize in cellular health and metabolism. The diet includes kale, extra-virgin olive oil, buckwheat, matcha, blueberries, arugula, red wine, and dark chocolate.
THE ROUTINE
Adele's more intense exercise routine includes three workouts a week. According to Us Weekly, the "Rolling in the Deep" singer worked out three times a week.
A source told the publication back in July 2019 that Adele does 60-minute sessions that include cardio, circuit training, and Pilates. "She's found a routine that works for her and is enjoying it more," the insider added.
Adele first started slimming down in 2012 before her son was born that October, even though she never lost her curves. In 2016, she revealed to Vogue magazine that she was trying to get some stamina for her tour, so she lost a bit of weight after becoming a multi-platinum.
The star's trainer Pete Geracimo explained her focus on health in May 2020 and said that it was never about being skinny but about being healthy when she started her journey. "Especially post-pregnancy and post-surgery," Geracimo added.
THE MOTIVATION
An insider close to Adele told Harper's Bazaar in February 2020 that she had revamped her life to be a "healthier mom" to eight-year-old son Angelo Adkins.
Angelo has been his mother's motivation to changing her lifestyle as "her whole mindset changed after she decided she wanted to be a healthier mom and she never looked back."
THE SPLIT
Adele shares her child with 47-year-old Simon Konecki. She filed for divorce from him last September. The former couple first called it quits back in April 2019 after two years of marriage.
Adele and the New York native went public with their relationship in January 2012. Six months later, she announced they were expecting their first child together.
The pair tied the knot in December 2016, with Adele keeping the news close to herself only to reveal it later at the Grammy Awards in February 2017.