Wendy Moniz Is a 'Yellowstone' Star and Frank Grillo's Soon-to-Be Ex-wife — Get to Know Her
Wendy Moniz's impending divorce from Frank Grillo has made headlines since the couple separated in 2020. Find out what else is known about this actress besides her failed relationship with Grillo.
"Yellowstone" actress Wendy Moniz Grillo has stunned fans with her remarkable portrayal of stunning characters in notable series. Be it as a wife, mother, or political figure, this 52-year-old always strives to put in her best, easily winning her the admiration of viewers.
However, her personal life has been more chaotic, with two kids, one successful divorce, and a second divorce in the works, having separated from her husband of nearly two decades, Frank Grillo, in 2020.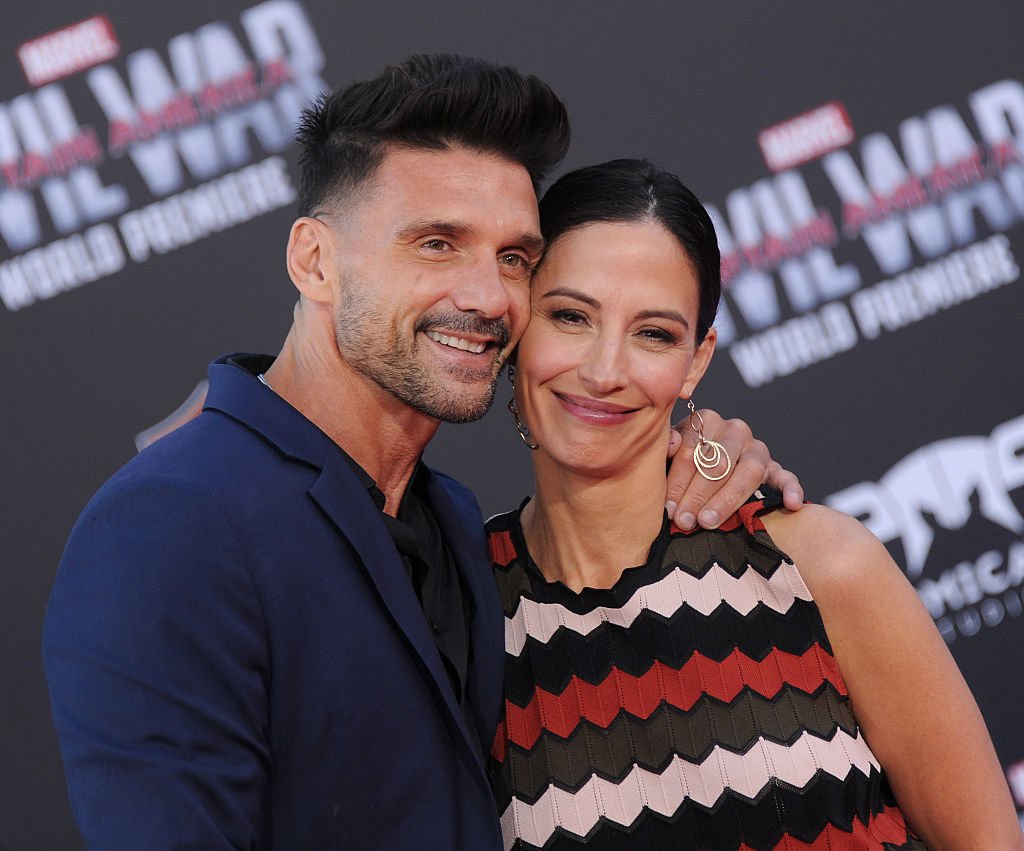 A GLIMPSE INTO WENDY MONIZ' LIFE
Wendy Moniz, who is of Irish and Portuguese descent, was born in January 1969 in Kansas City, Missouri, U.S.A. She grew up interested in the arts, and before long, she earned her chance to show off her talent on television. 
At 25, the actress made her television debut, starring as Dinah Marler in "Guiding Light," which marked her big break. She retained the role for four years before landing another in the primetime CBS drama pilot "Partners."
While on "Guiding Light," Moniz earned two nominations for the Soap Opera Digest Awards, further bolstering her career.
MONIZ'S ACTING CAREER
Since making her big break in Hollywood, Moniz has snagged several impressive gigs. While starring on "Partners," the star earned a chance to appear on the television film "Tuesdays With Morrie," and in the NBC series "Battery Park."
Her performance in those roles opened more opportunities for her. Some of her major roles include Rachel McCabe in "Nash Bridges," Lulu on "The Guardian," and Jill Burnham on "Damages."
Their split came barely three years after they jointly purchased a four-bedroom apartment in Pacific Palisades, California.
Additionally, she appeared in "Betrayal," "One Life To Live," "House Of Cards," and "Daredevil." In 2010, Moniz landed a recurring role as Tom Selleck's love interest on "Blue Bloods," but lost it to Andrea Roth for creative reasons. 
Six years later, she reunited onscreen with her then-husband Grillo on an episode of "Kingdom," where they reprised their real-life roles as a married couple.
Eventually, the icon nabbed the role of Governor Lynelle Perry in the famed drama series "Yellowstone," in 2018, which remains her most notable to date.
MONIZ'S MARRIAGES
Moniz has been married twice, with two children to show for it. Her first marriage was to David Birsner in 1991, while her second was to "Guiding Light" co-star Frank Grillo. Both marriages ended in divorce.
Moniz tied the knot with Birsner in 1991, four years before her foray into the spotlight. The marriage ended in 1996. The couple had no kids together.
MONIZ AND GRILLO'S RELATIONSHIP
While starring on "Guiding Lights," the television star met her second husband. Moniz and Grillo hooked up during their time on the show, eventually tying the knot in October 2000. Their marriage yielded two children, Joseph and Liam.
The exes welcomed their first child, Liam, in August 2004. Four years later, they welcomed another son, Rio Joseph, in January 2008. Additionally, the pair are parents to Remy, Grillo's child from his first wife, Kathy Grillo.
THEIR GUT-WRENCHING DIVORCE
Moniz and Grillo shocked the world with the news of their divorce in early 2020, after nineteen years together. Court documents listed the date of their separation as February 21.
Although the reason for their split remains unclear, Moniz demanded joint legal and physical custody of their two sons. Their split came barely three years after they jointly purchased a four-bedroom apartment in Pacific Palisades, California.
While the couple prefers to remain mum on the details of the divorce, one can only hope Wendy Moniz and Frank Grillo walk through this moment without compromising their relationship as co-parents.