Brandy's Daughter Sy'Rai Flaunts Drastic Weight Loss in Nude Off-Shoulder Top & Skirt in Photo
Rising singer Sy'Rai Smith, Brandy's daughter, recently flaunted a slimmer physique, leaving fans in awe. Check out the glowing teen's fabulous Instagram photo. 
Singer and social media star Sy'Rai Smith recently caught fans' attention after posting on Instagram a stunning picture of herself in a stylish outfit displaying her trimmed-down figure. 
With her recent body transformation, Sy'Rai looks like her famous mom, R&B singer, and "Moesha" actress Brandy. The photo showed the teen dressed in a fabulous nude ensemble.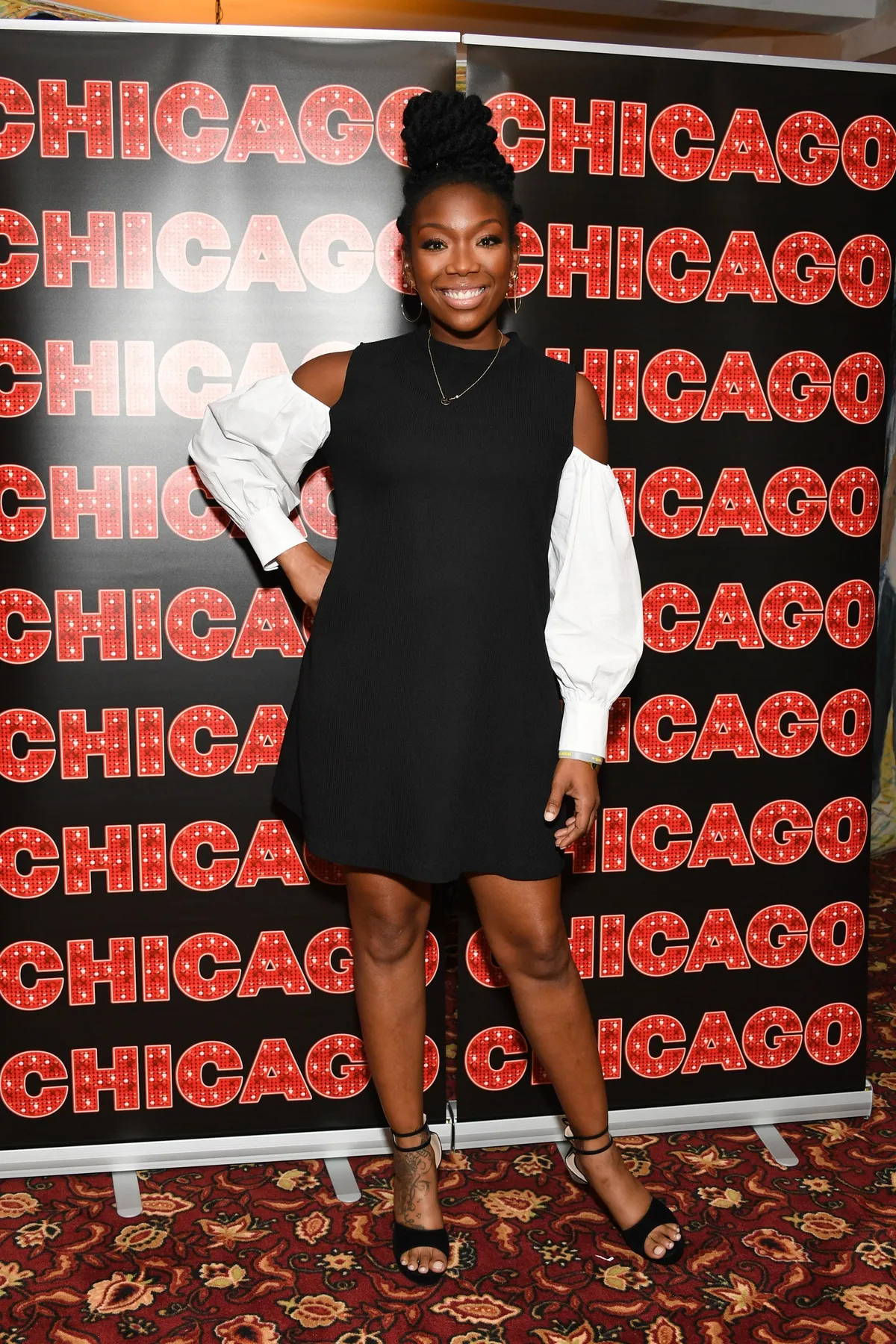 Sy'Rai's gorgeous outfit comes with an off-shoulder blouse tucked in a leather-like skirt. The young fashionista completed her look with silver accessories. An appreciative fan wrote:
"You are so pretty😩💖."
The flawless teen looked all classy as she pulled her brown-tinted sunglasses down to the bridge of her nose and stared at the camera. Her photo amassed more than 20,000 likes.
Delighted by Sy'Rai's impressive picture, many speechless followers expressed their thoughts by leaving fire and heart emojis in the comment section. "Oh, the beauty," another commented.
Besides Sy'Rai, Brandy wanted to have three boys.
Besides her fans, the young star's uncle and Brandy's brother, producer Ray J, could not help but adore her breathtaking snap, saying, "My niece - so beautiful!!" Brandy herself showed her approval, writing, "Wow, baby."
Brandy has been very proud of her daughter embarking on a weight loss journey. The 42-year-old R&B singer recently shared on her Instagram feed a video about Sy'Rai's body transformation.
The inspiring clip featured pictures showing her daughter from her original body weight down to her slimmed-down physique. Brandy noted that she is "forever inspired" by Sy'Rai's determination to change. 
Sy'Rai previously opened up about loving one's skin and body image. The empowered teen shared that she decided to lose weight not to please people; she changed because she wanted it herself.
Although the "Angel in Disguise" singer did not publicly reveal how much weight her only daughter could lose, thousands of fans applauded the Grammy singer for being a supportive mom.
Since Sy'Rai debuted her slimmer physique on her own Instagram account, she has shared more photos that show her in a healthier and more glowing state. Brandy was overjoyed seeing her look-alike daughter in a happy disposition.
Brandy has taught Sy'Rai to make the best out of life. The former child actress said it was her job as a mother to help her daughter trust and love herself. 
Brandy shares her daughter with ex-partner Robert "Big Bert" Smith, a 42-year-old successful record producer and singer-songwriter. The single mom has not entertained any suitors since their split.
The "Cinderella" actress welcomed Sy'Rai in 2002. Brandy chronicled her daughter's birth and growth in her former reality show "Diary Presents: Brandy -- Special Delivery" on MTV.
While the "Missing You" hitmaker has yet to find the perfect man for her, she opened up in 2010 about the possibility of having more children in the future. Besides Sy'Rai, Brandy wanted to have three boys.
She found it cool to have sons. As for the qualities of her future man, Brandy said she was looking for a man who has a pure heart, is God-fearing, and loves children.