Fans React with Concern to Todd Chrisley's Eldest Son Kyle Chrisley's Tribute to Late 'Papa' a Week after Father's Day
Todd Chrisley's eldest son, Kyle's recent post on his Instagram page, sparked a series of reactions from his fans following his tribute to the late "papa."
Business mogul and reality star Todd Chrisley have been a fan favorite since his family reality show, "Chrisley Knows Best," debuted in 2014. Todd alongside his family has been a subject of interest to their growing fan base.
His eldest son, Kyle, is primarily known for his fallout with his dad and his many legal troubles over the years. But recently, the 29-year-old has seen his relationship with his dad and family turn around for good.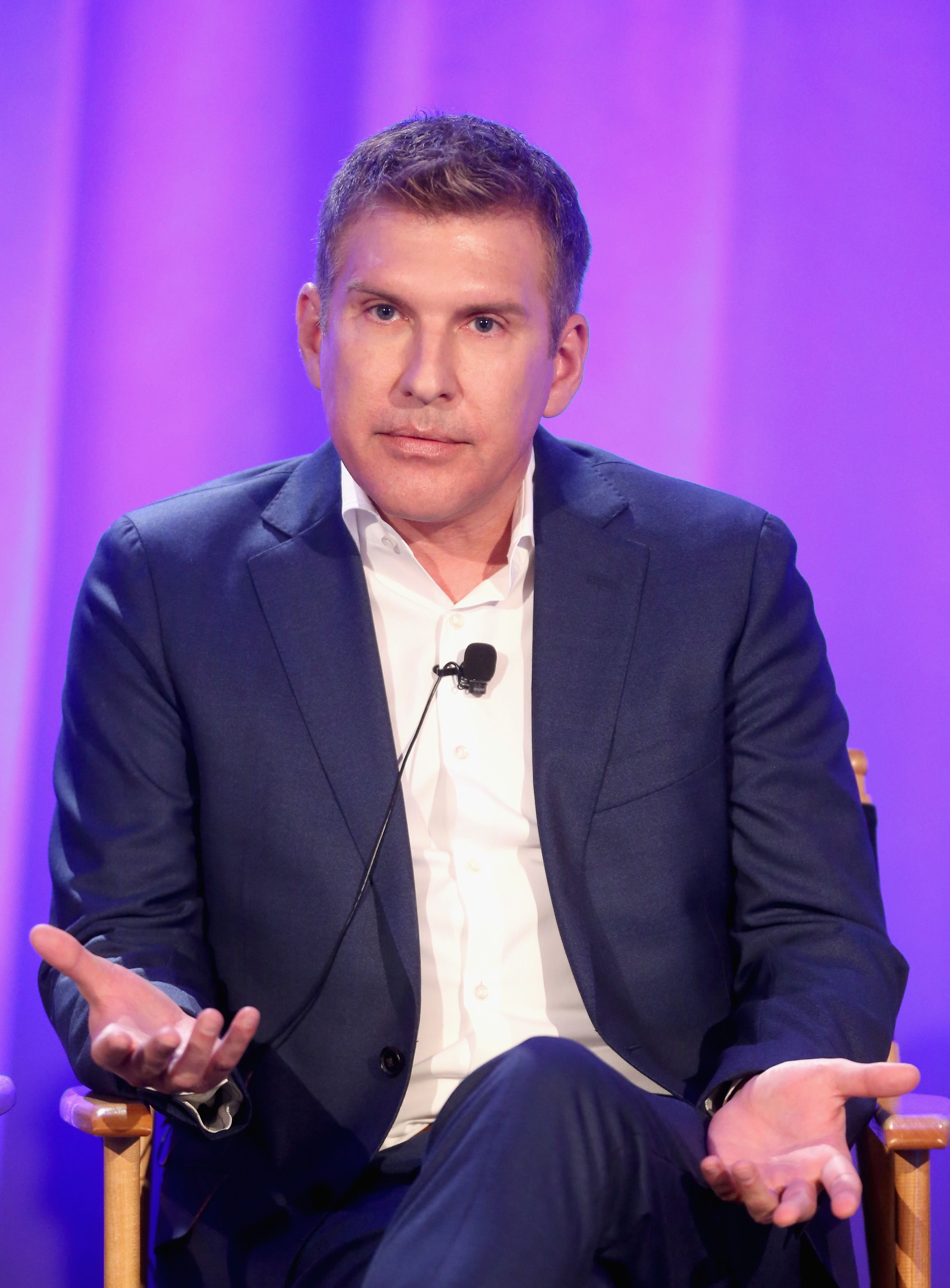 KYLE'S TROUBLING POST
Kyle, a father of one, took to his Instagram page to pen a tribute to his late grandfather, but the post alarmed some fans who thought of the worst after seeing the post's caption, which read,
"He was my biggest fan and my best friend I miss you every day papa."
Kyle shared a picture of him as a young boy enjoying the comfort of his grandfather on what looked like a sofa, but some fans took to the comment section to explain that they thought the worst had happened to the Chrisley patriarch, Todd.
Reacting to the post, one fan wrote, "I thought Todd died, lol." The comment was quickly followed by another fan who explained that he held a similar thought about the 51-year-old star.
One other fan jokingly remarked that the post almost caused him a panic attack as he had concerns over Todd's safety. One fan hilariously noted that Todd is bound to give his son a reaction for causing such alarm. Another follower wrote,
"I can't wait till @toddchrisley sees this comment."
However, some other fans saw the beauty of the post and praised Kyle for remembering his grandfather. Others gushed over the sweet sense of union that exists within the Chrisley clan.
KYLE AND TODD'S RELATIONSHIP
"Chrisley Knows Best" focuses mainly on Todd and Julie's grown children Savannah and Chase, and their young son Grayson, but the cast also includes Todd's children from his first marriage, Lindsie, and Kyle.
Kyle's struggle with addiction and parenting became overshadowed by his fragile relationship with his father, Todd. Kyle's addiction and Todd's attempt to rescue his son kept the duo further apart from peace.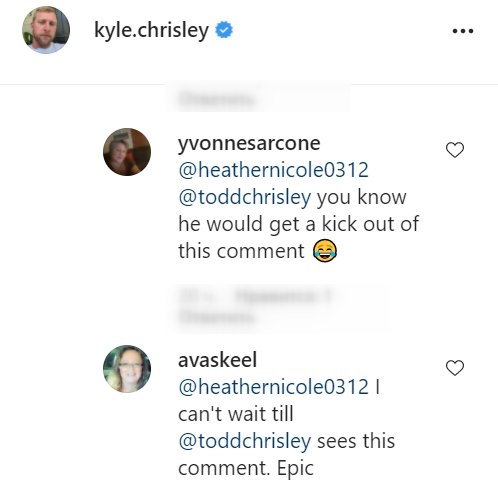 In an episode of the show, the real estate mogul confessed that a considerable chunk of money had been spent on getting Kyle to rehab, but the father-of-one showed no interest in getting out of the pit he found himself.
Firing back at his father, Kyle claimed in a 2014 interview that his famous dad was all about control and called the 52-year-old a snake. He claimed Todd had made it difficult for him to stay in contact with his daughter Chloe and has wielded undue control over him.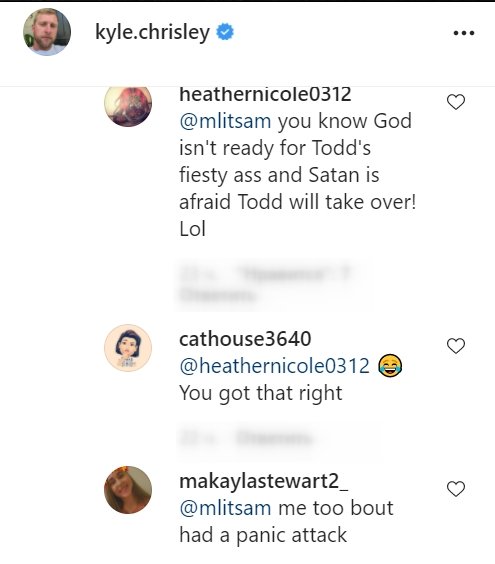 The 29-year-old heated things by hinting that Todd was merely using Chloe to boost the show's rating since having a person of color would be good publicity for the show.
Reacting to the claims, Todd confessed that his eldest son was battling mental illness, noting that Kyle was bipolar. But, unfortunately, Kyle's feud with his father would only get stronger at that point.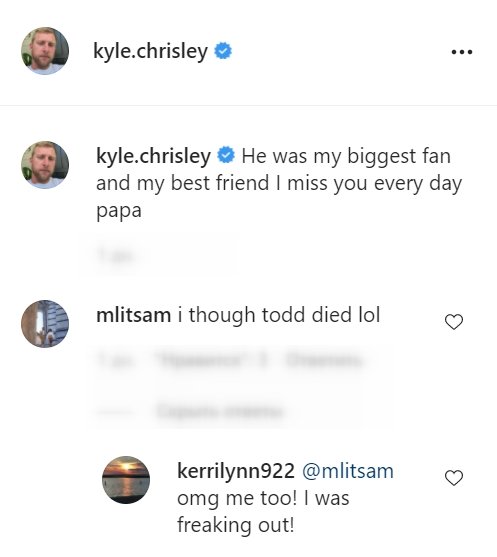 TAX ALLEGATIONS
According to reports, in the heat of the father-son feud, Kyle helped authorities build a case against his rich father and stepmom before they were charged to court with tax fraud.
Todd and Julie were charged with 12 counts, including conspiracy to commit bank fraud and tax evasion, aiding in filing false tax returns in August 2019. However, Todd and Julie maintained their innocence despite the charges.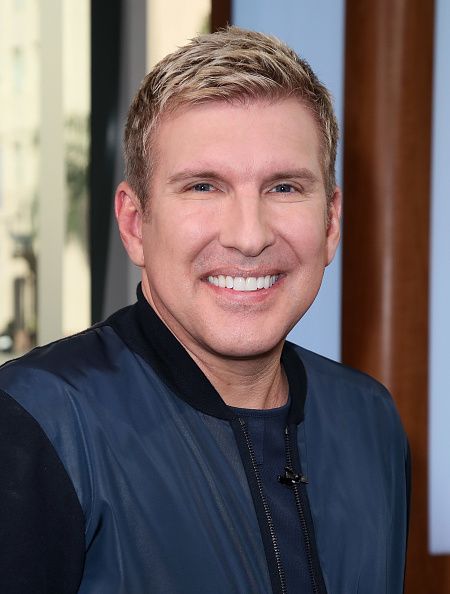 It was revealed that court papers showed that Kyle had approached the Department of Revenue, offering to help them with their effort against the Chrisleys.
According to reports, Kyle informed authorities that his parents were deliberately evading tax and had an offshore bank account in the Cayman Islands, where a vast amount of money was kept.
LEAVING THE SHOW AND RECONCILIATION
Kyle appeared in the first season of "Chrisley Knows Best" but his many troubles with his family and alleged mental health led him to decide to leave the show as he focused on turning his life around.
In 2019, the Chrisleys were shocked by the news that Kyle had attempted suicide following his struggles with addiction. Following his recovery, Kyle, who got married this year, decided to reach out to his father and mend their relationship.
After years of being at loggerheads, Todd and Kyle finally reconciled, and Todd revealed he was excited to have gotten a call from his estranged son and is glad to put their differences aside and help Kyle become better.
CHLOE CHRISLEY
Chloe is Kyle's daughter from a previous relationship. Still, following Kyle's addiction battles, Todd and Julie were given custody of the young girl, and since then, she has become a part of the family show and is considered a fan favorite.