Man Finds Powerball Ticket While Housecleaning: He Decides to Check Its Worth and Can't Believe His Luck
Cleaning one's house is nothing more than a seemingly mundane activity. Still, for Kenneth Morgan, it turned out to be a magical experience, as a dusty old ticket ushered a rain of fortune into his life.
It was just a typical day in Jacksonville, Florida for Kenneth Morgan, simply spending his time housecleaning. To his utter amazement, he found a Powerball ticket which ended up winning him $1 million.
Morgan expanded on what occurred, stating that he came across the seemingly insignificant ticket from the Florida Lottery in a drawer. He then decided to check the numbers just in case he was lucky - and he was.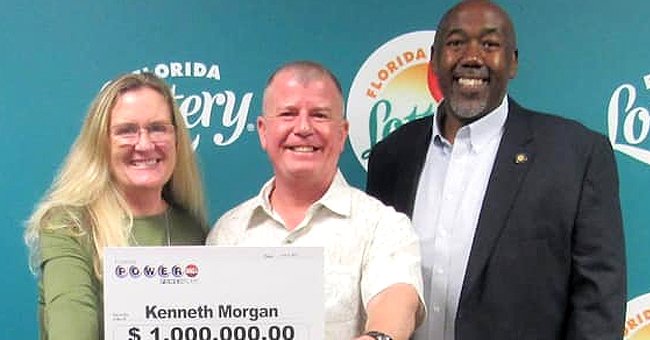 Of all days, this blessed man was spring cleaning on what many consider a special holiday: the Fourth of July. The taken aback Morgan has stated that he is still in shock from his miraculous lottery win. 
A New Hampshire restaurant received an anonymous tip of $16,000 for a $38.00 bill.
A Publix Liquor Store in Jacksonville was the original retailer where the Florida man purchased this winning slip.  As a result, this favored store will also be receiving a generous $1,000 in commission. 
Florida Man Finds $1 Million Lottery Ticket While Cleaning His House https://t.co/rWio61WXO9

— Busted Coverage (@bustedcoverage) July 13, 2021
The Florida Lottery took to Twitter to share their joy for Morgan's triumphant prosperity. They wrote about the strange circumstance under which he discovered the ticket, expressing: 
"Kenneth Morgan had an explosive 4th of July after finding a $1 million winning POWERBALL ticket while cleaning his house!"
They finally went on to congratulate him for his bizarre yet beautiful win. Although Morgan took home a large amount of money, his numbers only matched five white balls, excluding the Powerball. 
"I'm still in shock!" the lucky winner said.https://t.co/HZdYby9VYF

— KFI AM 640 (@KFIAM640) July 9, 2021
J.B. Biunno from WFLA NOW also congratulated the Florida man on his $1 million triumph. The anchor expressed himself while covering the story of Morgan's win: 
"Big congratulations goes out to Kenneth here."
He jokingly stated that everyone else should take heed of Morgan's cleaning habit. One never knows what they may find, he humorously piped.  
A Florida man was cleaning his home over the holiday weekend when he found a months-old Powerball ticket worth $1 million, lottery officials said on Twitter.https://t.co/y2y5n5463H

— WETM-TV (@WETM18News) July 12, 2021
In another unlikely yet lucky story, a woman named Elizabeth Johnson won $2 million. This North Carolina lady was unable to buy a Wednesday Powerball ticket because she missed the cutoff time. 
However, the ticket for a different draw she ended up purchasing instead paid off -- literally. Johnson ended up pocketing a whopping $2 million.
A North Carolina woman's mistake led to a big payoff. Elizabeth Johnson won $2 million after buying a lottery ticket for a drawing she was not even trying to enter.https://t.co/pxc2NDtaGg

— NewsChannel 12 (@wcti12) May 31, 2021
Sometimes it's lotteries, and sometimes it's people that bring good fortune into the world. This year, it was a person, as a New Hampshire restaurant received an anonymous tip of $16,000.00 for a $38.00 bill.
Owner Mike Zarella took to Facebook, posting the receipt and expressing his generosity to the unknown individual. Zarella, Johnson, and Morgan are all beautiful examples of how one's life can change instantly.