Naya Rivera & Ex-fiancé Big Sean Didn't Last Long as a Couple after Cheating Allegations Surfaced
Actress Naya Rivera got engaged to musician Big Sean seven years before her 2020 death. However, they never got to walk down the aisle and say "I do" to each other because of cheating rumors.
Six months before their October 2013 engagement, "Glee" star Naya Rivera and Big Sean had gone public with their March 2013 romance. In a previous "Access Hollywood" interview, Rivera said they met on Twitter.
The actress followed the rapper before he sent her a message saying he was a fan. The couple went out for dinner and started seeing each other, which led to an engagement.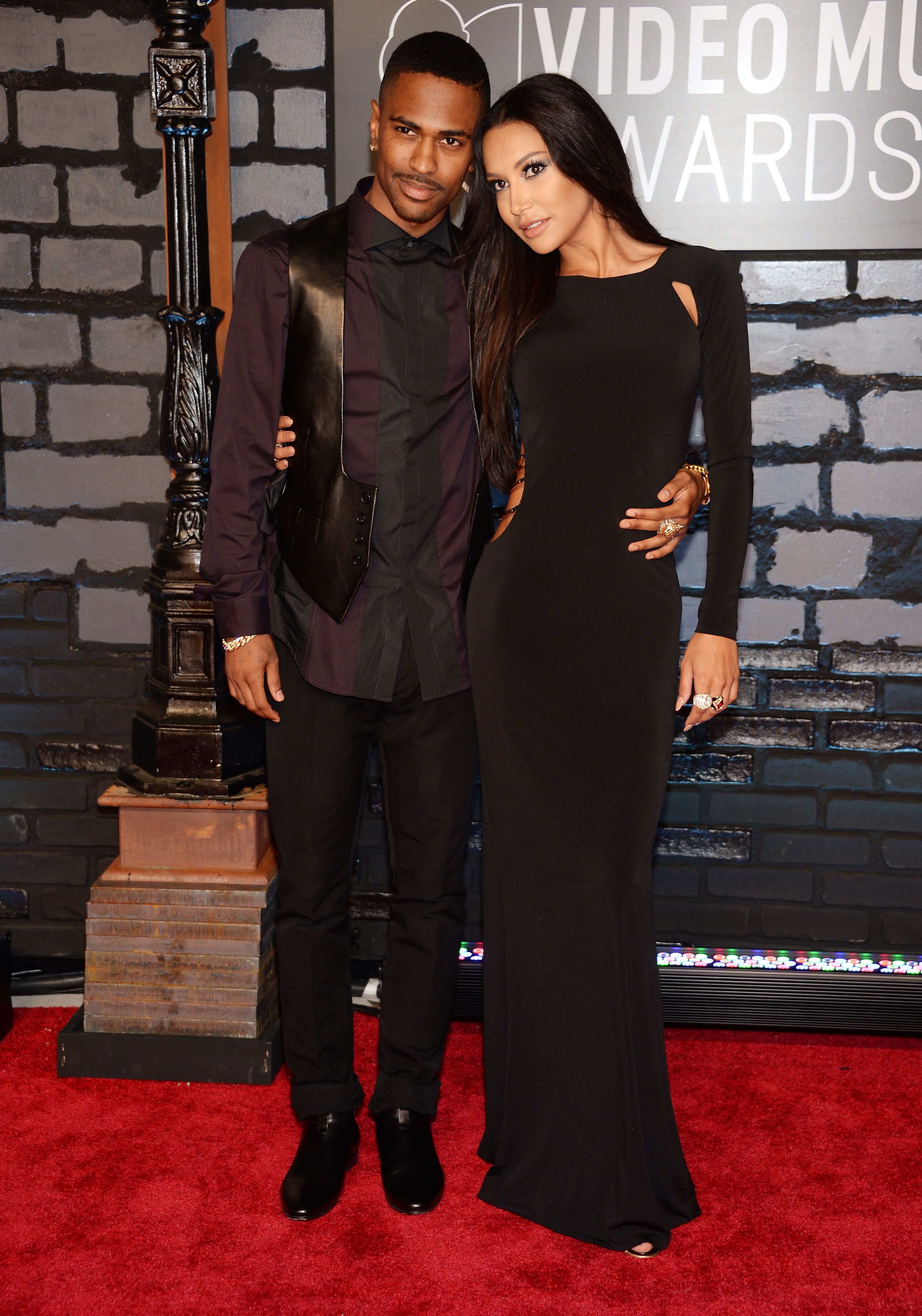 NAYA & BIG SEAN'S RELATIONSHIP
Sadly, their relationship ended up in a breakup when Big Sean called things off in April 2014. At the time, the singer's representative told Us Weekly that the rapper had decided after careful consideration.
The breakup came hot on the heels of a cheating scandal against Big Sean. His representative denied the claims and said the artist wished Rivera the best and hoped they could work on their issues privately.
SEAN'S CHEATING ALLEGATIONS
In her later published book, "Sorry Not Sorry," Rivera said she'd once found Ariana Grande at then-fiancé Big Sean's house. Long after the actress and the rapper separated, Grande actually dated Big Sean.
In her book, Rivera confessed that she and her fiancé had been fighting for five days straight while traveling. When he was back in Los Angeles, he told her he didn't want to see her.
ARIANA GRANDE & BIG SEAN
However, the actress had a key to Big Sean's house and found a "little girl" sitting cross-legged downstairs listening to music. She never named Grande but said the woman's name rhymed with "'Smariana Schmande.'"
The rapper started dating the pop singer after he'd ended his relationship with Rivera. The "Beware" vocalist and Grande's relationship ended eight months later, in April 2015.
RELATIONSHIP ENDS & MOVING ON
Rivera wasn't involved in ending her engagement with Big Sean as she claimed she found out about it from the internet. She alleged in her book that that's when she also discovered their relationship had ended.
Three months later, in July 2014, she married Ryan Dorsey in a ceremony held on the date she had originally planned for her wedding to Big Sean. Rivera and Dorsey shared a son, Josey Dorsey.
RIVERA'S ARREST & SEAN'S SHADE
It appeared Rivera and Big Sean had moved on with their lives. He was dating Jhené Aiko when the actress was arrested and charged with misdemeanor domestic battery after an alleged altercation with her husband.
The West Virginia incident happened in 2017 on Saturday night. Big Sean allegedly responded to the news by shading her on Twitter by sending out a video of a little girl insisting that she'd warned everyone.
BIG SEAN'S DISS TRACK
The actress and the singer seemingly had tension after their breakup, with reports claiming Big Sean released a diss track against his ex. His 2014 hit song "I Don't *expletive* With You" was said to be directed at Rivera.
In a September 2020 interview, months after Rivera's death, Big Sean explained that the song hadn't been about his ex. He said he wouldn't have made it if he knew it would be linked to her and that he'd played it for her before.
SEAN'S SONG & TRIBUTE TO NAYA
In a previous "Complex" interview, the artist said his song wasn't entirely about Rivera, although the last verse did allude to their breakup. Four days after the actress's tragic death, Big Sean shared a touching tribute to her.
On his Instagram post, he described her as a "hero" to her son and fans. On July 13, 2020, the Ventura County Sheriff's Office said Rivera's body had been recovered at Lake Piru after she and her son went boating.