Woman Looks Unrecognizable after Losing 149 Pounds by Walking
Roxanne Mullenberg always struggled with her weight and spent the majority of her life on the heavy side, but a walking challenge allowed her to turn things around.
At the age of 42, Mullenberg is feeling better than ever, and it is all thanks to a change of mindset provided by the walking challenge that she started last year with her colleagues.
At the time, Mullenberg, who is an assistant vice president and project manager at a bank, weighed 358 pounds and taking on the challenge resulted in her losing 149 pounds in a year.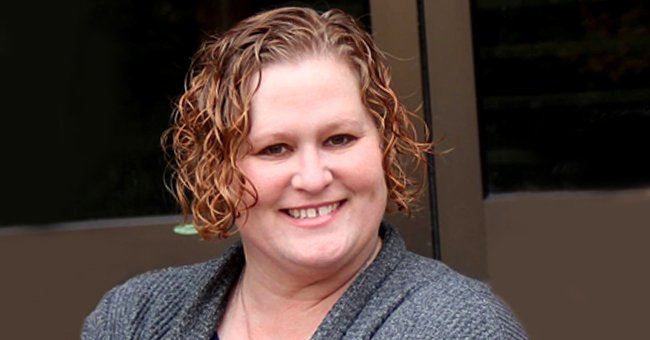 HEALTH ISSUES
Shedding pounds was always a struggle for her, and as she got older, she gained more weight. Not only that but she was also diagnosed with an under-active thyroid, which made it even harder for her to lose weight.
After the COVID-19 pandemic took over the world, Mullenberg started working from home and found immense pleasure in her daily walks. She said:
"It became both a physical and mental benefit when I would do the walks, which was great. Then I'd bring my child out and obviously we'd both have these fun adventures roaming around parks."
A NEW MEAL PLAN
Aside from a considerable increase in physical activity, Mullenberg complemented her new lifestyle with a healthy diet full of lean protein and vegetables.
She signed up for Profile by Sanford, an eating program designed to replace some meals with shakes as well as adding healthy food options to the main meals.
In the first week, Mullenberg lost 11 pounds, some of it being water weight, but she felt the difference, and that motivated her to keep following her new diet plan.
Aside from the strolls in the evening with her son Ryan, whom she adopted after her sister passed away, Mullenberg also walks around 40 minutes during her lunch break.
TIPS AND TRICKS
For those wishing to follow in her footsteps and shed some pounds, the Fargo resident shared a few tips such as "do something for yourself" and "change your mindset."
Not only that, but Mullenberg also advises people to set goals that make sense to them, realistic ones. In her case, her goal was to drop a couple of sizes and feel better without having a number in mind.
Some people are unable to lose weight naturally and turn to surgery as a way to achieve their goals, while others, such as Magic Johnson's son EJ, choose surgery in order to speed up the process.
Ultimately, the goal is to feel better and live a healthier life. In order to do that, simple steps can be taken, such as drinking more water, exercising, sleeping at least eight hours a night, and eating more protein.