EJ Johnson Lost 180 Pounds — Glimpse into the Weight Loss Journey of Magic Johnson's Son
EJ Johnson, went through an incredible weight loss journey in the past seven years, leading to his astonishing transformation after losing over 180 pounds. These days, he's a renowned fashionista.
Magic Johnson's son, EJ Johnson is considered a fashion icon among the LGBTQ+ community, and he has embraced the role with gusto. However, his weight loss played a significant role in EJ's newfound confidence in clothes.
Since his public coming out on TMZ in 2013, EJ's life has never been the same. He was living away from the cameras for most of his life, but once the spotlight hit, he was ready to take over the world. Only one thing was missing for him, and that was a healthier lifestyle.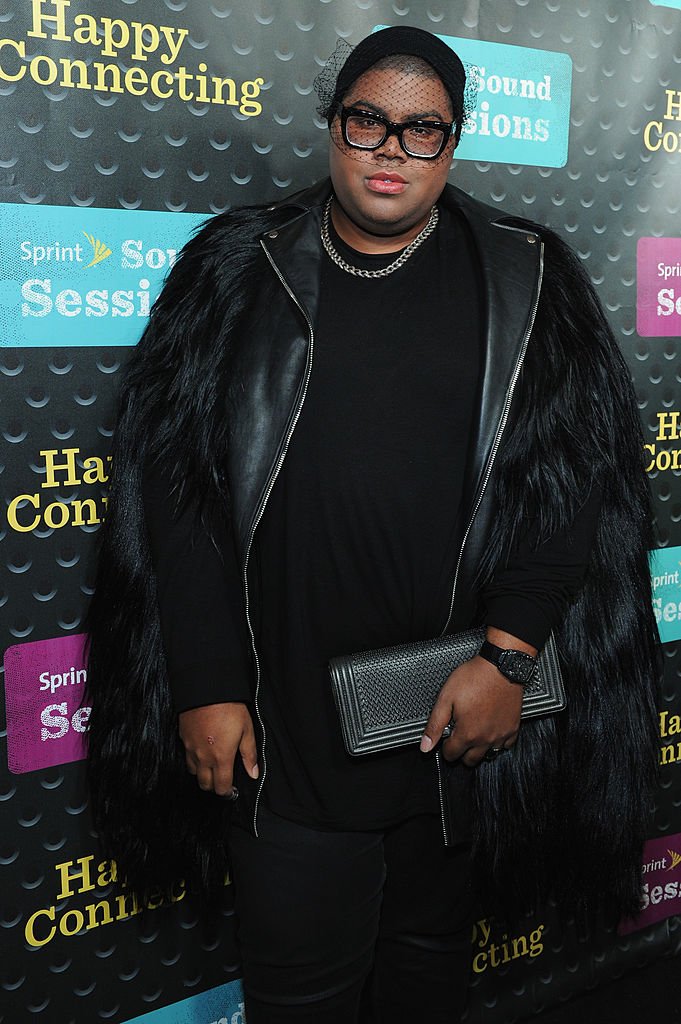 EJ JOHNSON'S JUMP TO FAME
When EJ first made headlines after TMZ caught with a boyfriend, there were two types of people: the ones scandalized because Magic Johnson's son was gay, and the others wondering if EJ could share some fashion tips.
It didn't take long for EJ to embrace fame, and by 2014 he had joined the cast of E! 's reality show "Rich Kids of Beverly Hills," for which he had to travel constantly to Los Angeles while finishing his studies at NYU in New York City.
Through the show, fans got to know a sassy, bright, and fun EJ, but he would also share some of his struggles, especially when it came to weight.
EJ JOHNSON'S WEIGHT LOSS SURGERY
In 2014, by the end of the show's second season, EJ revealed that he was planning on going under surgery. He explained that while some people see surgery as an easy way out, it was just a step in the right direction for him.
Although he's often criticized for his genderless and daring approach to fashion, EJ doesn't shy away from erasing boundaries.
When fans see before and after photos of EJ, the common question they ask is, "how did EJ Johnson lose weight?". EJ had gastric sleeve surgery in August 2014, a procedure that makes the stomach smaller.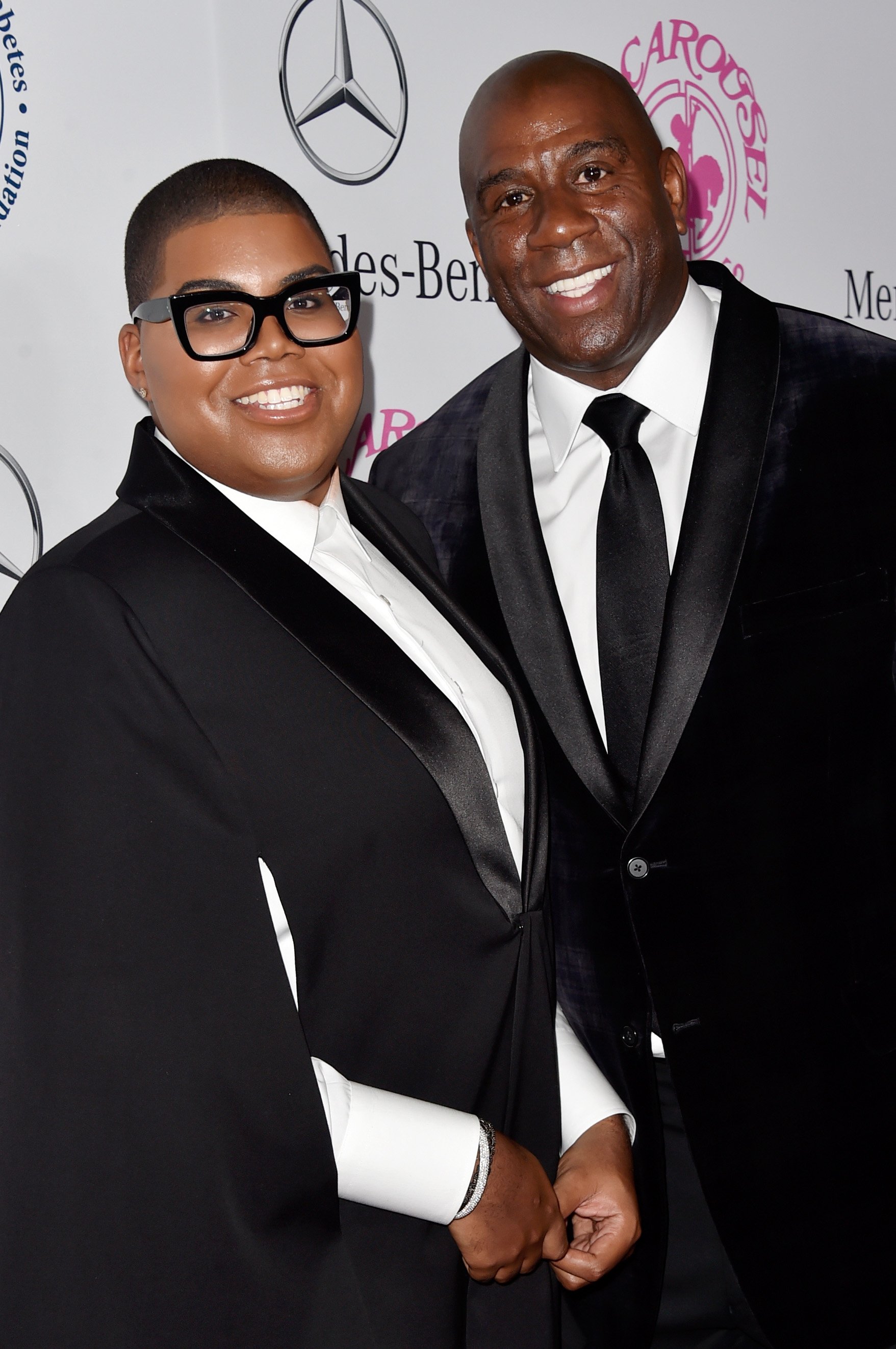 According to what EJ told People magazine at the time, he decided to go under the knife after trying several diets and seeing no results. "Nothing was working, and I wanted to make a more permanent decision to get back on track," he stated.
Johnson didn't set a number on his ideal weight, but he revealed he would know when he looked how he wanted to look. Seven years later, it seems like EJ is content with his current figure.
THE NEW EJ
By May 2015, when EJ visited "The Wendy Williams Show," he had lost over 100 pounds. Talking to the talk show host, he described weight loss surgery as a "tool" that helped him jumpstart the kind of life he wanted to lead.
While the surgery was of great help, EJ's hard work paid off too. He had to change his eating habits, cutting out sugars, alcohol, and bread and being more conscious about everything he put in his body.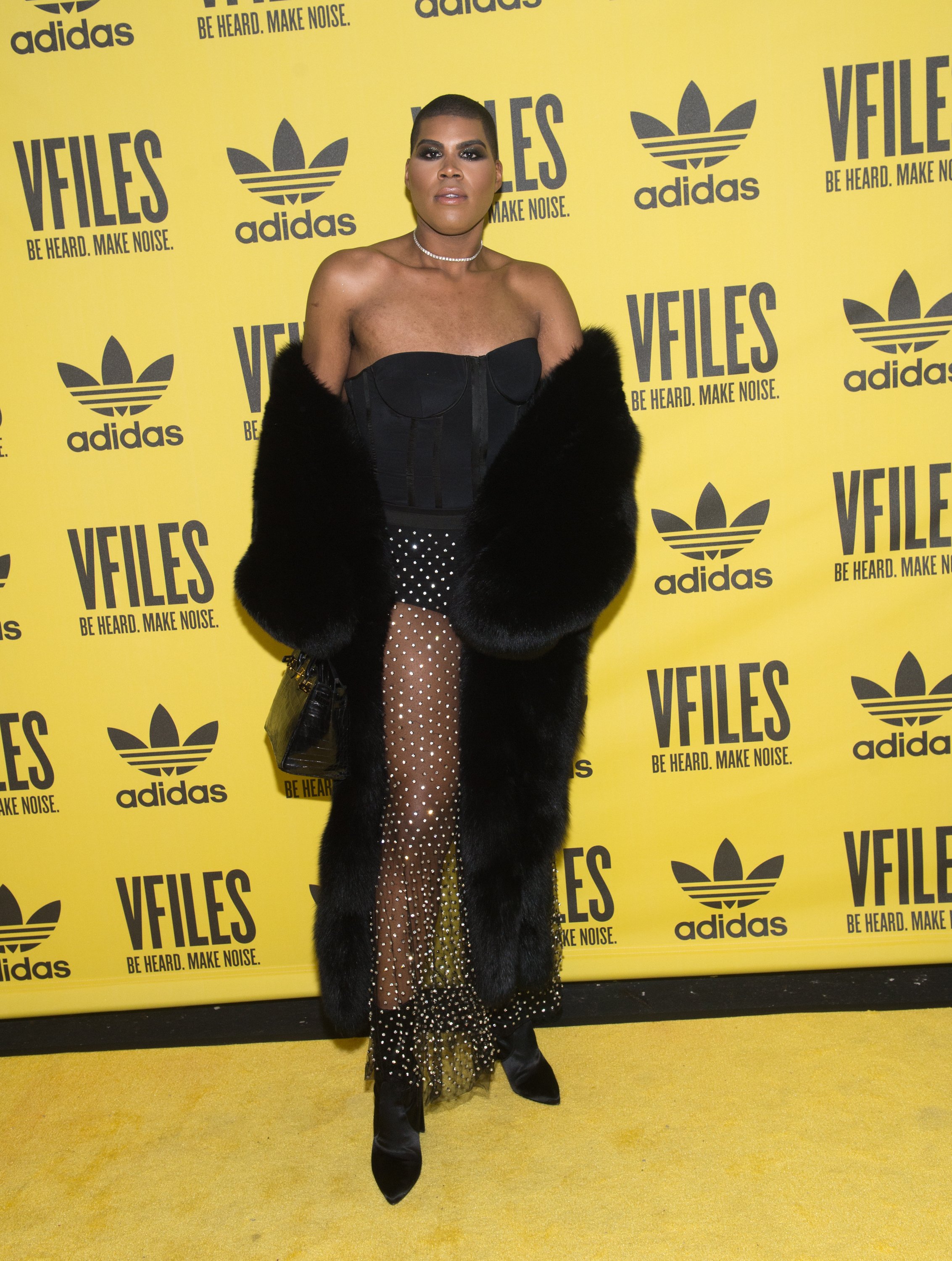 He also started doing Pilates and dance cardio at least four times a week, and he also got a trainer to help with his routines. For the reality star, it was important to find a fun workout, as he told E! News:
"We dance a lot, we sweat, and at the end of it, I'm like, 'Wow! I burned all these calories, and I didn't even know because we were just having a blast."
EJ also said in his conversation with Williams that he had a different mindset after the surgery. He's now more in control of his life, and he couldn't be prouder of maintaining the weight off with his consistency and hard work.
POST-WEIGHT-LOSS FASHION
Although EJ was already a fashionista before losing weight, with a new figure came a new world of possibilities in the fashion realm for him, especially after losing over 180 pounds by May 2016.
EJ started experimenting more with clothes, going from fur shawls and big purses to skimpy dresses, jumpsuits, and barely-there skirts. He has admitted that he loves to show off skin, and he has grown more and more confident in the past years.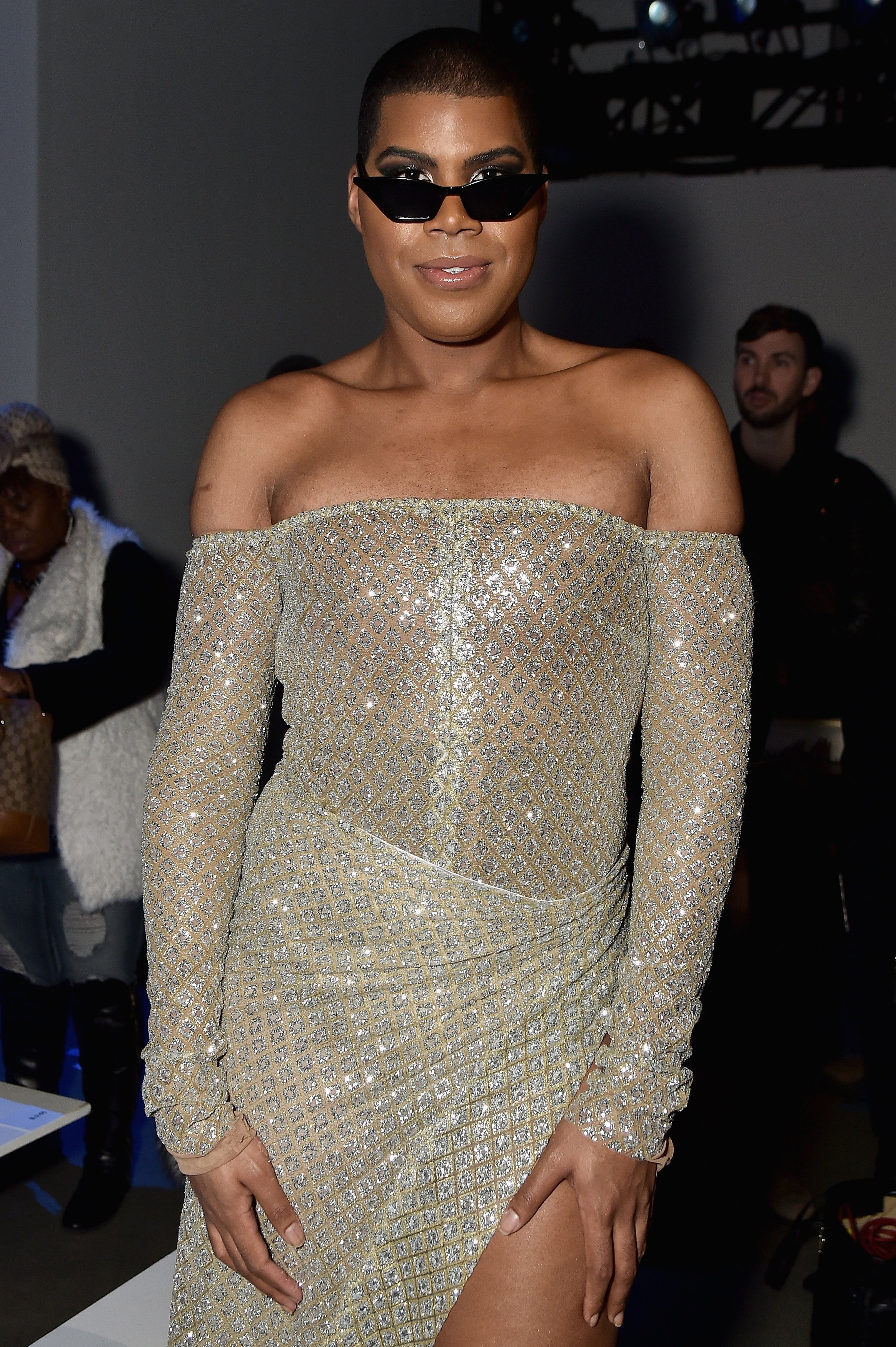 Although he's often criticized for his genderless and daring approach to fashion, EJ doesn't shy away from erasing boundaries. He started adding high heels and wigs to his outfits, creating a more androgynous fantasy.
For EJ, fashion is just another form of expression, and contrary to what many might believe, he's comfortable in the body he was born in and doesn't see transitioning in his future.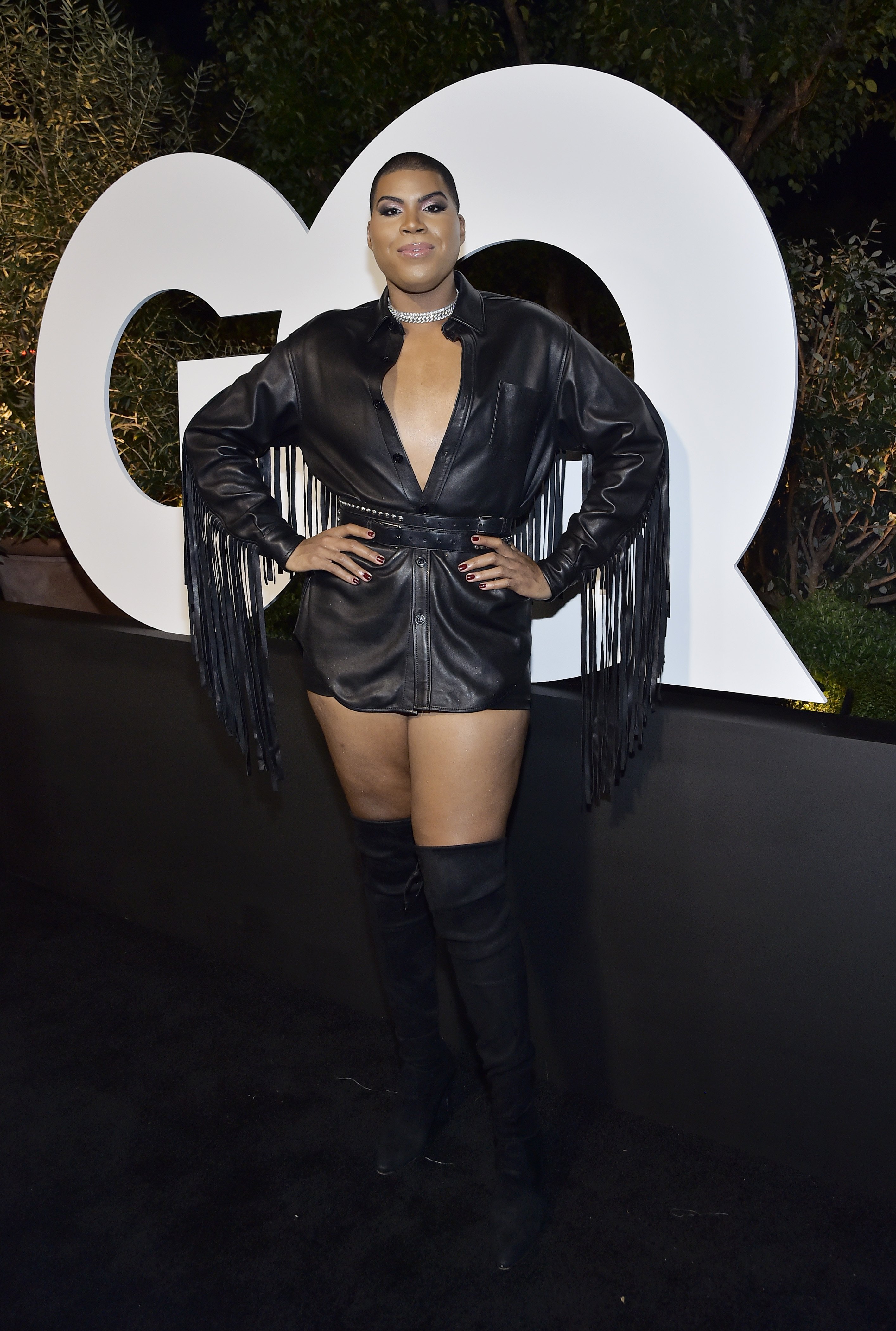 As for his parents, Magic and Cookie Johnson have made it clear they're proud of their son for his weight loss and everything he has accomplished so far, both as an entertainer and as an LGBTQ rights advocate. Way to go, EJ!