'The A-Team' Star Mr T Once Worked as a Doorman and Military Policeman – His Life Story
Mr. T is an American actor and professional wrestler famous for the gold chains he wore around his neck and his ever-present mohawk hairstyle. Get inside the life of the versatile and energetic star and what he has been up to lately. 
Mr. T emerged as one of the world's biggest stars in the 1980s. However, his road to fame did not come easy as he had to cross many obstacles.
He is the star of many famous movies and also a WWE Hall of Famer. Having risen from difficulty to success, the television personality's story is another example of how hard work always pays no matter one's background.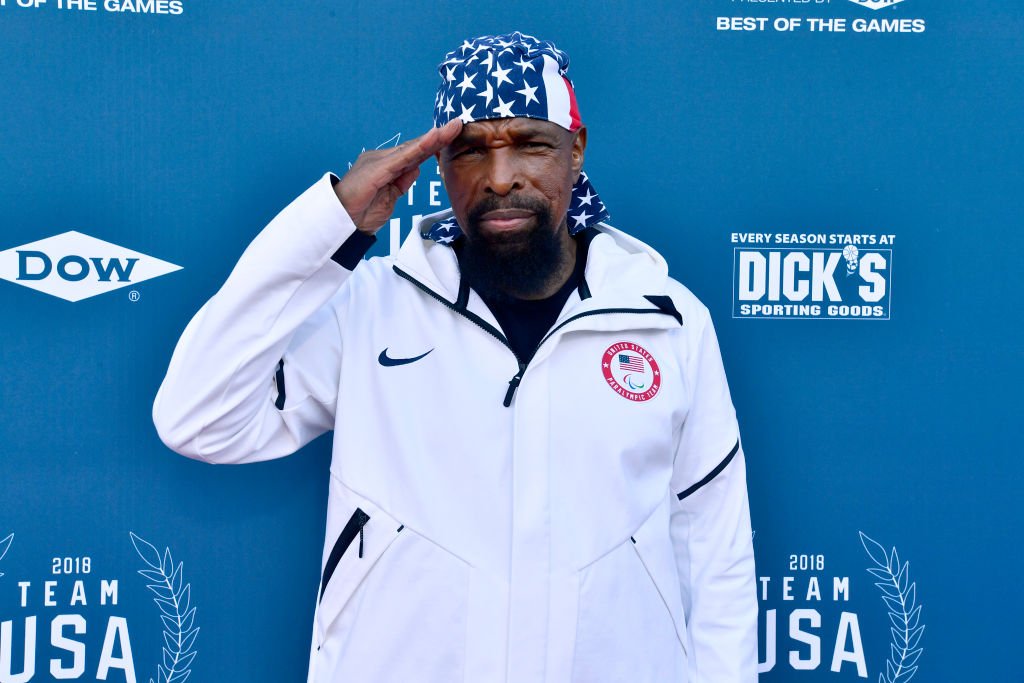 MR. T'S BACKGROUND
Mr. T was born Laurence Tureaud on May 21, 1952, in Chicago, Illinois. He is the 11th of 12 children birthed by his parents. When he was five years old, his dad, Nathaniel Tureaud, abandoned the family, leaving his mother to raise him and his siblings. 
Things were difficult for Mr. T's mom and his siblings, but they survived. He grew close to his mother and adored her so much that he avoided getting into trouble for her sake. 
Mr. T was an average student in high school but excelled in sports. When he graduated, he bagged a scholarship to play football for the Prairie View A&M University Panthers in Prairie View, Texas. 
Mr. T attended Prairie View in 1971 and pursued a BSc in Mathematics. However, he was expelled from the institution after a year. Following his expulsion, he believed college was not for him and became a military policeman in the American Army. 
His stint in the military was short as he left to try for the Green Bay Packers. However, there was no success for him because of a debilitating knee injury that prevented him from making the team. 
After failing to achieve success as a footballer, Mr. T began a career as a bodyguard. His experience as a military policeman helped him to become one of the toughest bouncers in Chicago. 
It was during his career as a bodyguard that he adopted the moniker Mr. T. He also started wearing gold chains around his neck and wore a new look by adopting his now-famous mohawk. 
During his bodyguard career, which lasted for almost ten years, he protected many celebrities such as Muhammad Ali, Diana Ross, Steve McQueen, Joe Frazier, and Leon Spinks. 
Inspired by his born-again Christian faith, he usually drops motivational words for his followers on Twitter.
MR. T GETS A BIG BREAK
In 1980, Mr. T had a chance meeting with actor Sylvester Stallone. It was a meeting that changed his life forever. Stallone spotted Mr. T at a national bouncer competition and decided he would make a good fit for his 1982 film, "Rocky III."
In that movie, Mr. T portrayed Clubber Lang, one of the boxers that fought Stallone's character, Rocky Balboa. In the film, Mr. T coined his famous catchphrase, "I pity the fool." 
"Rocky III" was a blockbuster movie and grossed over $100m at the box office. Audiences were thrilled by Mr. T's performance, and he suddenly became a movie sensation. Spurred by his newfound fame, Mr. T starred in another box office hit, "D.C. Cab."
He also starred in his own cartoon series, "Mister T."  Mr. T earned more success when he secured the role of B.A. Baracus on "The A-Team," which started airing in 1983. Through that role, he reached wider audiences. 
MR. T'S WRESTLING CAREER
Mr. T ventured into wrestling in 1985 and performed at the inaugural WrestleMania event. At the event, he was Hulk Hogan's tag team partner in their match-up against "Rowdy" Roddy Piper and Mr. Wonderful. 
Hogan and Mr. T won the match, giving rise to a long-held feud between him and Piper. However, both men ended their feud after Mr. T's induction into the WWE Hall of Fame in 2014. 
HEALTH ISSUES AND PERSONAL LIFE
Poor health led to a decline in Mr. T's popularity in the early 90s. Then, in 1995, doctors diagnosed him with T-cell lymphoma, a form of cancer. However, Mr. T battled his illness aggressively and kept a low profile while doing so.
After regaining his health, he started appearing on television. He made a cameo appearance in the 1999 children's comedy "Inspector Gadget." In 2001, he made other television appearances before going into remission. 
In 2006, he returned to television with his reality TV series "I Pity the Fool," which lasted just six episodes. He voiced the character of Earl Deveraux in "Cloudy with a Chance of Meatballs," an animated film. 
In 2011, he starred in BBC 3's "World's Craziest Fools," which ran for 20 episodes before going off-air. He also starred in "I Pity the Tool," which ran for just an episode before shutting down mysteriously. He also has an app called the Mr. T App.
WHAT IS MR. T UP TO TODAY? 
Mr. T continues to voice over animation characters and works as a pitchman for commercial products. He has appeared in multiple ads and seems cut out for the role. 
The 69-year-old is also active on social media. Inspired by his born-again Christian faith, he usually drops motivational words for his followers on Twitter. 
On Instagram, Mr. T regularly shares pictures of himself. In January 2019, he shared a photo that showed him posing in front of a wall while clad in an all-black outfit and American flag durag. 
In March 2019, the former wrestler also shared a picture that showed him making a fierce face while dressed in a sleeveless camo top with his famous gold chain around his neck. 
On May 14, Mr. T shared a video and pictures that showed him reading from the bible while donating socks, T-shirts, and detergent at The Midnight Mission in Los Angeles. 
Although he was without his famous gold chains in the video, it showed Mr. T has hardly aged and looks much like his younger self. Mr. T shares three children: a son and two daughters, with his ex-wife Phyllis Clark.