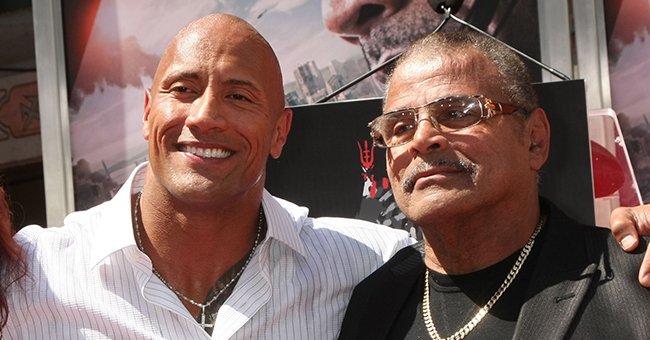 Shutterstock.com
Dwayne Johnson Reveals Why His Late Father Fought His Decision to Become a Wrestler

Dwayne Johnson opened up about the biggest fight he had with his late dad over his wrestling career during a virtual interview with Today.
Dwayne "The Rock" Johnson revealed during an interview with Today that he and his late dad, Rocky "Soul Man" Johnson had a huge fight over his wrestling career.
Johnson shared that his dad had not wanted him to become a pro wrestler and follow in his footsteps. Rocky had started his career in the mid-60s and retired in 1991.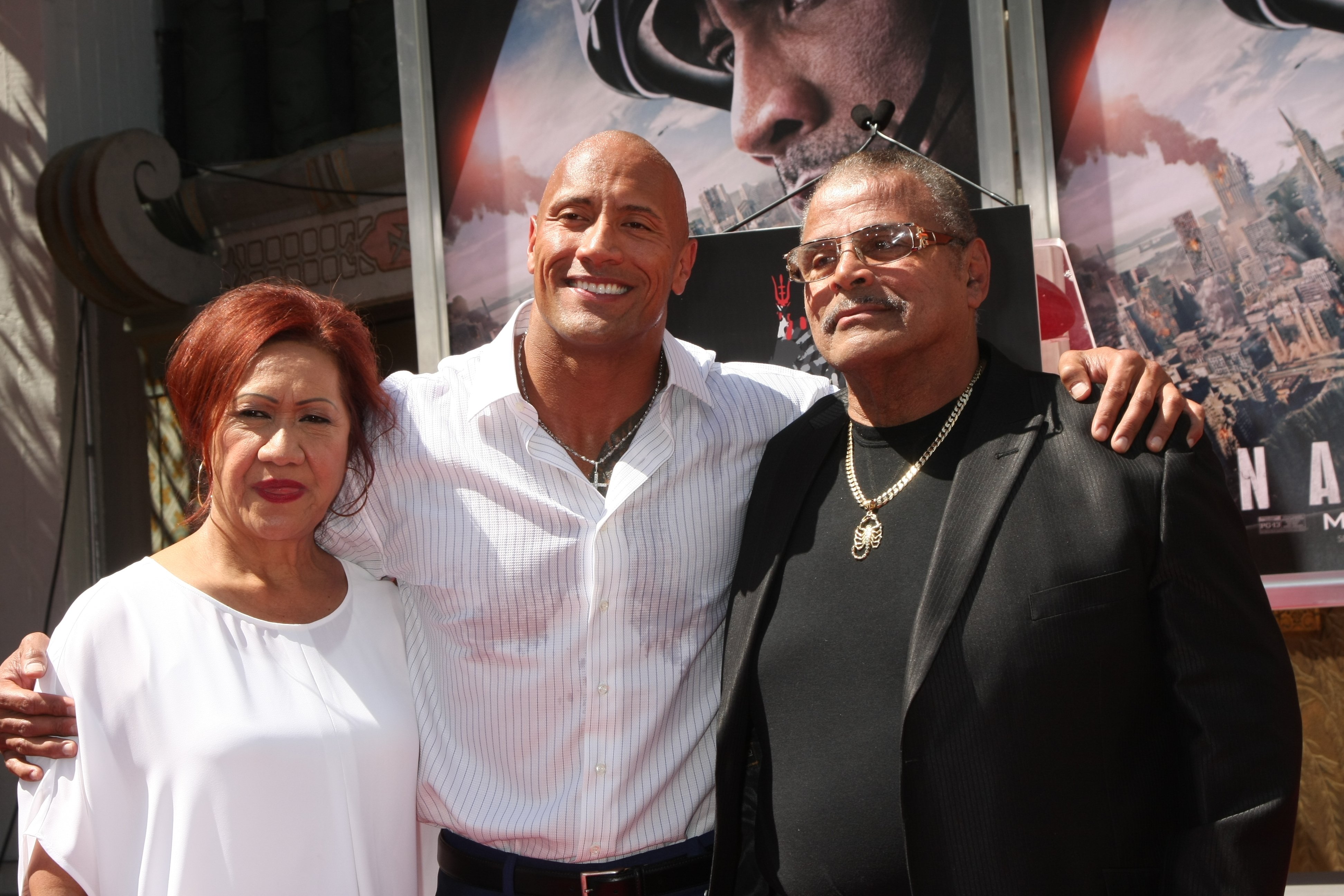 Dwayne Johnson pictured with his mom, Ata Johnson, and dad, Rocky Johnson, at his Hand and Foot Print Ceremony at the TCL Chinese Theater, 2015. California | Photo: Shutterstock
Before Johnson had a bright and shining movie career, he was one of the biggest stars in the WWE, just like his dad. However, Johnson shared that the elder Johnson had wanted more for his son's life.
While talking to Today's Hoda Kotb, Johnson shared that his father had wanted more for him and his life and explained that growing up, the family had lived paycheck to paycheck. He explained:
"We had the biggest fight between a father and a son over this and essentially [...] he said, 'Look around. Look what I have after all these years and I want more for you."
Johnson shared that his mom had stepped in and told his father what was going to happen. His dad then started taking his son to train at the gym.
Rocky died on January 15, 2020. Johnson had shared the news on his Instagram in a lengthy video. He shared that his father had passed suddenly after a heart attack.
He was inducted into the WWE Hall of Fame in 2008 by The Rock and his grandfather.
The movie star and wrestling legend shared his eulogy speech to Instagram. He shared that his father had been a trailblazer as he made an impact on the wrestling industry.
Rocky had been a part of the first all-black tag team champions along with his partner Tony Atlas in a sport which had an overwhelmingly white audience. Johnson highlighted this in his eulogy and said:
"You trail blazed and even harder, you changed people's harsh behaviors toward a man of color. Paving the way for me, my family and generations to come."
Johnson had shared that his father raised him with a tough-love type of attitude, but he is thankful now as an adult with 3 children of his own.
He had two young daughters, Jasmine and Tiana, who he shares with his wife, Lauren Hashian. He had his eldest daughter, Simone, with ex-wife Dani Garcia.
Rocky paved the way for people of color in the pro wrestling world. He was inducted into the WWE Hall of Fame in 2008 by The Rock and his grandfather.
Although Johnson made a name for himself in the wrestling ring, now he is a major movie star. He acted in movies such as "Jumanji" and "The Fast and The Furious" franchise.
Please fill in your e-mail so we can share with you our top stories!