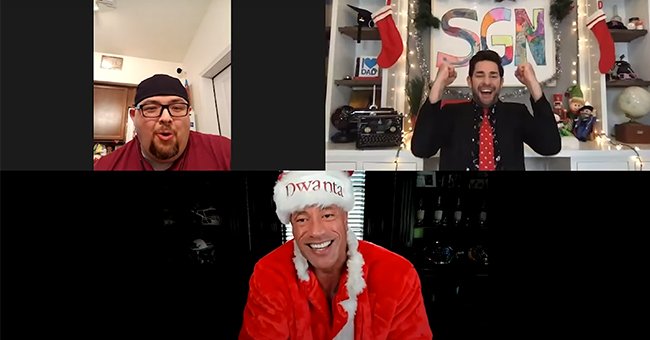 YouTube/SomeGoodNews
Dwayne Johnson Helps Out Widowed Father, Buys Christmas Gifts for His Children

Dwayne Johnson helped put a smile on the face of a widowed father by buying Christmas gifts for his two children under the hilarious pseudonym "Dwanta Clause."
Ahead of Christmas Day, actor Dwayne Johnson has taken it upon himself to spread the good cheer and make someone happy by channeling his inner Santa Clause to come up with a blissful character called "Dwanta Clause."
Earlier this week, Johnson lent a helping hand to a widowed father-of-two who was trying to raise money to help achieve his kids' Christmas gift lists as part of actor John Kransinki's YouTube series, "Some Good News."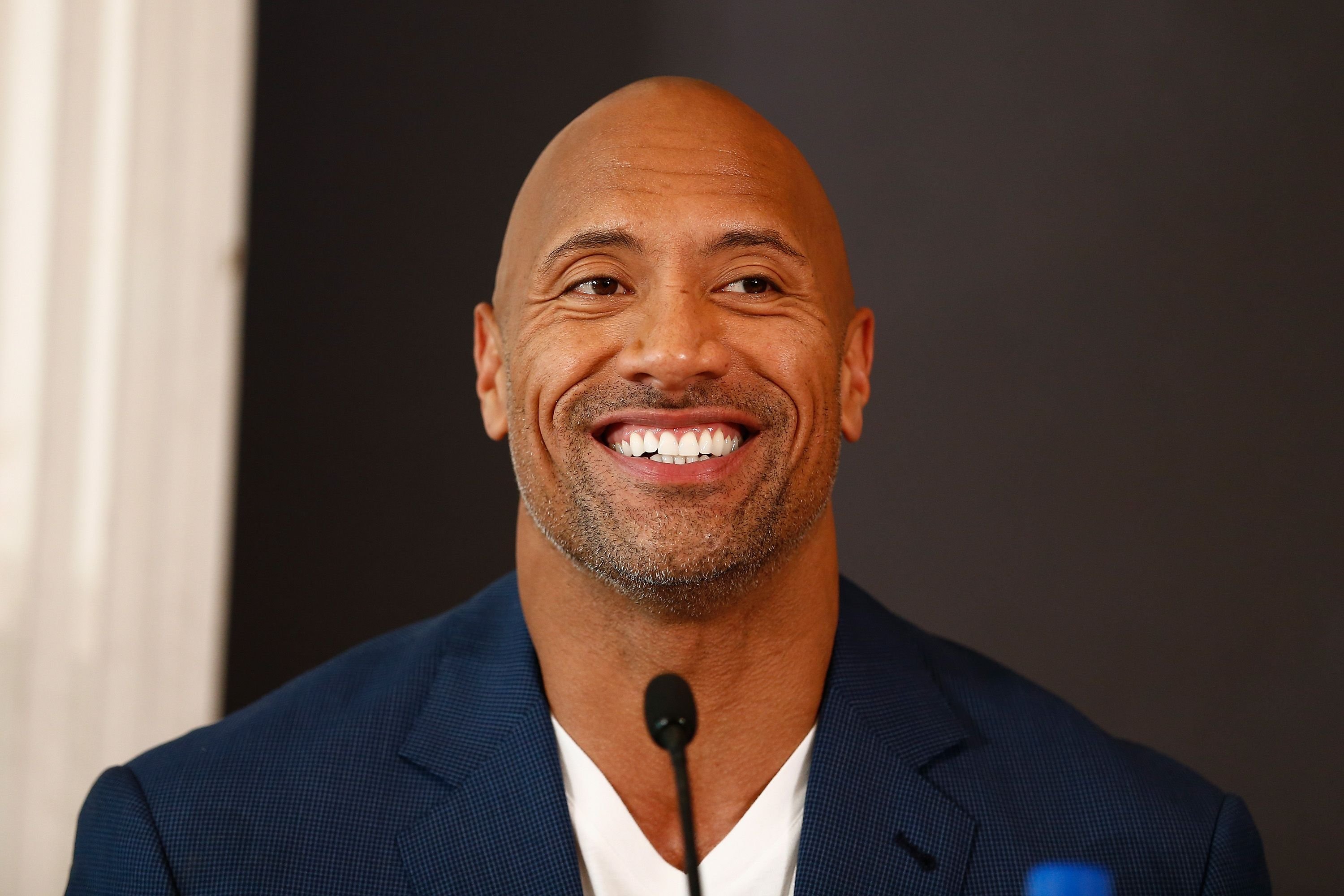 Dwayne Johnson at the press conference of Paramount Pictures 'HERCULES' at Hotel Adlon on August 21, 2014 | Photo: Getty Images
The father in question, Jay Abel, was invited on the show after his touching story got the attention of Krasinski. Abel, who lost his wife three years ago, struggled financially due to the pandemic and chose to sell some of his memorabilia on eBay.
Johnson didn't stop there and invited Abel to DC Universe studios in 2021 for a tour to show him around.
On hearing about it, "The Office" star posed under an alias on eBay to buy all of Abel's items but was banned after the doting dad suspected that Kransinki was a fraud and blocked him for purchasing.
Determined to help Abel make the best of the holiday for his kids, Kransinki employed The Rock's assistance after he noticed that Abel tweeted at the former wrestler to help promote eBay's sale.
Johnson joined the call dressed in a red Santa Clause attire to surprise the amazing father. He asked Abel about his situation, and the widower explained that in a few days he would mark his wife's third death anniversary.
And for the first time in a long time, his children are thinking positively towards Christmas, so he wanted to make it worth it. Johnson praised his resilience and sacrificial nature, admiring Abel for only asking him for a retweet and not anything else.
The actor then told Abel to take all his memorabilia off eBay and told him he would take care of his two children's Christmas gifts. Johnson didn't stop there and invited Abel to DC Universe studios in 2021 for a tour to show him around.
The 48-year-old took his Dwanta Clause nature to the next level and pledged to give his entire script. for his upcoming movie, "Black Adam," to Abel once he was done filming. Johnson concluded his message to Abel, saying:
"You deserve it all, man. [...] You are an inspiration, not only to myself, to Dwanta Claus, but certainly to John, certainly to everybody who hears your story."
This isn't the first time Johnson has made headlines because of his charitable nature. Last month, he surprised sick children at the St. Louis Children's Hospital with custom Xbox Series X consoles.
The consoles were engraved with a sweet message from Johnson and his Brahma Bull Logo. The hospital would also receive Gamers Outreach (GO) Karts to entertain children who can't leave.
Please fill in your e-mail so we can share with you our top stories!