Meet Anya Chalotra the Stunning Young Actress Who Stole the Show as Yennefer on 'The Witcher'
Movie star Anya Chalotra is a millennial actress who is beginning to show her acting range and prowess. In the several projects that she has appeared in, Chalotra has gathered a sizable amount of fans. 
Anya Chalotra, who played Yennefer Vengerberg in "The Witcher," became fans' favorite as her stint on the show unfolded. This came following her years of studying in acting school.
When Chalotra was initially cast on "The Witcher," the news of her appearance caused mixed reactions where many thought she might not perfectly fit in. However, she proved to be quite professional.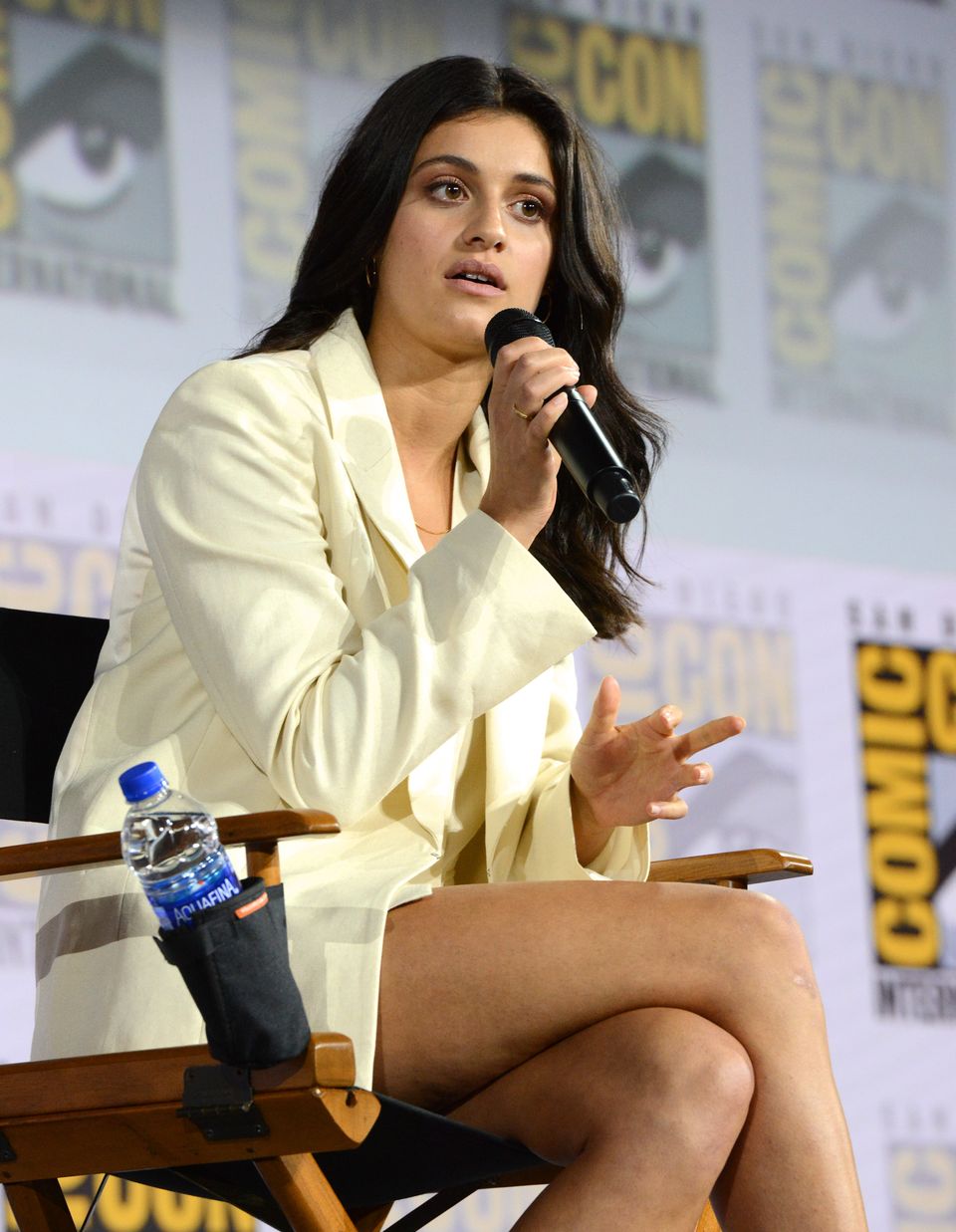 WHO IS ANYA CHALOTRA?
The actress, who was born in 1996, is of British-Indian descent. Chalotra was raised in Lower Penn village in Staffordshire alongside her two siblings. She attended the prestigious St. Dominic's Grammar School in Brewood. 
Right there, in school, Chalotra's exceptional skills were discovered by the head of expressive arts, Carol Molin, and she starred on stage in many of St. Dominic's stage productions.
The "Wanderlust" actress further studied at the London Academy of Music and Dramatic Arts (LAMDA) and the Guildhall School of Music and Drama. Besides her TV career, Chalotra also has experience in theatre productions.
[Chalotra] shared that playing Yennefer did change her life.
INSIDE CHALOTRA'S CAREER
When Chalotra starred in Shakespeare's comedy "Much Ado About Nothing," her teachers at St Dominic's Grammar School were delighted by this, but it was only the beginning of her stardom.
In 2018, it was announced that Chalotra would star on the Netflix series "The Witcher." Many thought she did not have the capabilities of beholding the role regarded as a highly complex role. 
Speaking about this, Chalotra recalled that she received both negative and positive remarks. The reactions had Chalotra shutting her social media pages to focus on the job at hand.
The "The ABC Murders" actress noted that she wanted her character to evolve organically without the interference and the fuss from social media users and movie fans. 
To this effect, she was off Instagram and Twitter for eight months when she filmed "The Witcher." The star said that she was self-critical and needed to be positive. 
The actress has since starred in several film projects and played roles like Lily Marbury in "The ABC Murders" and Toni Collette, a bookish reserved lady who later developed through the plot in "Wanderlust."
For her famed part in "The Witcher," Chalotra played the sorceress Yennefer, and she starred alongside the protagonist, Geralt of Rivia, played by Henry Cavill.
While Geralt traveled around the fictional realm plagued by evil beings who were both human and supernatural, he and Yennefer were joined by a princess feeling her war-ravaged nation.
Imagine being as effortlessly beautiful as Anya Chalotra like ma'am, you are welcome to have all my love for the rest of my life if you so desire

— charlotte (@hum_my_name) August 26, 2020
Yennefer was the most powerful sorceress in the land, and she was never daunted when it comes to getting her way. Chalotra has revealed that this made her intrigued by the role, and she was appreciative of it. 
The 24-year-old actress shared that playing Yennefer did change her life because, through the character, she has been able to express her agitations which she found pretty empowering. 
To be honest, I never thought I would love Anya Chalotra as Yennefer as much as I do. Stunning in every way #TheWitcherNetflix

— Enter The Tainment #RestoreTheSnyderverse (@ForlornHope74) December 20, 2019
BECOMING A FAN FAVORITE
After she channeled her energy as one of the casts of "The Witcher" and delivering her role beyond critic's expectations, Chalotra has now garnered encouraging reviews from her slew of fans.
Twitter users expressed their affection for how she portrayed the role. One person wrote on the platform that they never thought she would be the ideal Yennefer, but they have grown to love her. The fan added that she was a stunning actress. 
I am really enjoying #TheWitcher and Henry Cavill is actually really good. Though the highlight of the series is Anya Chalotra, my god is she talented and stunning.

— AVagabond (@AVagabond_) December 29, 2019
Another fan thought she was a beautiful actress who they really cherished, while an admirer noted that despite other exceptional acts, Chalotra's role was the highlight.