Daily Joke: Woman in a Grocery Store Asks For Each Item to Be Packaged in a Separate Bag
A woman entered a grocery store, purchased every item she inquired about and asked that each item be packed separately. She would go on to make one more inquiry at the last minute but would get a funny answer from the cashier. 
One day, a woman entered a grocery store and asked the cashier about some round green things she saw, and the cashier told her that the items were apples. The woman asked for a kilo and pleaded that each apple be packed in a different bag.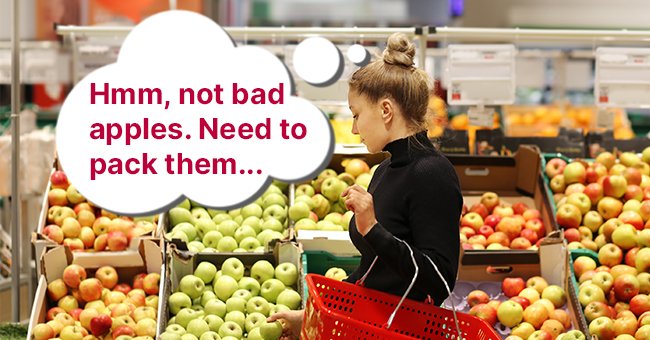 Next, the woman walked up to another shelf and asked about the orange things she was looking at, and the cashier responded that the items were tangerines. Again, the woman asked for a kilo and pleaded that each tangerine be bagged separately.
After that, the woman moved on to the next shelf and inquired about the red items on it. In response, the cashier said they were strawberries and was asked to package the same quantity as he did for the others.  
Slightly furious, the cashier went ahead to pack the strawberries, but while at it, the woman interrupted. She apologized for the inconveniences and requested to know what the black items on the shelf were. The cashier told her they were coffee beans, and they were not for sale.
A GUY TRIES TO GET SOME CAT FOOD
A guy visited the grocery store to buy some cat food, and the lady at the counter asked him if he had a cat, which he replied that he did. Then, the woman asked for the cat, but the man said he had left it at home. Immediately, the lady said:
"You can't buy the cat food. Put it back."
The following day, the guy walked up to the counter to request for dog food. He was asked if he had a dog, and the woman got a positive answer.
Again, she asked where the animal was, but the guy revealed he left it at home. Without hesitation, the woman said, "You can't buy the dog food. Put it back." The man left and returned the next day with a brown paper bag.
Confused, the lady asked what was inside, and the man told her to dip her hand to find out. The woman did as she was asked and noted that it was warm and squishy. However, she was oblivious to what she had touched. Then the guy said:
"You wanna sell me six rolls of toilet paper now?"
Enjoyed this joke? Read another hilarious joke about a man who walks into a pharmacy and wanders up and down the aisles.
Sources:  Upjoke