Will Smith's 2nd Wife Jada Surprised Fans with Shaven Head & Revealed Why She Did It
Multi-hyphenated star and Will Smith's wife, Jada Pinkett Smith, recently shocked fans with a newly shaved head. Read on to find out why the actress and musician decided to change up her pixie hairstyle. 
Jada Pinkett Smith, the talented wife of actor Will Smith, is a star in her own right. She is famous for her memorable roles in popular movies and TV shows, including "The Nutty Professor" and "A Different World."
In addition to acting, Jada has branched off into hosting with her own hit Facebook show, "Red Table Talk." She hosts the series alongside her daughter, Willow Smith, and mother, Adrienne Banfield-Norris.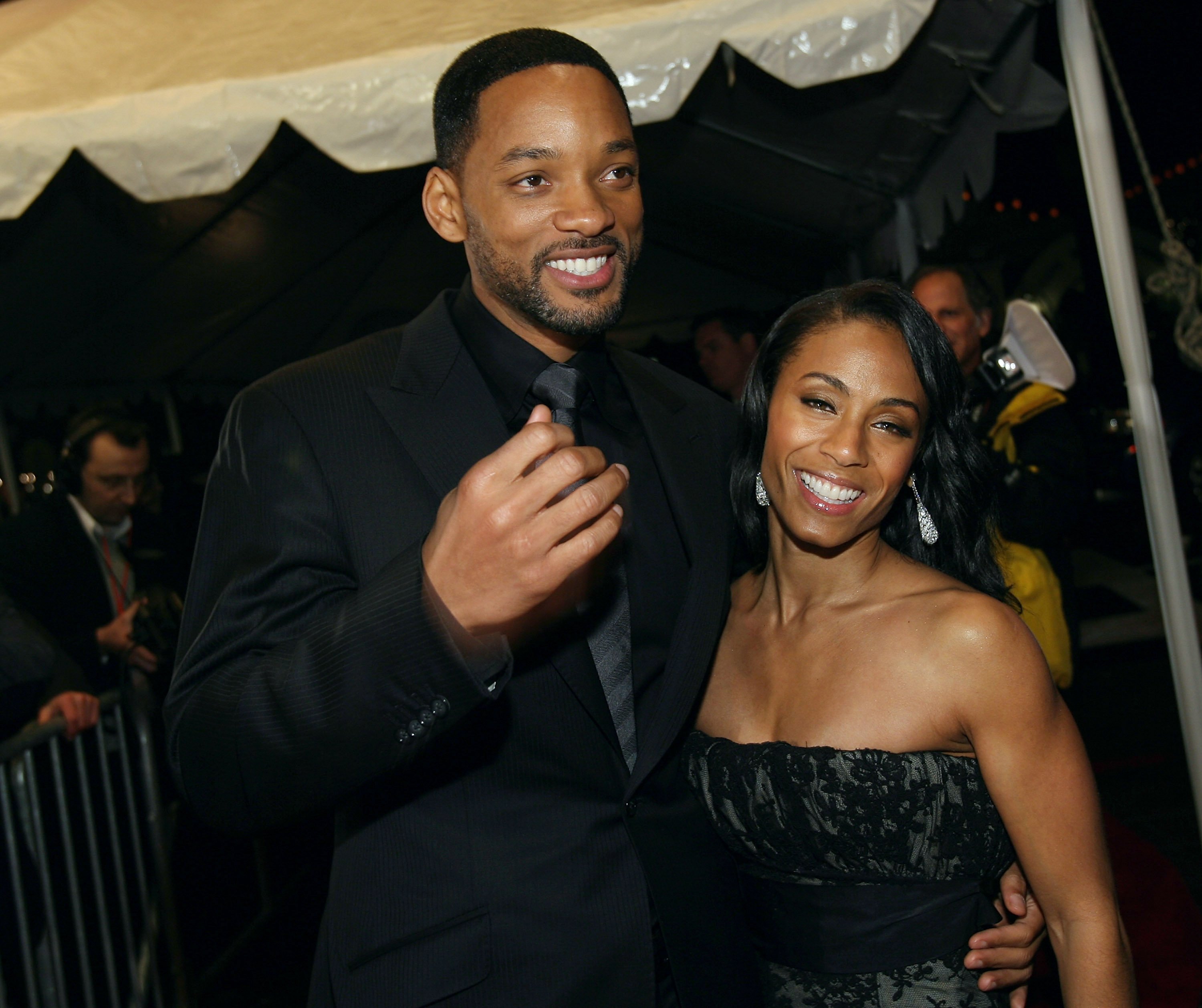 Pinkett Smith has cemented her reputation as a fearless and outspoken voice since starting her Facebook series. As a result, she recently asserted her bold nature by unveiling her recent look on an Instagram post. 
Pinkett Smith's followers were captivated by the photo and commented on the actress's new look. Many celebrities, including Beyoncé's mother, Tina Lawson, also noted some flattering elements about Smith's new buzzcut.
The actress's Instagram post included her daughter, Willow, who also sports a buzzcut hairstyle. Pinkett Smith's caption further reveals that their shaved heads were, in fact, Willow's idea but thankfully, she is a fan.
The actress, who is no stranger to sporting short hairstyles, noted that turning 50 will be "divinely lit" thanks to the new haircut. She also looks unbelievably youthful while rocking the same haircut as her 20-year-old daughter. 
Willow, who is also a fan of shorter hairstyles, posted the sweet image of the duo onto her Instagram page first. This can be read as a move to show support for her mother's new, much shorter hairdo. 
Although it may seem to have come from out of the blue, Pinkett Smith's haircut may result from her battle with alopecia. The actress revealed that she realized that she was losing large chunks of hair, which resulted in her diagnosis in 2018. 
She shared her diagnosis on "Red Table Talk" and expressed how much the experience frightened her. Pinkett Smith even turned to certain haircuts while trying to disguise her alopecia, explaining her recent hairstyles as follows: 
"That's why I cut my hair and continue to cut it." 
Although she was initially hesitant to discuss hair loss in public, she has accepted it and gained a new perspective. Her positive outlook may be another result of her daughter Willow's influence on her. 
In 2012, the then 11-year-old musician shaved her hair while in the middle of her "Whip My Hair" tour. The haircut was one of Willow's acts of rebellion as she did not want to conform to the entertainment industry's standards. 
These complex beauty standards contributed to the way Pinkett Smith handled her diagnosis at first. However, taking a page from her daughter's bravery book was clearly the best way forward for the actress. 
Fortunately, Pinkett Smith only has her and her husband's supportive parenting skills to credit for Willow's courage. As a result, she and her husband get to witness their children grow into adults who can stand up for themselves. 
For example, Willow couldn't help but notice how artists were constantly scrutinized in the industry. As a result, she opened up about how audiences criticized her mother for being part of an all-black female punk band. 
Although seeing your mom receive sexist and racist comments while performing can be traumatic, Willow made it work for her. Instead, she is experimenting with a new rock sound to show other black women that they belong. 
There is no question that Pinkett Smith has positively influenced her daughter as she grows into a young woman. Numerous people have even seen it in practice on "Red Table Talk" and now through their fresh new hairdos.