Ex-Disney Star Raven-Symoné Wows with Slimmer Body in Sweet Clip with Wife Miranda after 30-lb Weight Loss
Raven-Symoné is looking slimmer and happier than ever in a video clip she shared on Instagram. The former Disney star features in an animated video with her wife, Miranda, while looking trimmer noticeably. 
Raven-Symoné has been in the public eye since she was a toddler, so the entire world has watched her grow up. Fans have witnessed her journey from "The Cosby Show" all the way to "Raven's House." 
Over the years, Raven has transformed herself from an adorable child star to a smart and outspoken woman. Although her journey to the present wasn't always smooth sailing, things are looking great for the actress now.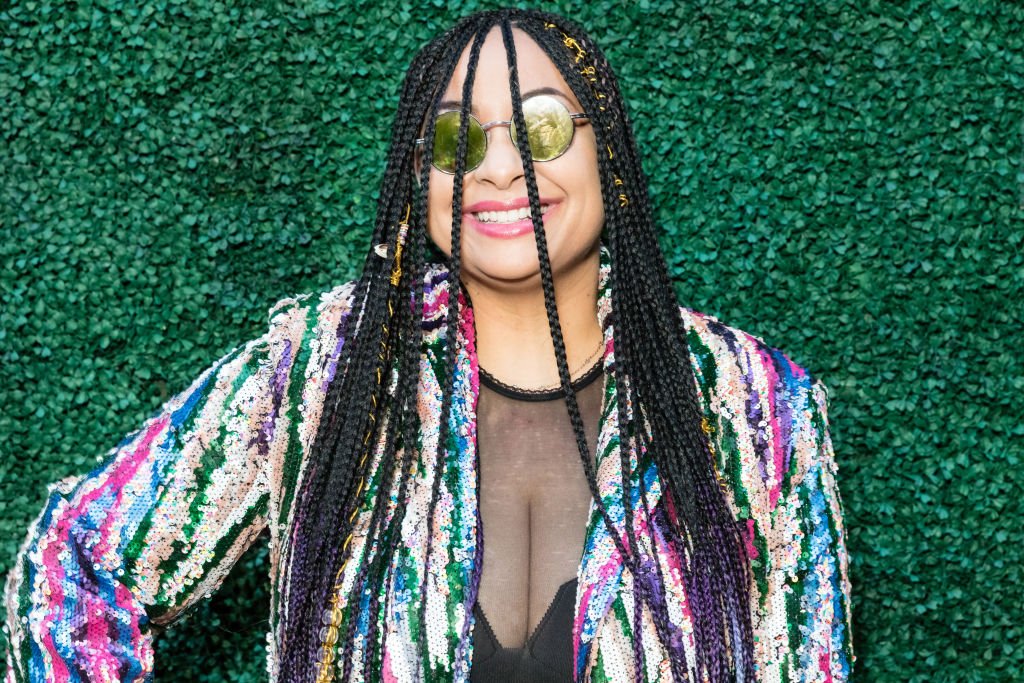 Like many of us, Symoné and her wife have not spent much time socializing over the past few months. As a result, the former "Masked Singer" contestant documented herself and her spouse getting ready for an outing. 
Fans of the star are treated to multiple close-up and full-body clips that show off Symoné's slimmer figure. The 35-year-old's recent 30-pound weight loss is even evident in the way she carries herself in the video. 
Symoné's Instagram video features the two getting their hair and makeup done in preparation to leave the house. According to the video's caption, the pair were getting ready for the "Space Jam: A New Legacy" premiere. 
The two women look beautiful in their full glam and stylish ensembles that are perfectly themed for the Basketball movie. Although both women look amazing, one can't help but notice how slim Symoné looks. 
Symoné recently opened up about her weight loss journey to Good Morning America. She revealed that the three-month transformation was inspired by her desire to live a long and healthy life with her wife. 
When speaking about her weight loss, Symoné is candid about her previous struggles with her body image. The actress shares how being part of the Hollywood machine affected her approach to size for such a long time. 
She reveals that the way she was treated in the entertainment industry when she was larger was damaging emotionally. As a result, she was unable to celebrate a prior 70-pound weight loss in 2011. 
However, things are much different now that she is approaching weight loss as an overall health concern. Symoné's changed ideals and intentions regarding her size have made her goals easier to grasp, as she explains below: 
"I believe that anyone can do it and I believe when you understand why, you have great willpower."
She reveals that her routine consists of minimal exercise, low carb consumption, and fasting for 14 hours. Symoné also has assistance from her spouse this time around, making the journey even smoother. 
Symoné and spouse Miranda Pearman-Maday married in actress Debbie Allen's front yard last summer. The ceremony was an hour-long, and the couple spent their honeymoon cooking, meditating, and painting together at home. 
Although Symoné is now happily married and shares her LGBTQ+ status with pride, that hasn't always been the case. The actress revealed that she wasn't comfortable in her skin until her late 20s. 
She details an experience with someone in her camp giving her pushback as a teen because she looked "too lesbian." According to Symoné, she was wearing jeans, a tank top, and a tie for a tour performance at the time. 
Symoné was closeted well into her adulthood due to the industry pushback she received as a teenager. However, having the ability to let LGBTQ+ children know that they aren't alone inspired her to come out. 
Now Symoné is enjoying a healthy and loving life with her wife the best way she can, which is on her own terms. Kudos to her for that because all of her hard work and dedication to herself is clearly paying off.