Katie Couric's Fans Amazed by Her Daughter's Breathtaking Wedding Shown in Brand-New Photos
Katie Couric shared snaps from her daughter's wedding with fans, who praised the picture-perfect event. One person even called the bride the prettiest one she has ever seen.
Katie Couric's reputation is usually as a world-class journalist or as the guest host of the hit show "Jeopardy!" However, over the weekend, she was just a mother witnessing the marriage of her daughter Ellie Monahan.
Before their marriage, Ellie and her husband Mark Dobrosky had been engaged for more than two years. Their wedding had an abundance of beauty, which the photos shared by Couric amply demonstrates.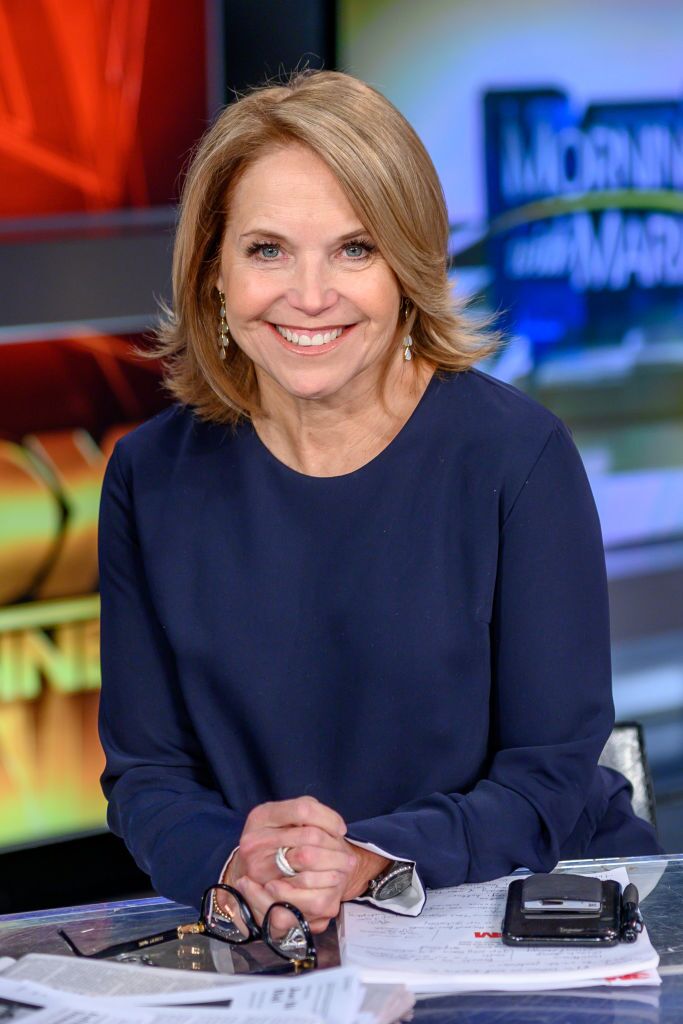 FANS' REACTIONS TO THE PICS
Couric posted Ellie's wedding portrait on Instagram. She was gorgeous, and her wedding gown was a perfect match for her. In the comments section, one amused fan commented:
"Dress, flowers, everything was absolutely exquisite."
The proud mother shared additional pictures from the wedding day, and she expressed how glad she was. There was one fan whose jaw dropped when she saw how beautiful Ellie's wedding was.
Another fan, besotted by the beauty of the bride, said the flowers were breathtaking. Some people have noticed the similarities between Couric and Ellie, and they have commented on how they are both gorgeous.
According to Couric, the weather was great, to which she attributed her late husband Jay Monahan.
THE COUPLE'S LOVE STORY
Themed parties have played a central role in Ellie and Dobrosky's relationship from the onset. The couple first met in 2010 while she was a freshman at Yale, and he was a sophomore.
Originally, Ellie and Dobrosky's wedding was set for July 4, 2020, at the Cedar Lakes Estate. But Ellie recognized the danger and decided to postpone the event due to the COVID-19 pandemic in April last year.
Fortunately, Cedar Lakes Estate had a spot at the beginning of July 2021, so they took advantage of it and locked that date in. She was suggested to Amanda Savory of Amanda Savory Events by her venue.
FINDING THE PERFECT GOWN
Ellie, her mom, and her sister Carrie Monahan went to bridal salons during months before the wedding to find the perfect dress. Putting on the Josephine gown at Monique Lhuillier, Ellie said it felt like the right choice.
A sweetheart neckline and off-the-shoulder straps were the original features of the dress. However, Ellie did a custom bodice with a straight neckline and no straps in consultation with Monique Lhuillier.

THE BIG DAY
Ellie and Dobrosky exchanged vows atop a mountain. According to Couric, the weather was great, to which she attributed her late husband Jay Monahan, who died in 1998 after a battle with colon cancer.
The television journalist, who tied the knot with John Molner in 2014, shared that Ellie had paid homage to her father by walking down the aisle to "Ashokan Farewell," a song that Jay loved.

In February 2019, Couric, the founder of Katie Couric Media, a multimedia news and production company, revealed that Dobrosky had proposed to her daughter using the ring she had received from Jay.
In the years after her husband's death, Couric devoted much of her time to cancer research and education. She also served as a spokeswoman for colon cancer awareness.