Bow Wow's Mother and Daughter Show Their Unparalleled Likeness Posing in New Video Together
Bow Wow's mother Teresa Caldwell looked all shades gorgeous in a recent video she shared on Instagram that showed her twinning with her lookalike granddaughter, Shai Moss. 
Most grandparents enjoy spending time with their grandkids and showing love to them in every way they can. Bow Wow's mother, Teresa Caldwell, is one such grandparent. 
The entrepreneur shares a close bond with her granddaughter Shai Moss and showed the extent of their relationship in a video she posted on Instagram on Wednesday.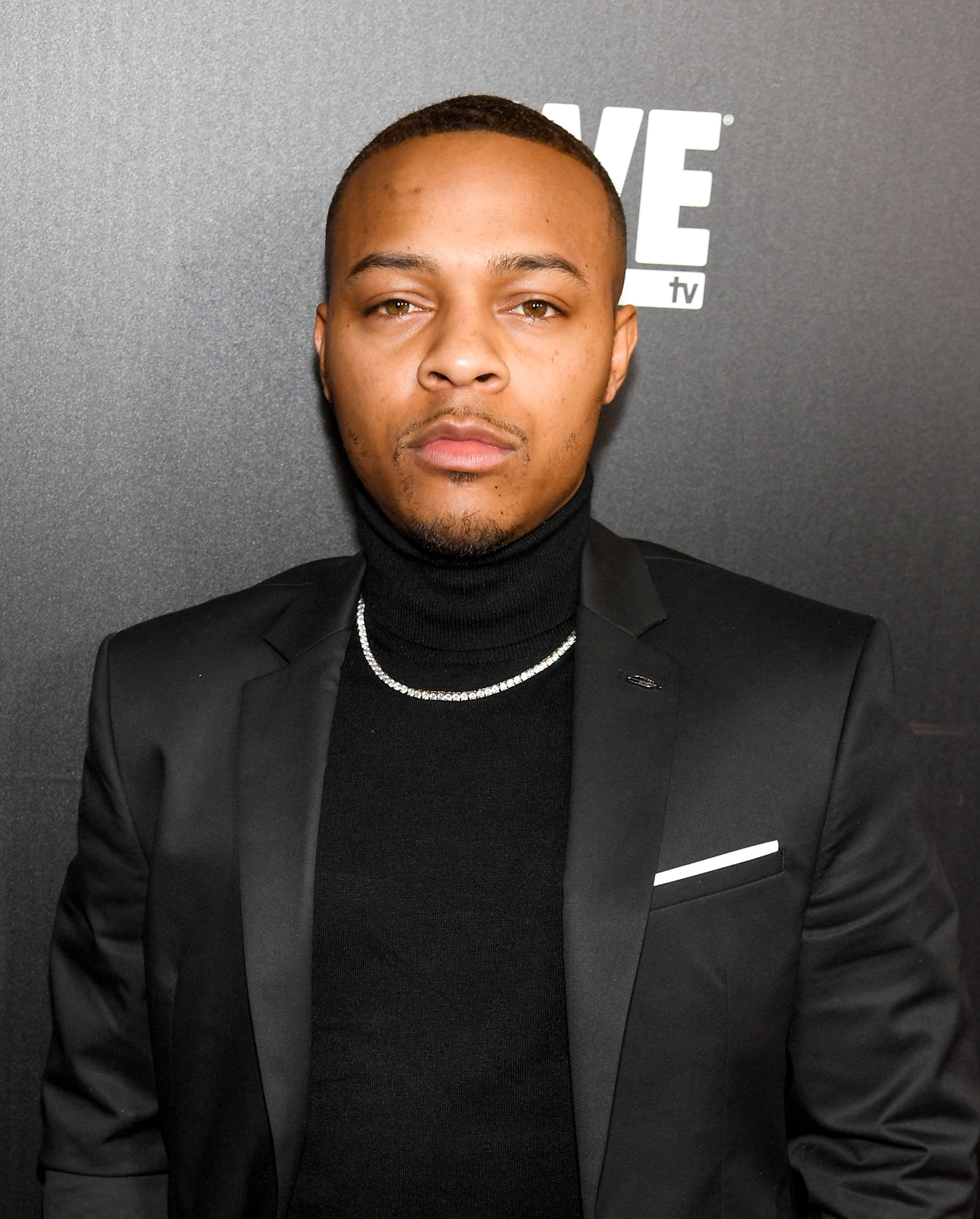 The video showed Caldwell and Shai being goofy as they made duck lips and hand signs. The grandmother-granddaughter duo also showed off their striking resemblances as they brought their heads together in the video. 
Shai wore a black-and-white sleeveless sweater and denim pants. She also rocked an afro hairdo and looked gorgeous in the video. Meanwhile, her lookalike grandmom rocked short blonde hair and wore a purple jacket over a printed T-shirt. 
In the post's caption, Caldwell wrote that she was creating memories with her granddaughter. She also mentioned Shai's mom, Joie Chavis, in the caption by writing, "@joiechavis, it's time for her to come back🤪." She further said that her grandchildren bring her so much joy. 
The proud and loving grandma looked so youthful in the clip that anyone without an idea of who she is would have mistaken her for Shai's mother. 
Caldwell also shares a close bond with her famous son, Bow Wow, who once revealed that he still lived with his mom and explained why he did so. 
While reacting to why he stayed with his mom in the 8-bedroom Atlanta mansion he once shared with his ex-fiancée Erica Mena, Bow Wow told People that the house was too big. He wanted to ensure his mother is comfortable forever. 
It also seems Bow Wow and Sky have an estranged relationship as she called him out in an audio clip Onsite shared on Instagram.
He also said that an advantage of staying under the same roof with his mother is that he did not have to get into his car and drive anywhere to see her but just needed to go upstairs and say hi to her. 
Bow Wow showed his love for his mother once more on Mother's Day in 2020 when he gifted her a white 2020 BMW 8 Series 840i worth $100,000. 
After receiving the lavish gift, Caldwell offered a priceless reaction by expressing love for her new ride. She also said she loved the interior and credited her son for doing his thing. 
Meanwhile, Shai is following in her famous father's footsteps. The 10-year-old is taking over social media with her multiple Instagram and TikTok posts. 
Besides being a social media sensation, Shai is also a budding actress and landed her first major acting gig in January, a feat her dad was most proud of and duly congratulated her for.
In September 2020, Page Six reported that Bow Wow welcomed a baby boy with model Olivia Sky. the rapper confirmed his son's birth by posting a picture on Twitter of the adorable baby sleeping. He captioned the post, "Man you gone take all the girls🤴.[sic]"
Bow Wow initially stayed silent about his son's birth for several weeks before his Twitter post. He also rapped about his baby son in the lyrics of his song "D.W.M.O.D (Dealing with My Own Demons)." In the lyrics, he suggested he initially had doubts that Sky's son was his. 
Man you gone take all the girls. 🤴 pic.twitter.com/tOjqoxQFyu

— Bow Wow (@smoss) September 24, 2020
It also seems Bow Wow and Sky have an estranged relationship as she called him out in an audio clip Onsite shared on Instagram. In the clip, the model claimed the rapper made co-parenting and being a single mom difficult. 
Hopefully, the estranged couple gets to settle their differences and have a great co-parenting relationship for the sake of their cute son.