Camille Winbush AKA Nessa from 'The Bernie Mac Show' Flaunts Voluptuous Legs in Turtleneck & Glasses for Fashion Shoot
Camille Winbush recently stunned her fans on social media when she took to social media with a photo that showcased her shapely legs — make her acquaintance. 
Camille Winbush burst out onto the acting scene at a very young age, and she just never left! She has given her fans great performances that have won her place among the stars of Hollywood, and they feel an almost parental bond with the melanin beauty, having watched her grow up on the screen. 
It is probably one of the reasons she nearly breaks the internet each time she does something unique. An example is when she recently took to her Instagram page with a picture of herself dressed in a short outfit showcasing her shapely legs.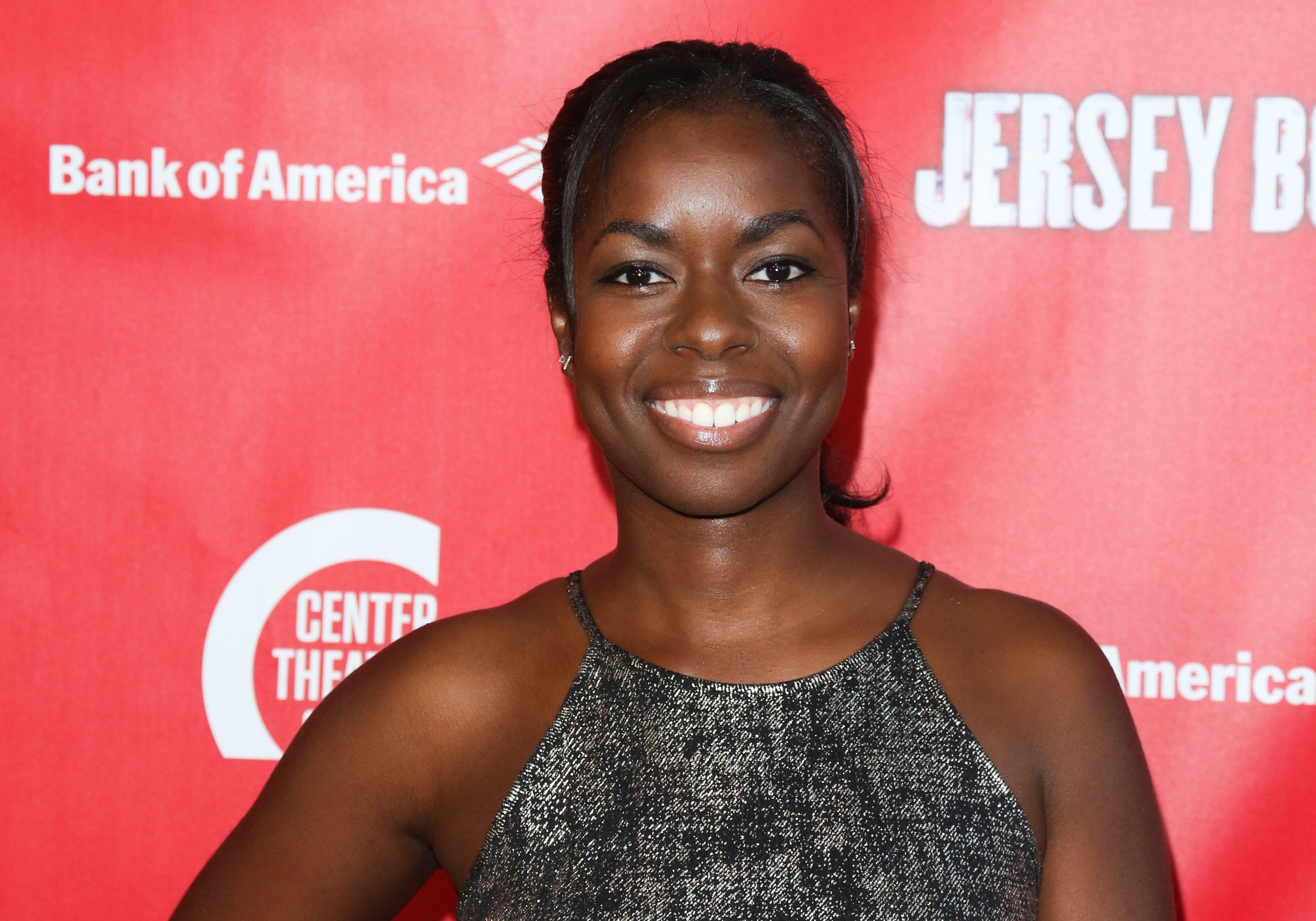 The talented actress was seated on a lush fur carpet with her back against a grey painted wall in the shot. The top she wore was long-sleeved and stylishly designed, and the color tones used in the design complemented her chocolate-colored skin. 
Winbush had her hair styled in a straight shoulder-length bob that parted down the middle for the shoot. She had a nerdy thing going on with the cute black-framed spectacle she had on.
She added just a hint of danger with perfectly applied red lipstick. One hand resting tentatively against her throat drew attention to her well-rounded jawline, an ode to her perfection. 
Her fans loved the shot, and they said as much in the comment section; one enamored fan declared that he would very much prefer to wake up to her while another gushed over her body, describing it as "beautifully well made." 
SOME DETAILS THAT STAND OUT ABOUT HER 
Camille Simone Winbush was born on February 9, 1990, in Culver City, California, USA. She is an actress who is perhaps most famously known for her role on "The Bernie Mac Show" (2001). 
She is regarded as a phenomenal actress for having won three NAACP image awards for best-supporting actress and one Young Artist award. 
Despite getting an early start at acting, Winbush enjoyed a normal childhood. She once revealed in 2014 that one time she went to a summer camp, and nobody knew who she was, neither did they make any attempt to know, which made her feel alone. 
Back then, she may not have known that making friends with strangers is a two-way affair that must be triggered by one of the parties. Not that she needs to make such introductions anymore now that her name is a popular one in the acting industry.
ESCAPING THE CHILD STAR CURSE
As earlier stated, Winbush has been acting since she was a mere child, so her most devoted fans have watched her grow into the beautiful woman she is now.
She did not go further into who the men were, leaving her fans to speculate.
Still, to many, she will always be the cute little girl from "The Bernie Mac Show," even though the moves she makes nowadays are nothing a child can get away it. 
A prime example was her decision to open an OnlyFans account; when she announced it, there was an uproar among her fans, some of who were convinced she was about to start selling out her nude pictures for random people on the internet. 
Her announcement came after some other high profile ladies like Cardi B and Bella Thorne also opted to open accounts on the platform.
They did not get as much bad publicity as Winbush did which even though she had stated clearly that her account was an opportunity for her to get personal with her fans via Q&A and that she would do things her way which means "minimal nudity." 
The backlash got so much on Instagram she had to defend herself with a long statement that saw her deny opening the account because of poverty while revealing her desire to live for herself because she is a full-fledged adult. 
HER ROMANTIC AFFILIATIONS 
Winbush has always been a tad too private with her dating life; not much is known about her lovers, but in 2018, she posted a tweet that saw her reveal that she had being in a relationship three different times already. 
This was news to her fans, but the tweet carried a more valuable message about how she had mastered the skill of expressing her expectations in any relationship.
Lack of the skill, according to her, had cost three boyfriends, four jobs, and seven friendships. She did not go further into who the men were, leaving her fans to speculate.
Some may think Nick Denbeigh, a man she was rumored to be dating at some point in her life, is one of the said men, but he denied such rumors in 2009, stating they were simply close friends, and they remain cordial even today. 
Another man she is speculated to have been romantically linked to is Daniel Nguyen. She once referred to him as bae on her social media page, and back then, they seemed to hang out a lot, but nothing definitive could be proven.
The actress hopes she can meet a loving man whom she can lean on sometimes, but until then, she will keep biding her time.