Bindi Irwin Returns to Social Media with Collection of New Favorite Moments with Baby Grace after Month-Long Break
Zoo conservationist Bindi Irwin has made her come-back to social media after her month-long hiatus. The star mom announced her return with a slew of heartwarming pictures of her baby.
Bindi Irwin has returned to social media in grand style, sharing photos of her little daughter, Grace Warrior, and pulling at the heartstrings of her large fanbase. 
The mom-of-one earlier took a break from the social media spectrum as she cited reasons related to enjoying more bonding moments with her family. Her return was shared on Instagram.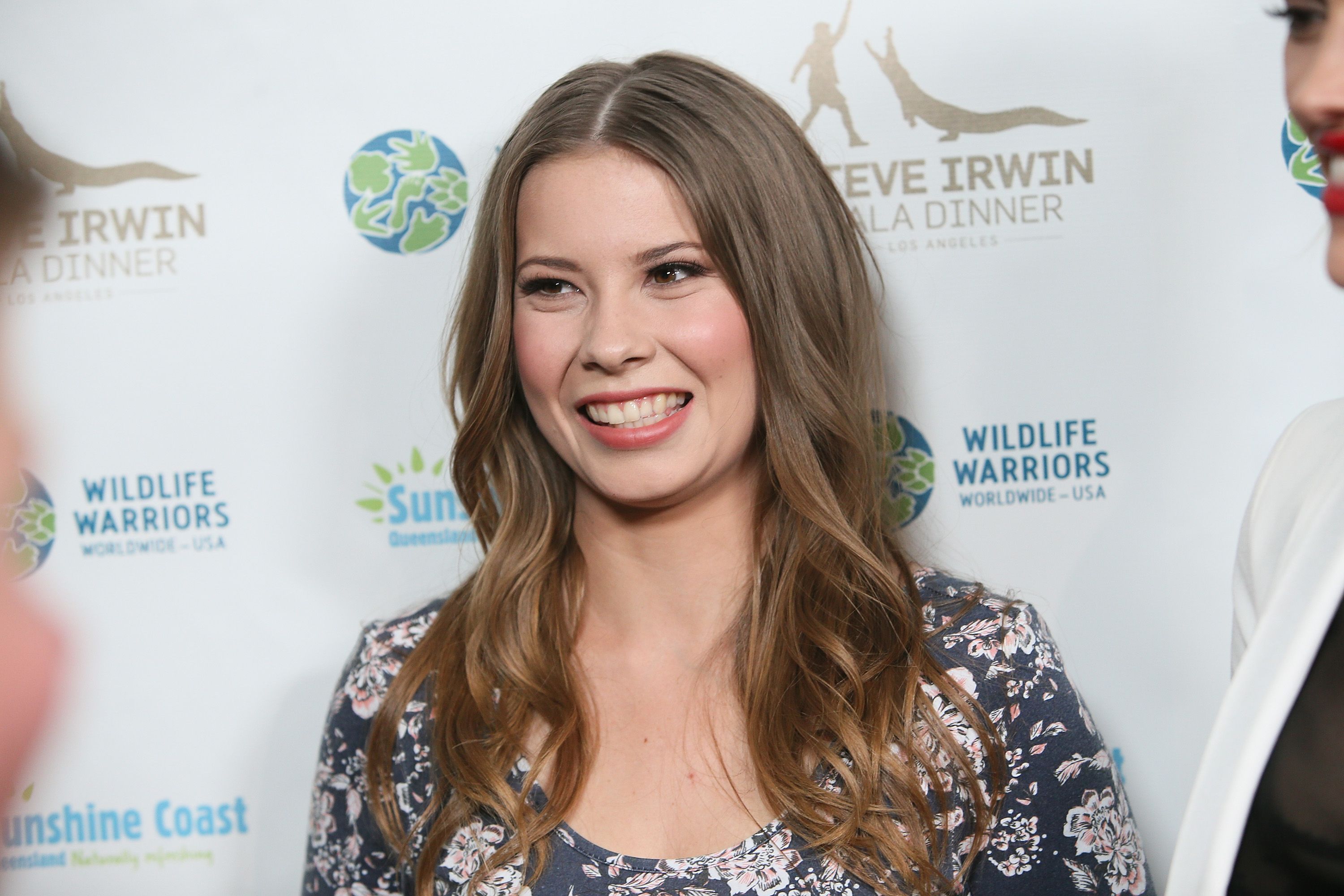 BABY GRACE GRACED MOMMY'S MEDIA PAGE
Bindi returned to Instagram with several pictures showing fans how she and her daughter have been enjoying more bonding moments. The snaps also included her husband, Chandler Powell. 
In the first snapshot, the young family cuddled up with Baby Grace looking pretty in a sky blue onesie with flamingo prints. Her hair was styled with a white headband that bore a large bow.
The following slide was a mother-daughter post where Bindi hugged her baby close as she placed her face close to Grace's little head. In another photo, the two seemed to have been taking a walk while Grace nestled in a chest sling. Bindi captioned:
"Grace Warrior. A collection of my favorite moments this month. Our beautiful angel has started giggling all the time and absolutely loves nature walks…."
The doting mom continued her caption, relaying that her baby would soon be four months old. In most of the photos, Bindi displayed her baby's beauty and charms. 
CHANDLER'S RECENT POST
After his wife announced her brief exit from social media, Chandler took over sharing lovely family photos full time. He showed off Grace's growth progression in his media shares.
In one of his recent posts, the star dad showed a warm family time where he and Bindi took turns posing for selfies with their little girl. The last slide showed a daintily dressed Grace rocking a Kolal-patterned onesie and a pink beanie.
He also displayed how the toddler was getting acquainted with the zoo animals. One of the posts had her enjoying the company of a tiny joey. In the photo, Bindi crouched with Grace on her lap while the joey moved close and touched the baby girl. 
Chandler had also updated his media by informing fans that a new bird exhibit has been opened in the zoo and named after Grace. In addition, he attached a family photo to the post.
The image showed him, Bindi, her mom, Terri Irwin, and brother Robert Irwin all posing as they fawned over Grace. Then, he added some information about the Grace's Bord Garden that there were over 180 bird species for visitors to experience. 
BINDI LEAVES SOCIAL MEDIA
A day after Father's Day, Bindi shared a lengthy post on Instagram informing her followers that she would be taking a month's break from social networks. She relayed that her reason had to do with spending quality time with her family.
The 22-year-old mentioned that she enjoyed her work in the public eye and also sharing wildlife conservation news with her followers, but she needed to take time off.
The star also alluded to mental health, as she made it known that mental health issues were real. She reached out to fans going through depression and anxiety, letting them know that they should surround themselves with love and positivity. 
On Father's Day, the "Crickey! It's the Irwins" star dedicated the occasion to her dad, Steve Irwin, husband, and father-in-law, Chris Powell. There was little drama after a fan commented that she excluded her grandfather.
Bindi replied, noting that she and her grandpa, Bob Irwin, have had a strained relationship for a while, and they have not been communicating with each other. 
BINDI'S LOVE TIMELINE
Last year, Bindi and Chandler had to change wedding plans due to the novel coronavirus pandemic. However, the couple showed COVID-19 had nothing on their love.
They opted for a small wedding at the Australia Zoo garden, with Bindi's brother and mother in attendance. She and her husband also honored her dad's memory by lighting a candle.   
Bindi and Chandler first became an item back in November 2013, when he visited Australia for a national wakeboarding competition. When he stopped at Bindi Zoo and met her, he was smitten.
During her stint on "DWTS," Chandler was quite helpful, going over to Los Angeles and showing his support. The two dated for over five years, and in 2019, he popped the question. Since then, the couple hasn't looked back on their love.