Bindi Irwin's Family Shares Cuddling Snaps with Infant Grace as They Open 'Grace's Bird Garden'
The Irwin family has launched their new wildlife franchise, Graces Bird Garden, and the announcement includes warm family pictures complete with Baby Grace Warrior.
Bindi Irwin and her loved one have launched Grace's Bird Garden, possibly named after Bindi's baby daughter, Grace Warrior Irwin Powell. The announcement was shared on the Australia Zoo official Instagram page.
The photos attached to the announcement showed the wildlife expert family huddled close with the bay of the house. Bindi held her lovely daughter in her arms, cuddling her close.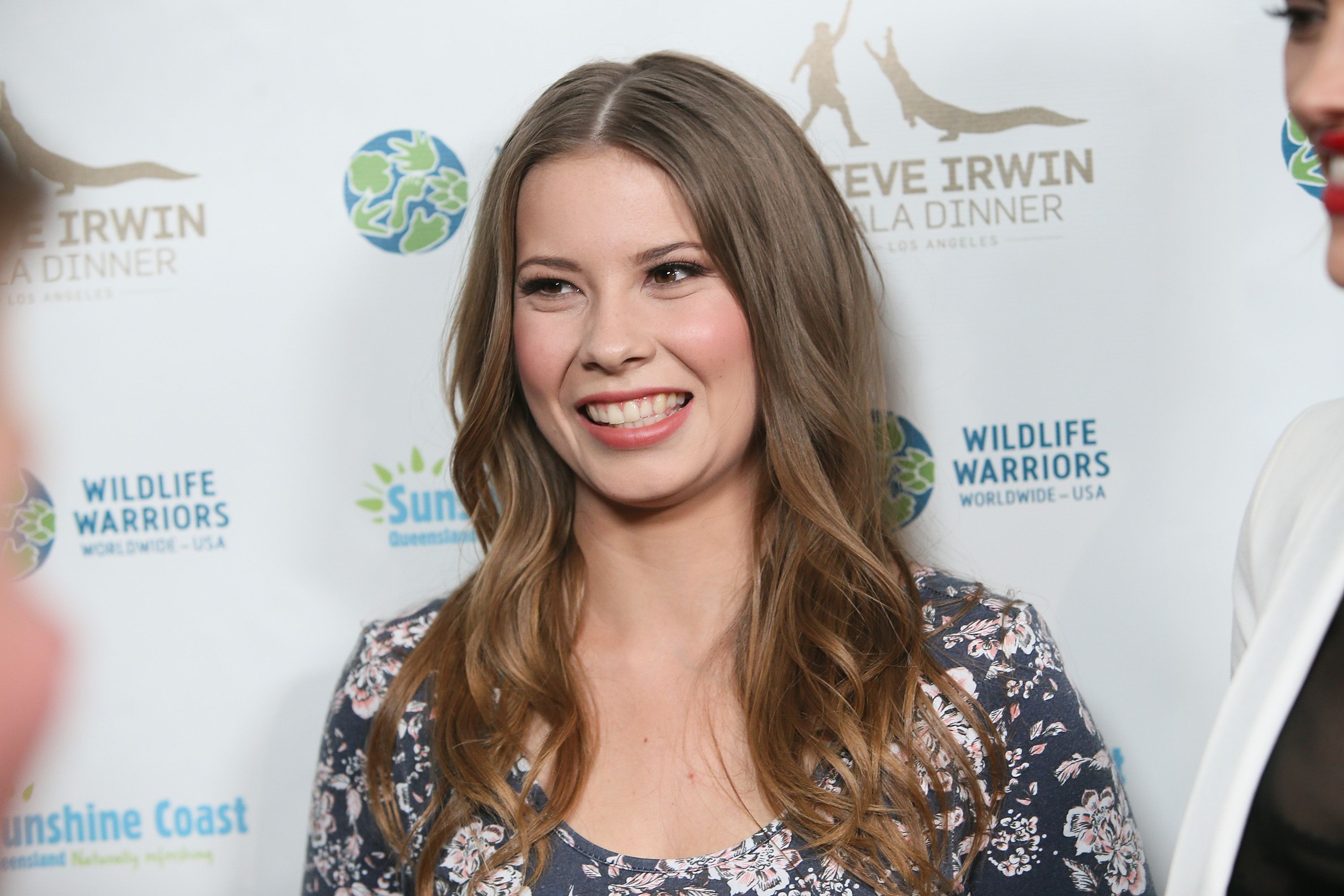 The star mom was flanked by her mom, Terri, brother Robert and spouse, Chandler Powell. The trio had sweet smiles on their faces as they adored little Grace. 
The family members dressed up in Khakis except for Grace, who sported an orange cardigan over a patterned onesie. The following post showed the family sitting closer to the camera. The caption stated:
"Grace's Bord Garden is officially open at #australiazoo. This is such a beautiful, tranquil walk-through bird habitat. You are guaranteed to feel zen…."
The caption also included information about the zoo and the attractive features that included 180 species of birds which would allow for variation as fans visit the garden.
For a while now, Bindi's family has been celebrating new milestones. As of March, the TV personality and her husband became first-time parents.
The 22-year-old wrote sweetly about the trio, penning down how they have impacted her. 
Their baby girl, Grace, arrived on March 25, the day of their anniversary. Bindi took to her Instagram page the next day, where she welcomed her daughter and also celebrated her first marriage anniversary. 
She shared tidbits on Grace's birth and also informed fans of the meaning of her names. Bindi noted that the baby's first name was in honor of her great grandmother and a family member from her spouse's side. 
The baby's middle name, Warrior Irwin, was a tribute to Bindi's late dad, Steve Irwin, who passed on in 2006 after being attacked by a stingray. Chandler also welcomed the infant on social media.
For the star's first father's day, Bindi shared a touching message honoring her husband, father-in-law, and dad. The 22-year-old wrote sweetly about the trio, penning how they have impacted her. 
The couple isn't the only family members thrilled about Grace's birth. Bindi's brother, Robert, has been over the moon about the little girl, noting that he could not wait to teach all he learned in the zoo. 
Robert shared three photos of himself and his niece enjoying time together. The teenager added that he felt honored to tutor her on wildlife preservation. Bindi and Chandler heartily agreed in his comment section.