Carrie Underwood Flaunts Tanned Ripped Abs in Marble Print Two Piece & Fans Cannot Stop Gushing about Her Fit Body
38-year-old singer Carrie Underwood thrilled her fans with a breathtaking photo of her from a fishing trip. Her fans could not stop gushing over her ripped abs and glowing skin.
Carrie Underwood's talent as a singer has never been questioned by her fans and followers, but her vocal prowess is not the only reason why her fans love and adore the 38-year-old.
Underwood's musical career is undoubtedly one of the recent success Hollywood has seen, but her stunning shape and fit looks is another reason why most fans love to flock to her social media page.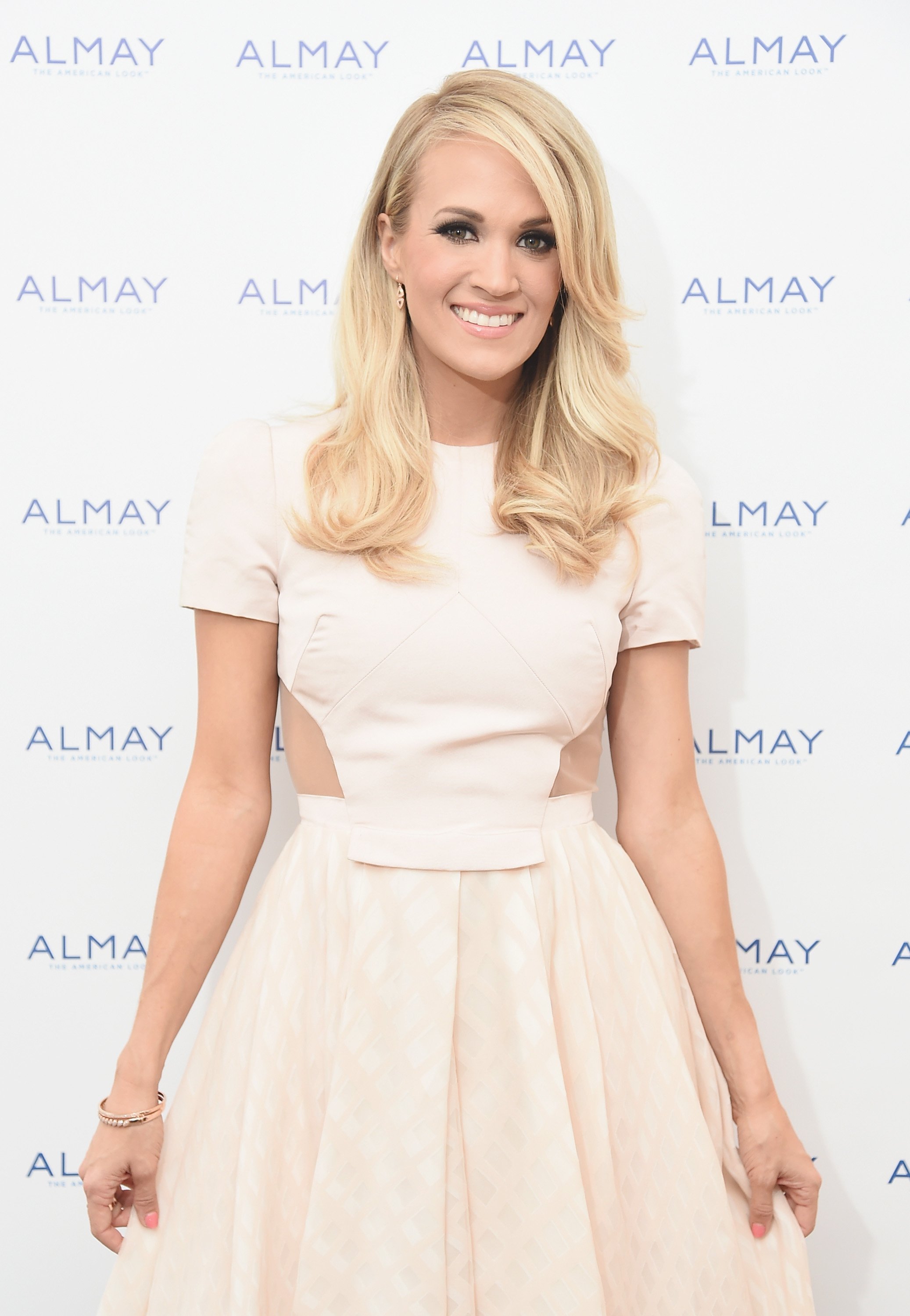 UNDERWOOD STUNS IN NEW SNAP
Recently, the music star thrilled her fans with a stunning picture of her having fun during a fishing trip. In the series of pictures she shared on her Instagram, the smiling singer was pictured holding a freshly caught fish.
The picture gave fans a glimpse of the country singer's abs and her toned skin, and her fans could not help but gush over her stunning physique. Underwood rocked a sporty black and white swimwear in the snaps as she proudly showed off her trophy.
FANS REACT
Shortly after the "My Savior" singer shared the post, thousands of fans flocked to celebrate her successful fishing trip and gush over the ripped body. Praising the singer, one fan gushed,
"I can't see fish, only abs."
One stunned follower remarked that Underwood had the perfect body, while another follower stated that she loved both the singer's abs and swimwear.
Another of the 38-year-old wrote, "I think the picture is more about her abs and not the fish." another fan who was impressed by what she saw quizzed the singer about her abs routine.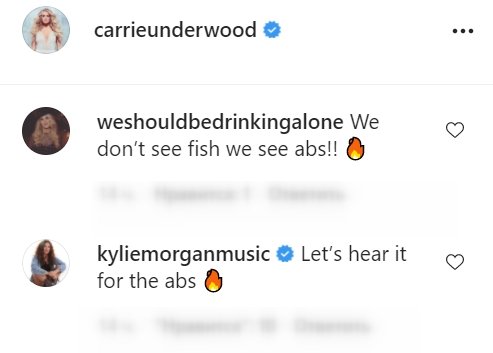 A FITNESS ENTHUSIAST
This would not be the first time Underwood leaves her fans speechless with sweet pictures that flaunts her incredible shape. The popular vocalist is a well-known fitness enthusiast amongst her fans.
Last month, Underwood impressed her fans with her first summer picture of the year, where she showed off her killer body. The "Before He Cheats" country superstar shared a photo that showed her looking stunning, posing in her closet in a stylish black-and-white two-piece swimsuit.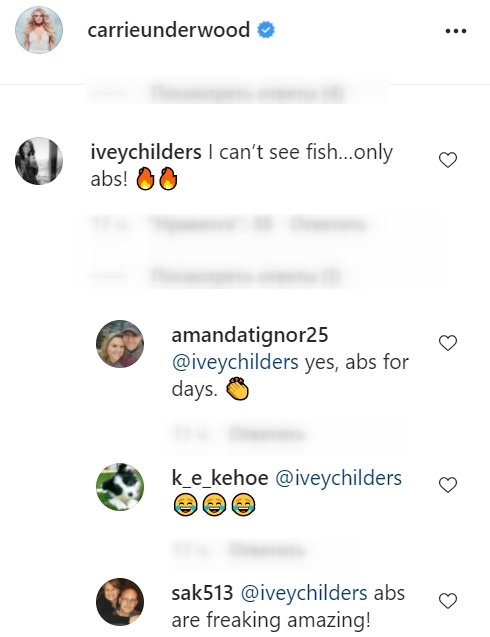 The "American Idol" alum previously revealed that she loves to look fit and often makes time to exercise despite her busy schedule as a singer and a mother of two.
The 38-year-old credits her workout for her youthful and ripped body. According to Underwood, fitness for her is all about achieving goals. In addition, staying fit for the mother of two helps her manage stress.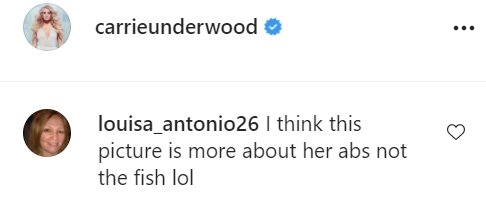 Physical exercise makes everything else possible for the country star. Exercise also helps lift Underwood's mood, and she considers it as part of her daily self-care routine.
The stunning musician also has a healthy diet to ensure she stays trimmed. Although she considers herself a basic vegan, her meals include tofu, egg-white scrambles, green smoothies, and plenty of veggies.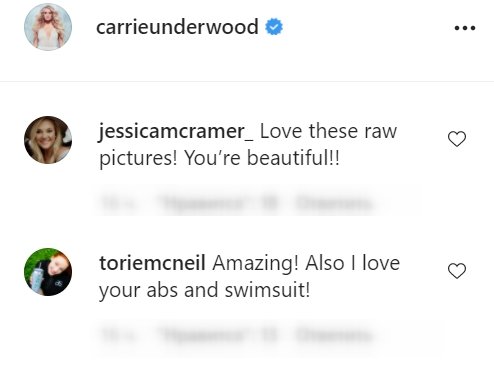 Despite being a fitness enthusiast, Underwood loves to indulge herself in some cravings from time to time. According to the singer, sometimes she treats herself to a bottle of wine or chocolate.
Underwood's fitness was not always what it is today. The singer reportedly recalled a period of starvation after reading a post that described her as fat. Afterward, the 38-year-old became cautious of her calorie intake.
A MOTHER OF TWO
Being a top singer, Underwood has a lot on her plate, from music shows to business deals, but nothing supersedes her passion for her family. The stunning singer shares her sons Isaiah and Jacob with her longtime husband, Mike Fisher.
The couple tied the knot in 2010 and welcomed their first child in 2015. In 2019, their second son, Jacob, joined the family. Before they became a family of four, Underwood and Fisher suffered three heartbreaking miscarriages, but the duo is glad to have their little ones surround them now.