Mike Bivins' Wife Teasha Slays in a Cheetah-Print Outfit & He Praises Her Beauty in Comment
Mike Bivins cannot resist posting a comment praising his wife's beauty in a recent Instagram post. In the picture, Teasha looks glamorous in a cheetah print top and designer sunglasses. 
They say behind every successful man is a great woman, and that phrase might be true for Mike Bivins. His wife, Teasha Bivins, is regularly spotted beside the hip-hop and R&B singer-turned entrepreneur. 
According to her bio, Teasha is a broker for ​​Coldwell Banker Bivins Realty, a family-owned real estate company. Could she be the secret weapon behind Mike Bivins' successful entrepreneurship journey? 
Teasha and Mike Bivins have been together for fourteen years but still keep things flirtatious on Instagram. Teasha recently posted a selfie in which she wears a plunging cheetah print top and sunglasses. 
Her husband could not resist commenting on his gorgeous wife's picture, letting everyone see his affection for her. Bivins' reaction is even sweeter, considering they've been together for over a decade.

In addition to their fourteen-year-long relationship, Bivins and Teasha also have four children. The four girls, Savannah, Shilah, Starlah, and Sanaah, continually make their parents proud in their own little ways. 
Recently, their eldest daughter Savannah attended her 8th grade formal, a milestone her mom was eager to share. Their second-born, Shilah, was recently inducted into the national junior honor society, another milestone celebrated on Instagram. 
Both Bivins and his wife show a great amount of pride in raising their daughters proactively. The former New Edition member once opened up about fatherhood and what type of dad he wants to be to his girls. 
Bivins revealed his personal experience with his father, who did not live with him and his sister. He recalled spending scheduled amounts of time with his father, which kept them from developing a close bond. 
Bivins explained that his experience taught him the difference between a father and a daddy. He reveals that a father is what he experienced from his dad, whereas a daddy is what he says his children will experience: 
"...I was gonna make time to raise them and help them understand who they are and not who I wanted them to be."
Bivins is an involved dad who even gave his daughters the endearing nickname 'Lil Supremes.' His unwavering involvement in his daughter's lives may be a direct result of his busy childhood. 
Bivins famously formed part of the R&B singing group, New Edition, as early as his preteen years. Other group members included Bobby Brown, Ricky Bell, Ronnie DeVoe, Johnny Gill, and Ralph Tresvant. 
New Edition was a breakout act that made an unforgettable impression with their hit "Candy Girl." The song was so successful that it was ahead of Michael Jackson's "Beat It" on the Hot Black Singles chart in 1983.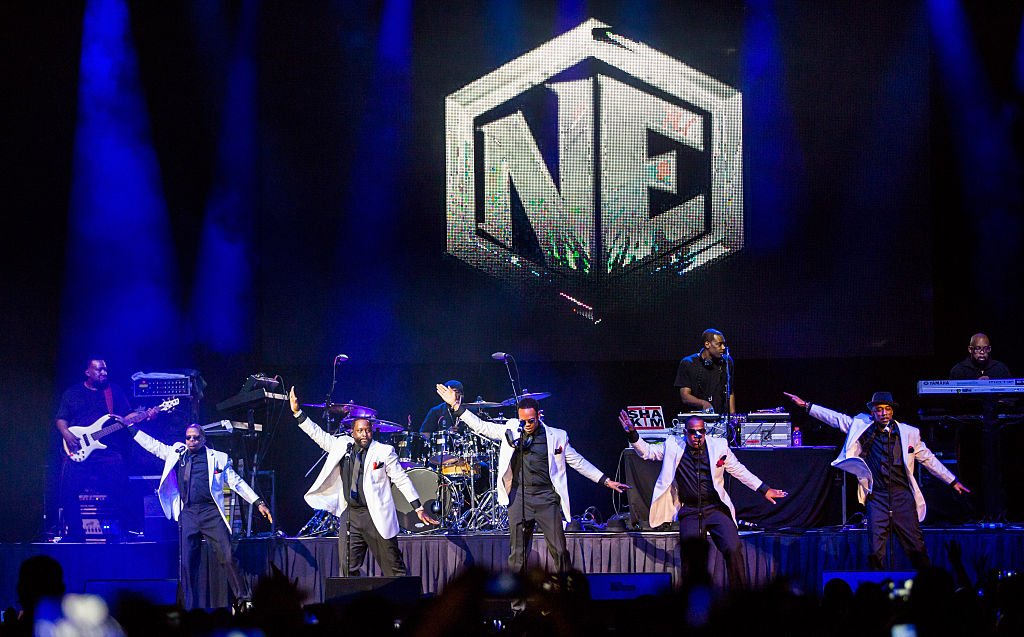 The group toured off the success of "Candy Girl" for years, but each boy only came home with a $1.87 cheque. Thankfully, the boys had their mothers to help them negotiate a new record label deal with new management. 
Later, Ricky Bell, Ronnie DeVoe, and Bivins formed their hip-hop and R&B group Bell Biv DeVoe. BBD saw immense success with their new sound that was more raunchy and edgy than their New Edition days. 
All three men in BBD have since found lucrative success as entrepreneurs in the entertainment industry and beyond. However, the group is still active and performing, keeping the trio's calendars booked and busy. 
Thankfully, Bivins does not have to worry about anything while he is on tour since his wife holds down their realty company. She has also
tagged
along with him in the past, keeping their family unit united.