Home Renovation Leads to Unexpected Discovery under a Family's Porch
When a man embarked on a busy day of renovating the stairs at the back of his home, he did not expect to find hundreds of bowling balls hidden underneath the ground—but he did! 
A man in Norton Shores found more than 158 bowling balls under his home at the start of July. He and his wife are the second owners of the home they currently live in with their three kids. 
The 33-year-old David Olson initially thought the balls might be toxic from all of the years spent underground. Worried for himself and his family, he contacted a bowling products company who fortunately confirmed that they were safe.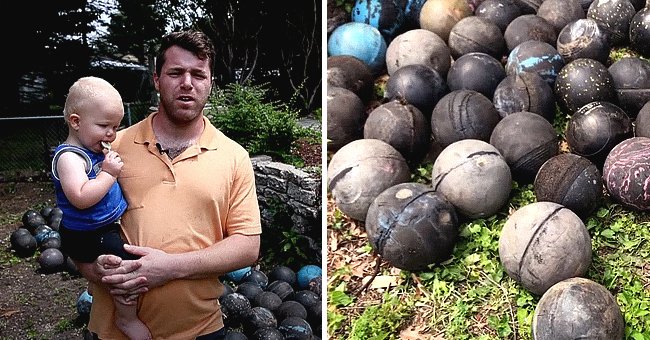 MANY MORE BALLS 
The balls were allegedly produced around the 1950s and caused Olson a lot of extra time and effort. He consequently started a GoFundMe page to assist him with the costs of his new deck. 
He said:
"There's definitely more [balls] but at this point in the area I need to work, I've dug down about 2 feet lower than when I found my last ball."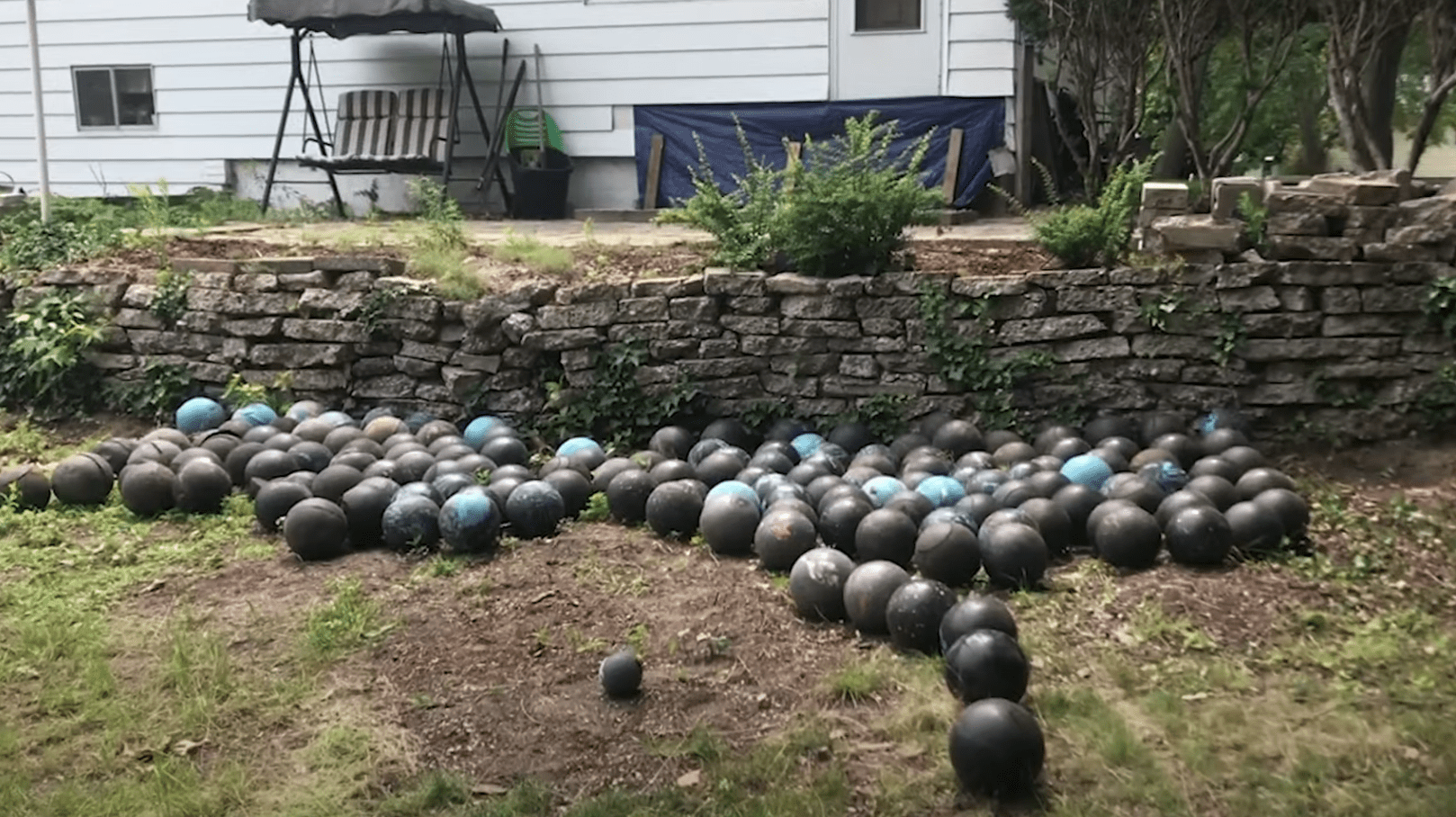 REPURPOSING THE BALLS 
Sadly this discovery could not fulfill a bowler's dream because many of the balls were damaged. However, some of the balls were donated to a local church, and Olson also decided to use them. 
The balls that originally came from a Brunswick bowling ball plant in Muskegon will be utilized in Olson's garden. He said that he would repurpose them for creative garden edging, landscaping, and potential outdoor sculptures.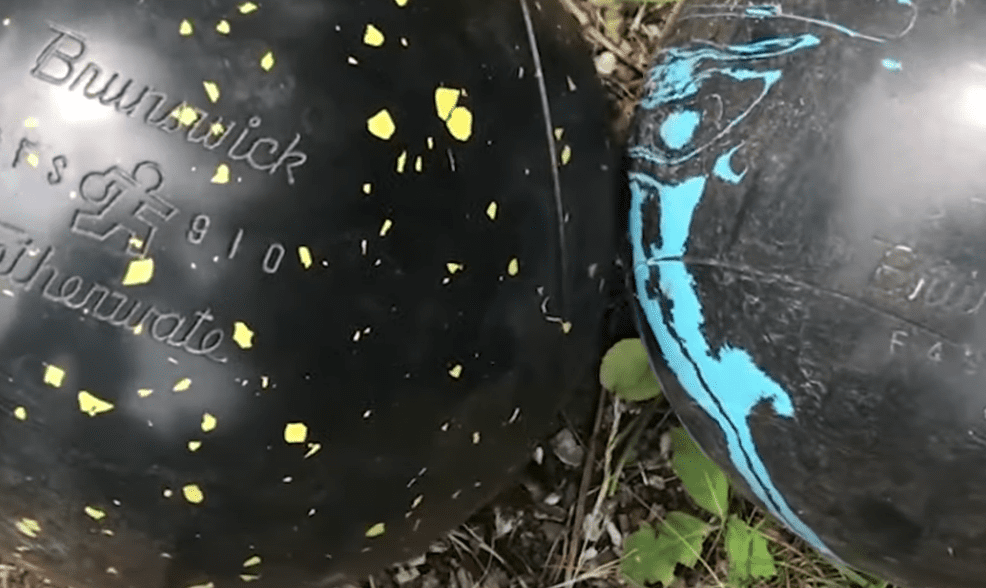 MORE STRANGE DISCOVERIES 
It's not every home that will offer a hidden stash of bowling bowls, but many abodes do have other hidden secrets just waiting to be discovered. A TikToker allegedly found a staircase in their home that led to a basement they had never seen before.
In the video posted by user @abi_mia14 in May, viewers are taken on a tour that eventually reveals a big hole and a creepy staircase. Inside, the basement contained old posters and dusty shelves. 
ANOTHER HIDDEN BASEMENT
Commentators pointed out just how creepy the clip was. One user eerily asked: "what if someone was living there without you knowing?" It seems hidden basements are not uncommon. Another woman allegedly found a basement in her Airbnb. 
In the video, she detailed her scary experience that was captured in May. @claire.scheulin did not disclose the location of the concealed basement, but her footage gained a lot of attention. 
DON'T GO SNOOPING 
One user, named Josh, commented that he had stayed at the same place. Netizens quickly drew comparisons between their online accounts and guessed that the venue was somewhere in Hollywood, Florida.
Regardless, their experiences reiterate an important message: Don't go snooping around your home or rental accommodation unless you are prepared for strange and mysterious discoveries!