Here's How Eve Celebrated 'Bonus Daughter' Mini's 13th Birthday
American rapper and television personality Eve paid a heartwarming tribute to her "bonus daughter" Mini, who turned 13 on Wednesday. 
Eve is a proud stepmom of her four stepchildren, who she shares with her husband and Gumball 3000 founder Maximillion Cooper. Hence, when one of her stepkids completed another trip around the sun, she proudly celebrated the occasion on Instagram. 
On Wednesday, Eve shared a picture of her stepdaughter, Mini, who just turned 13. in the snapshot, Mini was clad in a gray print sweatshirt and sat at a table.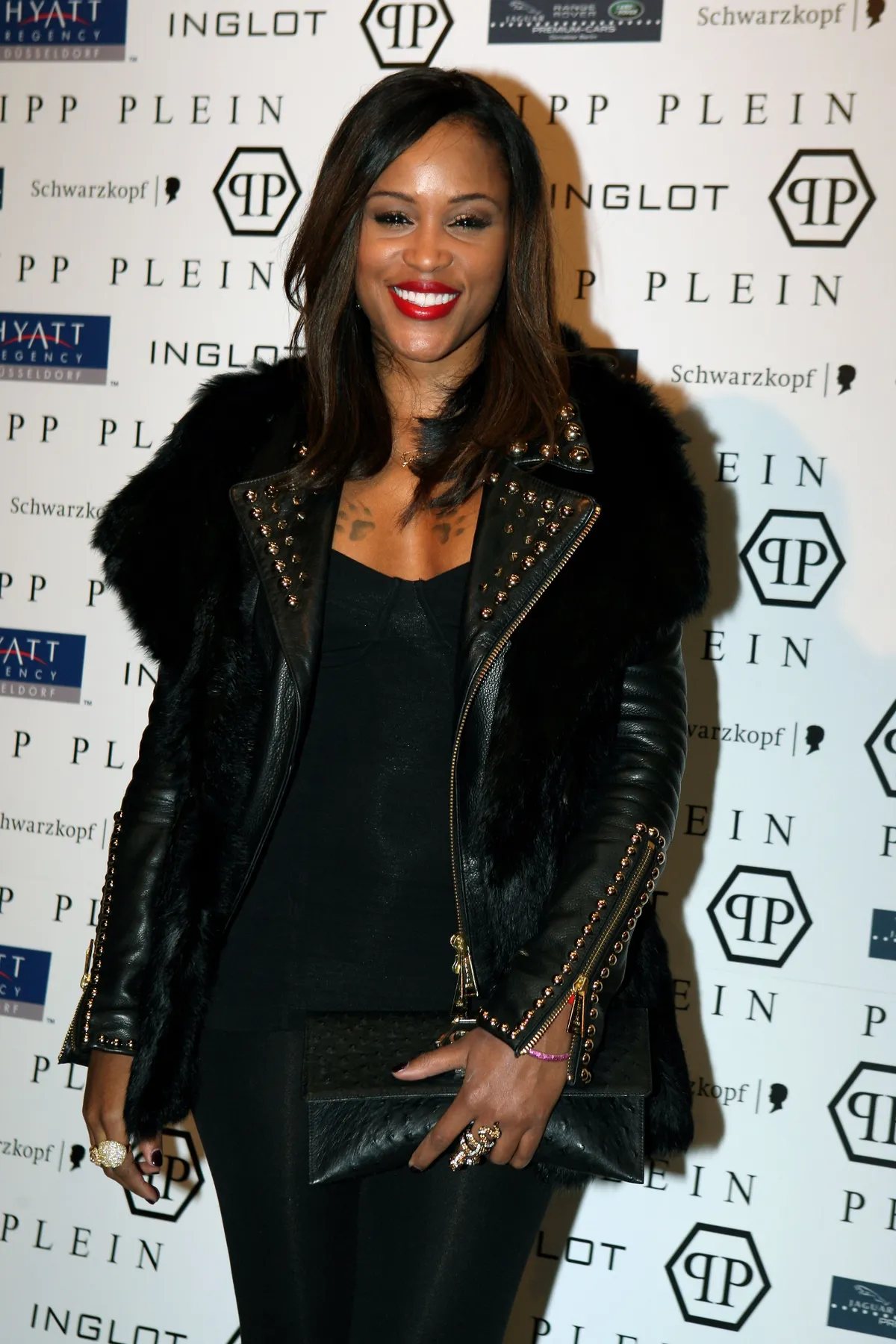 She rolled the sleeves of her sweatshirt to her elbow and placed her left hand under her chin. The blonde-haired teenager sweetly smiled while posing for the snapshot. 
In the post's caption, Eve said she could not believe Mini is 13 and wondered how fast it happened. She also wished the adorable teenager the best birthday ever, hoping all her wishes come true. The rapper concluded her caption with the hashtag, "Bonus Daughter." 
Cooper also celebrated Mini's 13th birthday with another sweet post in tribute. He shared a picture showing his blonde daughter in the gray printed sweatshirt. 
In the photo, Mini stood as she flaunted a navy blue face cap, smiling as she posed. In the post's caption, Cooper wished his newest teenager a happy birthday. 
Eve and Cooper tied the knot in 2014 and share a real bond. The "Who's That Girl?" rapper once revealed that she and Cooper respect each other and have the most honest relationship. 
She added that it is the most real relationship she has ever had and described Cooper as her "homie." Eve also said their married life is really good. 
She kept quiet about her struggles to get pregnant for a long time because she felt shameful.
During their marriage, Eve and Cooper have experienced many things. However, there are unusual things about their marriage. One of these is that Eve would never let Cooper dance because he is so bad at it. 
Another unconventional thing in the couple's union is Eve having to be a stepmom to Cooper's four kids, which some women may find daunting. 
However, she has taken it in her stride and built a strong bond with her stepkids that she now describes as her "bonus children." In a 2016 episode of "The Real," Eve opened up about being a stepmom. 
She said she is lucky to have her stepchildren in her life. Eve's close bond with her "bonus children" shows how she always celebrates their birthdays on social media. 
Besides celebrating Mini's 13th birthday on Wednesday, Eve also celebrated her bonus daughter, Lotus' 18th birthday in June 2020. She also paid tribute to her bonus son, Cash, on his 15th birthday in January. 
Although Eve enjoys being a stepmom, she wants to have a child of her own with Cooper. However, she has struggled with infertility and finds it hard to conceive. 
Infertility issues can be very tough for women to deal with, and it is no different for Eve. in a 2019 episode of "The Talk," she opened up about her struggles to conceive and the emotional tolls it had taken on her. 
Eve said she kept quiet about her struggles to get pregnant for a long time because she felt shameful. The rapper felt like she was damaged, broken, and not good enough. 
The 42-year-old further described the situation as sad and hurtful and added that the more she held onto her thoughts, the worse she felt about herself. Her fans will hope she finally achieves her dream of conceiving and giving birth to her child.