Jennifer Lopez's Fans is Amazed at Her Twin Daughter Emme's Transformation in Stunning Selfie with Mom
Jennifer Lopez recently treated her Instagram followers to a rare selfie with her daughter, Emme. The singer's followers couldn't help but notice a significant change in Emme's hairstyle from the picture. 
Although most fans of Jennifer Lopez may know she has twins, Emme and Max are not regulars on her social media. Lopez rarely shares pictures of her children on her Instagram account unless there's an occasion. 
As a result, many fans who last saw Lopez's daughter, Emme, on Lopez's account last year were in for a surprise recently. The 13-year-old underwent a major hair transformation that several fans were not expecting. 
However, Lopez's daughter still looks stunning in her new look and is even looking more like her mother. Although Lopez is wearing sunglasses in the image, it is still evident that the two share similar facial features. 
Emme's shorter and darker haircut showcases her individuality, which often grows as one gets older. As a result, many of the comments to Lopez's post mentioned how much older and bigger Emme seemed to be. 
Many of Lopez's other followers pointed out how similar the mother and daughter looked in the picture. One fan called the teenager Lopez's mini-me, pointing out the blatant similarities between the singer and her daughter. 

Another thing Lopez and her daughter have in common is how they spend their free time. Since April, Lopez has been spotted hanging out with beau Ben Affleck, and it seems her children are tagging along now. 
The famous couple was recently spotted house hunting in Los Angeles and then again with Lopez's children. Lopez's twins tagged along to look at homes in Santa Monica with their mom and Affleck.
However, although Affleck and Lopez's relationship seems to be heating up quickly, the two reportedly aren't looking for a home to share. Reports claim that Lopez is looking for a house for herself after leaving Miami. 
Either way, Lopez's children tagging along is a great indicator of how serious the pair's relationship is getting. Although, the speed at which the romance is progressing isn't surprising since the duo dated before the twins were born. 
Lopez and Affleck were in a very public relationship from 2002 to 2004 before Lopez married her children's father. Not long after her split from Affleck, Lopez married Marc Anthony and had his twins four years later.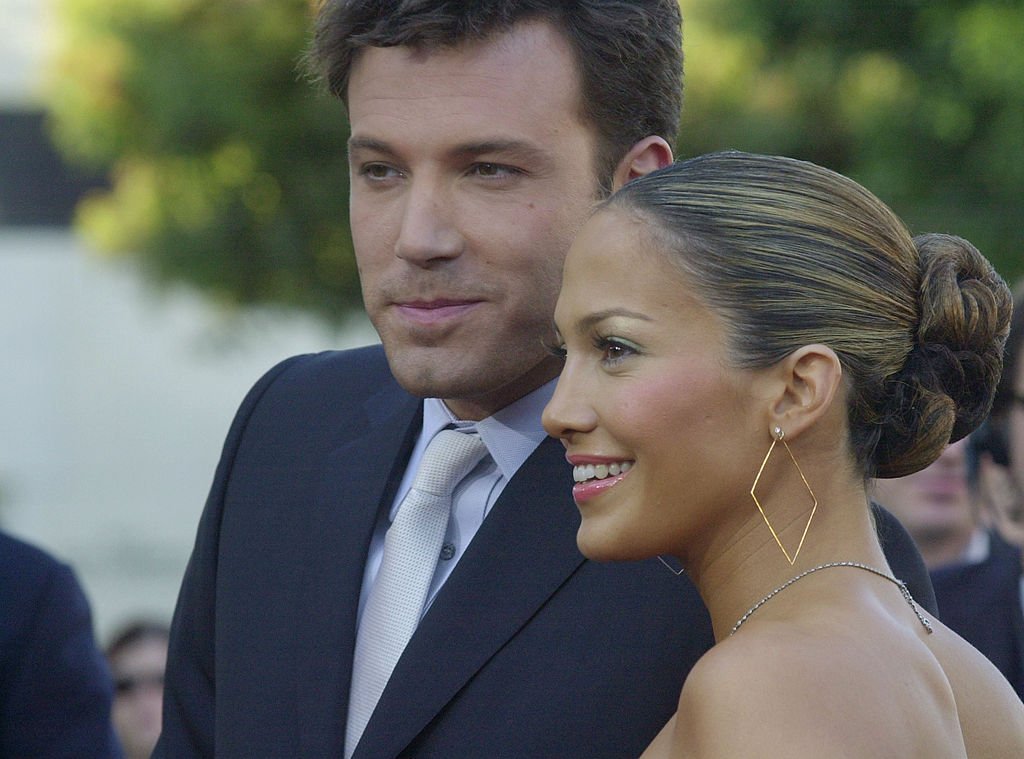 Although Anthony and Lopez split in 2011, they have raised their children together amicably. Both parents are involved in the twins' lives; however, Lopez recently revealed that she might have missed parenting moments before the pandemic. 
In an interview last year, Lopez revealed that she had never spent dinner with her kids every night until the pandemic. She shared that her twins also opened up about certain elements they didn't like about their family life. 
As a result, Lopez reveals she has learned that her children need her in many more ways than one. She also expresses her gratitude for the time they had last year so they could address their concerns with her. 
Like many households, everyone was busy while left to their own devices before the pandemic in the Lopez home. Now the pop icon reveals she can reassess what has been working for her family and career. 
In addition to spending more time with her children, Lopez reveals that she, too, has been surprised by their growth. She shares that the harsh realities of the pandemic forced her twins to age beyond their years. 
Thankfully, Emme and Max have not aged beyond their cute years just as yet. Hopefully, Lopez can treat her followers to many more selfies with her mini-me's while they still want to spend their free time with her.