Savannah Guthrie Is Gorgeous As She Dons New Hair Band Hairstyle Before Flight to Olympics in Tokyo
American broadcaster Savannah Guthrie stunned fans with her new hairstyle. Ahead of the Olympics in Tokyo, she flaunted her hair on social media in the most beautiful way in preparation for the games.
Broadcaster Savannah Guthrie made headlines again with a recent social media update. She took to her Instagram page to share a series of photos ahead of the Tokyo Olympics as she prepared for her flight down.
In anticipation of the big day, the NBC News journalist made her excitement known as she studied for the big day. The update also gave fans a glimpse of her new hairstyle, which looked perfect on her.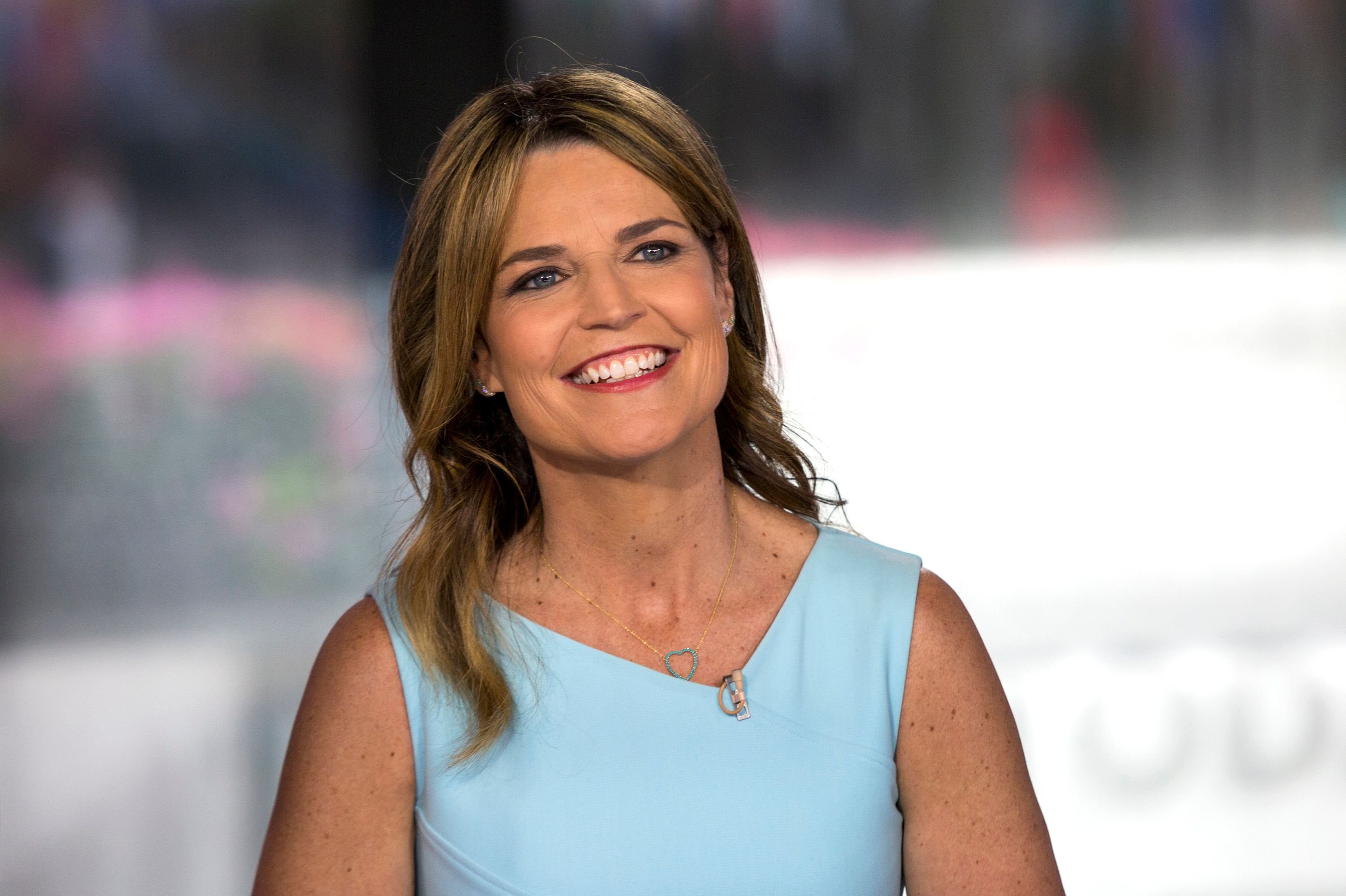 THE ARRIVAL FOR THE OLYMPICS
The first slide showed Guthrie wearing a black and white outfit and appeared to have her concentration fixed on the work in her hands. Her blonde hair was styled in a side part held in between with a simple hairband.
Recent reports showed that spectators had been banned from physically attending the Olympic Games.
A second image showed the snack and drinks she had while studying. She also shared a close selfie where she held her cocktail and had a big smile on her face. Her post had a caption that read: 
"Pre-flight Olympic studying (with cocktail #Fridaynight) - see you on the other said from Tokyo!!!"
It was reported that the NBC News journalist touched down in Japan after almost twenty-two hours of travel. Guthrie couldn't hide her excitement and decided to give fans a nice view of the city with another update on social media.
The 49-year-old journalist uploaded a clip that showed off the city's incredible skyline from the top of her balcony. In her caption, she listed out every minute and hour spent on the journey and affirmed that it was worth it.
GUTHRIE, SLAMMED FOR HER HAIRSTYLE
Guthrie is known for rocking unique hairstyles with her beautiful blonde locks. However, amid the novel COVID-19 pandemic, it appeared that the mother of two couldn't get the services of a professional hairstylist for her hair. 
She got criticized by one Twitter user who claimed that her on-air look was "distracting."  The user slammed her, noting that she shouldn't appear "unkempt" on natural news with the amount she earns.
@SavannahGuthrie Cmon. With what they pay you, can't you afford a hair stylist? I love the natural unkempt look but its distracting on @NBCNews national news.

— Susan Soltero (@SusanSoltero) June 23, 2020
Guthrie did not ignore the user's statement but mentioned that she had been doing her hair and makeup herself during the pandemic. Other commenters defended Guthrie with their replies to the critic's comments. 
One of Guthrie's colleagues also came to the rescue explaining that female reporters and anchors do their best with their public appearance, and it isn't easy. She also called Guthrie a hard worker and noted that she looked great.
Women reporters and anchors do their best to look good and it never seems to be enough 🤷🏻‍♀️. It's not easy no matter the paycheck size. Savannah works hard and looks great. ✨

— Shannon Heckt (@ShannonHeckt) June 23, 2020
GUTHRIE'S BEAUTIFUL HAIRSTYLES
Guthrie once got her fans gushing over a new hairdo that looked totally different from her usual style. The 49-year-old, known for her hair that usually falls freely around her shoulders, opted this time for a nice rough bun.
The mother-of-2 shared a photo of the rough bun parked in a pile in the center of her head on social media. As expected, all her fans greeted the image with lots of approval.
Gushing over the look, a commenter noted that she wished her hair could be styled the same way. Another called her "pretty," and the words of praises and appreciation kept flowing in the comments section. 
THE OLYMPICS IN TOKYO 
Recent reports showed that spectators had been banned from physically attending the Olympic Games. The information came after officials confirmed a state of emergency, Tokyo's fourth, for the whole of the Olympic games. 
The Tokyo Olympics will provide a model for hosting the Games during a pandemic after rising COVID-19 infections forced organisers to ban spectators at most events, Tokyo 2020 CEO Toshiro Muto said.https://t.co/ZRYHvprOgL

— Dawn.com (@dawn_com) July 12, 2021
International fans had initially been banned from the program due to the raising COVID-19 cases in Japan. Governor of Tokyo, Yuriko Koike, noted after a meeting with Olympic officials, it was decided everyone should watch the games via TV.