Daily Joke: Woman with 3 Children Lost Her House in a Devastating Fire
A brave old woman lost her longtime house in a fire, but she remained optimistic. This was her house from her younger days, but she refused to be sad, as she kept her hope in God.
One day, her first son went to her, making it known that he had won a lottery and would like to cover the cost of her home. The woman was overjoyed as she celebrated with him. However, she refused to take any money from him.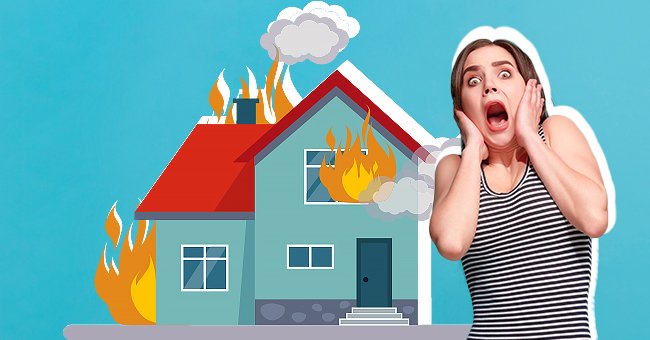 The older adult told her first son that she was satisfied and had hope that God would restore what she had lost. A few days later, another of her sons graduated from the university with a law degree.
He went to announce his new milestone to his mother and decided to help her carry out legal actions to cancel her mortgage bills. Again she declined the help and emphatically mentioned that she was looking up to God and he would come to her aid. 
The woman's third grown child visited her a few months later. He happily informed his mother that he had gotten a promotion at work and the new position came with a huge rise in his salary so money was no longer an issue for him.
The young man was excited as he prepared to help his mom sort out her house problem. Just like she said to his other brothers, the woman thanked him and smiled as she added that God was miraculous and he would make a way for her.
Immediately after she said this, the woman got struck by lightning and she passed away. When she got to the gates of heaven, God himself was there patiently waiting. Immediately he saw her, he said, "WHADDAYA WANT FROM ME, LADY?!!"
If you enjoyed these jokes, you might just find this one even more hilarious. It is about a woman who needed to book a flight but she left the attendant wondering what was going on.
Sources: Reddit.com