Keyshia Cole's Biological Mom Dies at 61- Here's What We Know About Her Life & Relationship with Her Daughters
Keyshia Cole's biological mother, Frankie Lons, died as she was celebrating her 61st birthday. Here are some details about her life as well as her relationship with her daughters.
Frankie Lons, the biological mother of acclaimed R&B singer Keyshia Cole, passed away from a drug overdose on July 18, 2021, while celebrating her 61st birthday at her home in Oakland, California.
The relapse of Lons' long, hard-fought journey to sobriety was confirmed by Cole's brother, Sam. He told TMZ he had been regularly checking on their mother and helping her keep clean.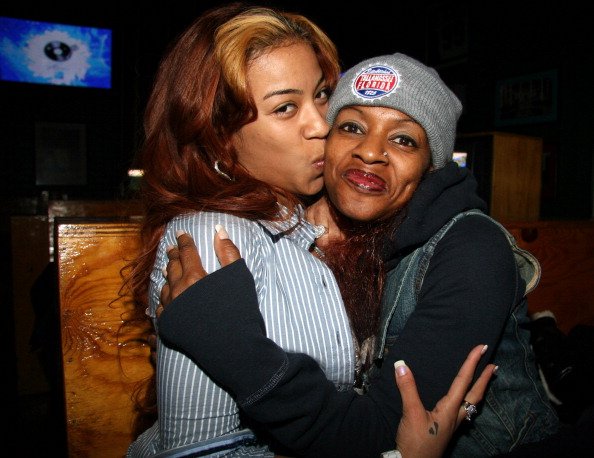 A LOVING MOTHER
According to Sam, the family wishes to keep Lons' name in history as a mother who loved her children and wanted to keep them united no matter how tumultuous their childhoods may have been.
In her early years, Cole was given up for adoption by Lons and her biological father, boxing trainer Virgil Hunter. Family friends Leon and Yvonne Cole raised her until she later reunited with her birth parents.
HER DRUG ADDICTION
At the time, Cole was already a big star in the music industry. Over the years, the Grammy-nominated singer had been open about her biological mother's drug addiction and the pain of watching it. 
"I told my mother the other day I was afraid to lose her because she keeps going back to the streets," Cole tweeted. "You know what she said? In return? She said, 'YOU'LL be aight.'"
The singer said she has come to love herself more as soon as she discovers who she is.
SHE WENT BROKE
Back in 2016, Cole confessed she ran out of money while caring for her addicted mother. According to her, she has not been able to solve the problem. However, her aunt doesn't seem to have given up.
Posting on Instagram in 2018, Cole stated that it leaves her heart even more broken than it was before each time her mother relapsed. The singer added that she misses her mother and that she loves her always.
Meanwhile, Cole's younger sister, R&B singer Elite Noel, also confirmed the news about Lons' death on social media. She wrote that seeing her mother in a body bag on her birthday was the worst pain she had ever experienced.
Noel shared her experience with abandonment with "Say Something" in 2017. She described it as a generational curse for her family. She shared how her mother had given up her children for some reason at some point.
Noel admitted that she is still uneasy about the abandonment but believes it is becoming easier. The singer said she has come to love herself more as soon as she discovers who she is.
Meanwhile, Cole's eccentric mother, Lons, was first introduced in the singer's BET series, "Keyshia Cole: The Way It Is." The show's fans grew to love Lons, even though it dealt openly with her being addicted.