Keyshia Cole Turns up the Heat Showing Her Chest Tattoo in a Skimpy One-Piece Swimsuit & Floppy Hat
Keyshia Cole is going all out to showcase her summer body as she turns up the heat in a skimpy black one-piece swimsuit that revealed her chest tattoo. 
Singer, performer, and on-screen personality Keyshia Cole can proudly add the title of a cool and sassy mom to her hat. She is close to 40 and has two kids, but looks young, vibrant, and beautiful.
Her Instagram page bears proof that she is a real-life goddess with a killer body and the IQ to style her curves perfectly. A recently shared shot showed her teasing thousands of fans with a summer appearance.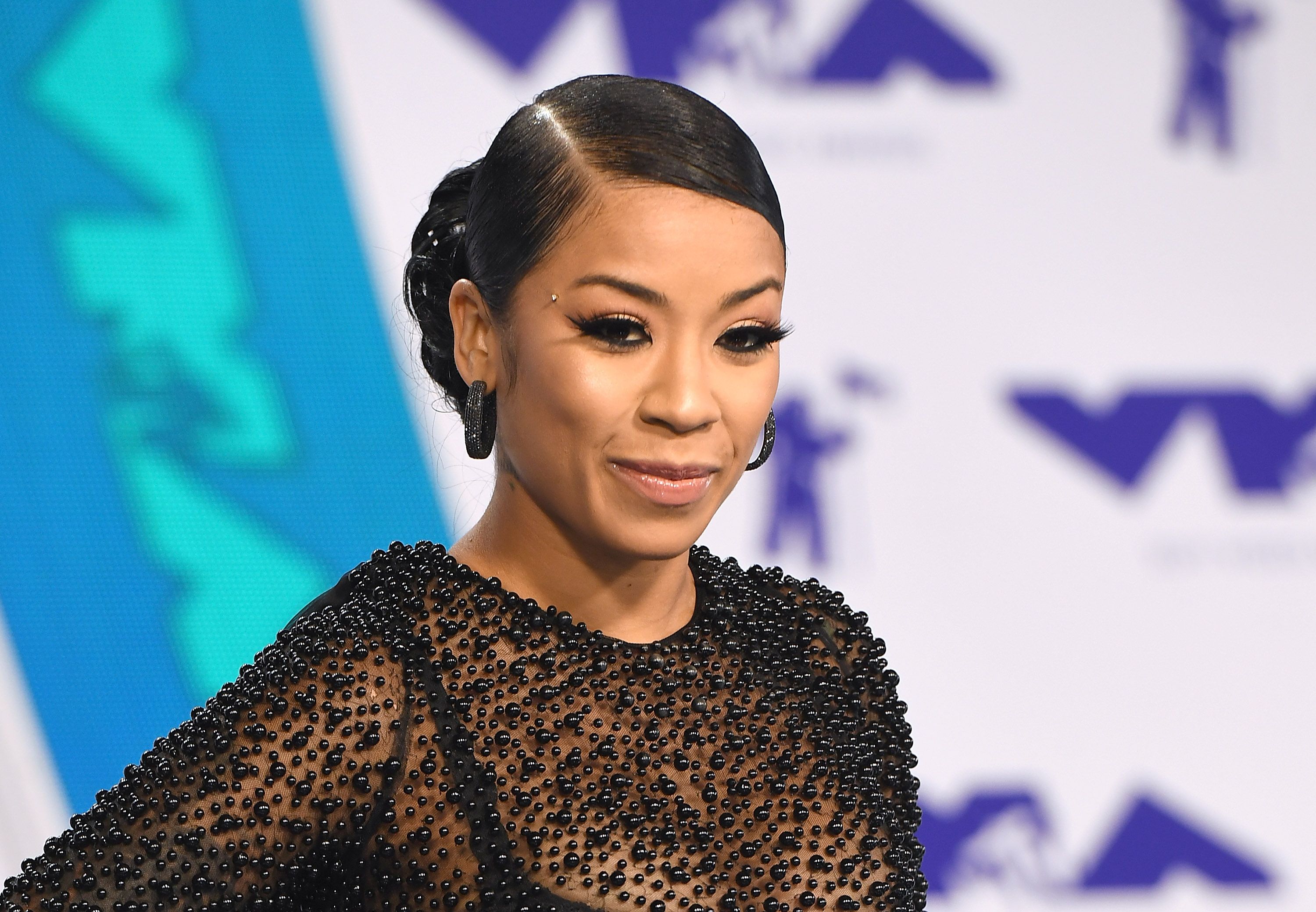 The image revealed her chest tattoo and left little to the imagination as far as her top was concerned. She donned an X-designed, all-black, one-piece swimwear with a stylish cutout around the stomach.
This skimpy outfit was accessorized with a large round weaved hat laced with a black fabric around its crown. Her words to her army of fans were:
"Can't wait to take my [expletive] back to Jamaica."
Thousands of fans marveled at the image and wasted no time in tapping on the like button. A few fans added unique adjectives in describing the beautiful and flawless singer.
The entertainer's love life might have experienced a few glitches, but she is not giving up on finding Mr. Right.
Cole's online audiences have shown immense support for her throughout the years, as opposed to her family. The 39-year-old who was adopted as a toddler by family friends tried to reconnect with her family by putting them in the spotlight a few years ago.
This did not work, as she expressed her disappointment in how they treated her despite her sacrifices to have a happy family.
While it may have been impossible to build a supportive relationship with her family, the singer effortlessly carves a unique bond with her kids, Daniel Hiram Gibson Jr. and Tobias Khale. She has been candid about her love for the boys even though they are from different fathers. 
The mother-of-two welcomed her firstborn in 2010 with Daniel Gibson Sr., a former fiancé. Meanwhile, Tobias's dad is an upcoming singer named Niko Khale.
The former couple broke up shortly after he was born, but they often team up to co-parent their son in love, peace, and harmony.  Cole's youngest son had the best birthday bash— a "Toy Story" themed party put together by his parents when he turned one.
The entertainer's love life might have experienced a few glitches, but she is not giving up on finding Mr. Right. In April, she surprised fans by hinting she was on vacation with a new man suspected to be a TV star.