Rapper Eve Shows Fit Thighs Posing With Her 4 Stepkids & Millionaire Husband on Family Vacation
American rapper Eve is enjoying a family vacation with her four stepchildren and her husband. The icon posted some images showcasing lovely moments they shared, and fans could not stop swooning.
Eve Jihan Cooper is a popular American rapper, singer, songwriter, and television presenter. She has released multiple music albums and has numerous awards in her name.
Apart from scaling the heights of success in her professions, the 42-year-old is a beautiful wife to her husband, Gumball 3000 founder, Maximillion Cooper. Although the pair have no kids together, Eve is a doting step-mom to Cooper's four children— Jagger, Lotus, Mini, and Cash.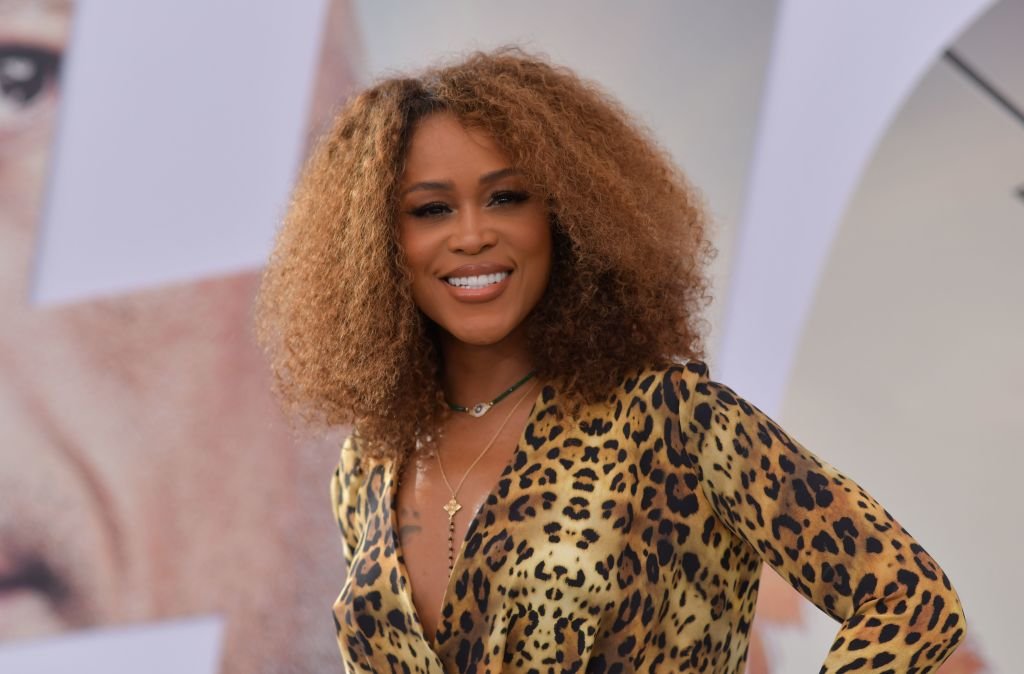 A LOVELY FAMILY VACATION
Three days ago, Eve took to her Instagram page to share snapshots that captured moments during a vacation with her husband and stepkids. In the lovely photo, the television presenter was clad in a long-sleeved white T-shirt.
Eve donned the shirt alone, leaving her lower body on full display and revealing her fit thighs. The actress rocked a plain-brown hat and topped off her appearance with a pair of black sandals and sunshades.
She looked happy in the company of her stepchildren, who were dressed in swimwear and appeared to be having an adventure of a lifetime. Cooper was not left out, as he stood in the middle, wearing a blue T-shirt paired with black shorts. 
Nature's touch accentuated the picture's elegance in the background. In the second slide, the lovely family looked happy inside the ocean. They smiled from ear to ear while posing behind a huge sea creature.
In the comments section, delighted fans and followers serenaded the enviable family with complimentary words. The family was described with amazing words like— beautiful, amazing, elegant, amongst others.
Eve explained that her decision to not talk about her situation earlier was tied to the fact that she felt shameful about it.
AN UNBREAKABLE BOND
Eve's post is only but a glimpse of the amazing relationship she shares with her stepchildren. During an interview with People, the Grammy-award winner made known how fortunate she felt to have them.
Eve further revealed that at first, the transition of being a step-mom was not easy, however after years of being in their lives, she noted that they had grounded her. She refers to her stepchildren as her "bonus children" and cannot imagine her life without them. 
The former "The Talk" co-host did not always believe she would be great at being a step-mom. She was very nervous and unsure about her relationship with Cooper after she discovered he had four kids.
Eve's stance on being a step-mom changed after she encountered her stepkids for the first time. In an interview with US Weekly, the 42-year-old disclosed that the children were the sweetest. With the help of her husband, Eve successfully won the hearts of her "bonus children."
EVE'S FERTILITY ISSUES
Since Eve and her husband tied the knot in Ibiza in 2014, the former has struggled with her fair share of fertility issues. The multi-talented TV personality once opened up about her struggles to conceive with Cooper and how it had affected her emotionally.
Eve explained that her decision not to talk about her situation earlier was tied to the fact that she felt shameful about it. The star said she felt damaged, broken, and not good enough. 
According to Eve, the more she held onto it, the more she felt worse about herself and the predicament. Being surrounded by the best set of people, Eve got all the encouragement she needed.
The star rapper wishes more than anything to have her children and give her step-kids siblings someday. She once said her stepchildren always talked about wanting a brown baby sister. Eve's fans are optimistic that things would turn out great for her and Cooper.