Meet Nashville NHL Star Luke Prokop, 19 — the 1st Active Player to Come Out As Gay
NHL prospect Luke Prokop recently opened up about his sexuality in a statement he shared on social media. The pro athlete has made history as the first active hockey player to come out as gay.
Nashville Hockey star Luke Prokop has gained public attention and a show of support from fans and the Hockey league after he shared his coming-out statement in a recent update.
Prokop, who recently got signed to the Nashville Predators, relayed that it was only fitting to share his truth. He has now become the first active player to come out openly as gay in NHL.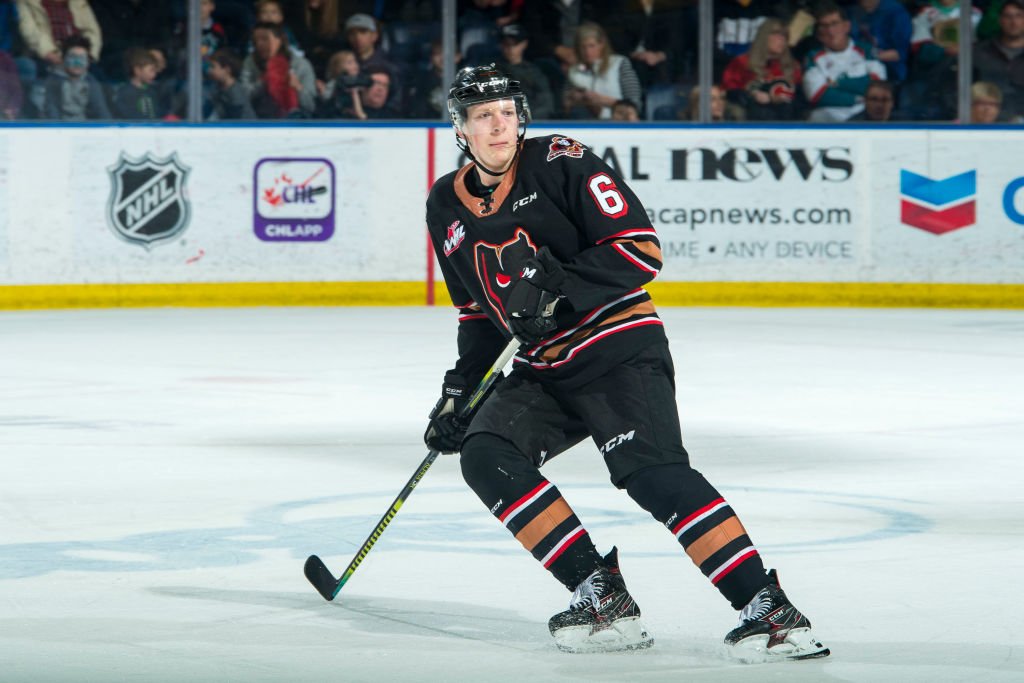 PROKOP ON HIS SEXUALITY
In his statement shared on Instagram, Prokop mentioned that the past year posed some life-changing experiences globally, but it helped him find his "true self." He relayed that he was no longer scared to show who he was.
The hockey player added that he was proud to inform the world that he was gay publicly. The sports star shared that he could not be happier with his decision to come out.
Josi, who is Nashville's captain, made it known that the whole league would be extremely welcoming.
The 19-year-old noted that as a child, he dreamed of being a star in the NHL, and now that the dreams were beginning to materialize, it only felt suitable to live it up with his authentic self.
The youngster noted that part of his aim was to help people see that the Hockey community has no issues with the LGBTQ community. The concluding part of the statement read:
"This is just the beginning of my journey, and I am excited to see where it takes me, both in hockey and in life."
Luke Prokop had wondered how this call with the Predators would go ever since they drafted him. He was ecstatic after having it. It was the next step in a process he began last year.
Telling people he's gay.
Now he's telling everyone.
Here's his story:https://t.co/aLH45w9uso

— Pierre LeBrun (@PierreVLeBrun) July 19, 2021
SUPPORT FOR PROKOP
In response to his statement, the Nashville Predators Organization shared an address. This showed that the organization was proud of the athlete's courage and would receive unequivocal support. 
The statement made by the Predators' president, Sean Henry, relayed that the organization's long-standing goal is to ensure equality for all. He shared that it was important that Prokop felt comfortable as he forged ahead with his career.
Nashville Predators' Luke Prokop has become the first active #NHL player signed by a club to come out as gay.

This is his story 👇 #LGBTQ #HockeyIsForEveryone

— BBC Sport (@BBCSport) July 19, 2021
Western Hockey League commissioner Ron Robison also commended the young adult as he noted that the entirety of WHL was proud of Prokop and how he has become a role model for hockey players and people in the LGBTQ sphere. 
MORE SUPPORT FOR THE STAR
Prokop also received some words of encouragement from NHL commissioner Gary Bettman. He emphatically opined that people could only be the best by being true to their authentic selves.
All of SMASHVILLE is behind you, Luke.

President/CEO Sean Henry and President of Hockey Operations/GM David Poile's statements ⤵️

>> https://t.co/CWSxaNoDz5 pic.twitter.com/1IJBv6enSe

— Nashville Predators (@PredsNHL) July 19, 2021
Bettman added that hockey was for everyone, and the NHL works to ensure the safety and inclusion of all who are into sports. Bettman also proved to be there for the star when he needed help. 
Some players from Nashville Predators have expressed their support by reaching out to the sports star. Players like Roman Josi and Mark Borowiekci contacted him via his cell phone.
Statement from NHL Commissioner Gary Bettman on Luke Prokop's (@lukeprokop_6) decision to publicly come out as gay: pic.twitter.com/4S7rWI872W

— NHL (@NHL) July 19, 2021
Josi, Nashville's captain, made it known that the whole league would be extremely welcoming. Borowiecki shared that it was impressive that Prokop came out despite not yet being established in the league. 
NHL senior director of player safety Patrick Burke noted that his feelings towards Prokop's announcement were gratitude. Burke shared that he was grateful to the young player for being the first to take the bold step.
Roman Josi on the support system he and the @PredsNHL want to provide Luke Prokop (@lukeprokop_6). pic.twitter.com/htBLcZFogc

— NHL (@NHL) July 19, 2021
PROKOP'S LIFE AND CAREER
Prokop, born in May 2002, is a native of Edmonton, Alberta. The Canadian plays in the defensive position, and he has made good switches in the defensive zone.  
The star athlete is 6 feet 4 inches tall and weighs 218lbs. He was drafted in 2020 as the 73rd overall pick by the Predators. His contract with the organization spans three years. 
Prokop, who previously played for the Calgary Hitmen, has been described as a solid skater. The hockey star is said to maneuver the ice with ease and expertise.