Margot Kidder's Life Full of Tragedies Including Homelessness, Bankruptcy, And Infamous Breakdown
Margot Kidder battled with bipolar disorder, a suicide attempt, bankruptcy, and so much more in her life. At one point, a homeless man took her in because of her illness and then turned on her.
Margot Kidder was well known for her role as Lois Lane in the original "Superman" films. The actress, who had bipolar disorder, sadly died by suicide 69 on May 13, 2018, at her Livingston, Montana home.
In a 1996 People magazine cover story, she confessed that her life had been "grand and wonderful" but highlighted with madness. Her statement came not long after a recent bipolar disorder episode.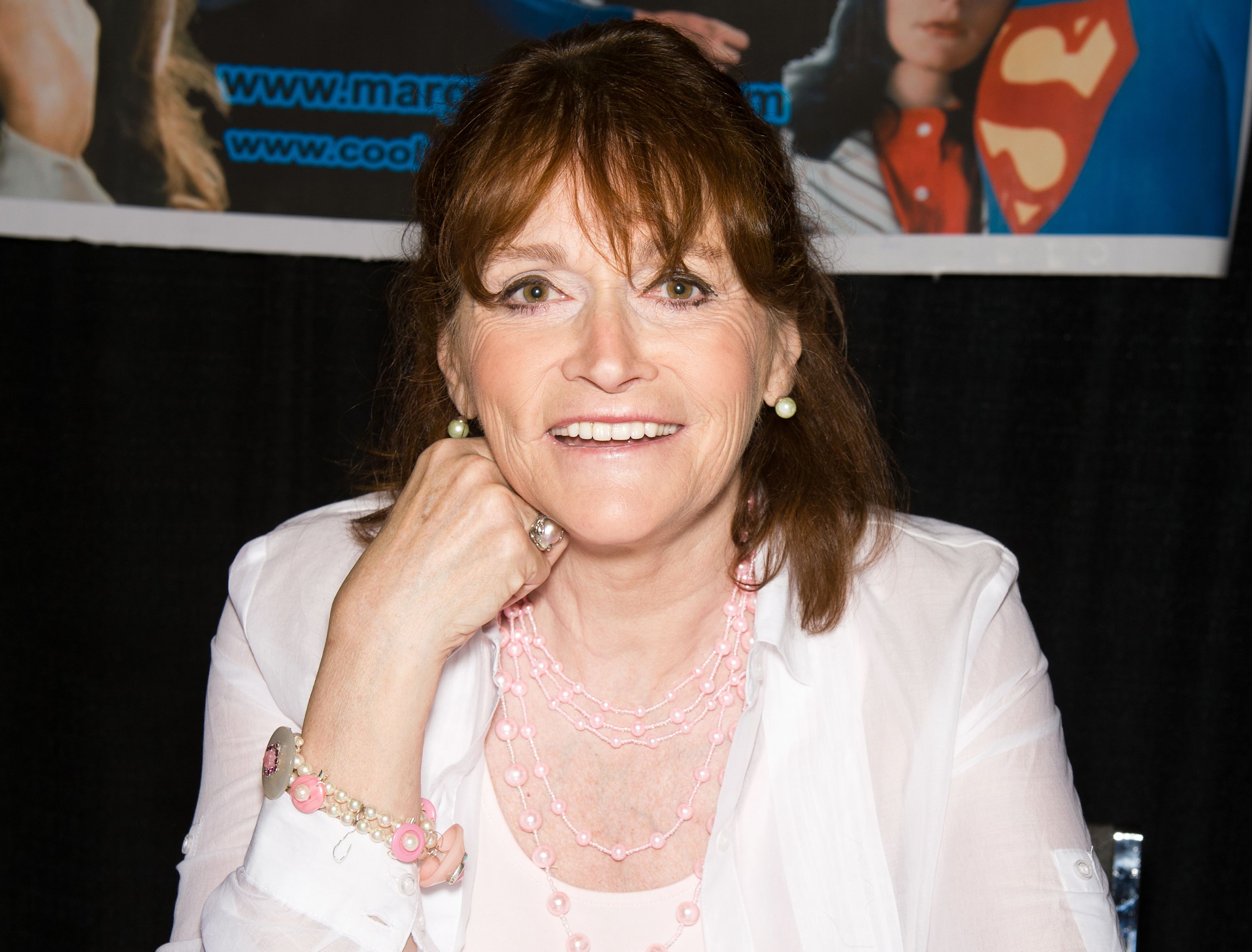 During that time, the disorder was incorrectly labeled as manic depression. Kidder's last disorder episode, which occurred in public, actually left her homeless for a short period of time.
The actress ended up disappearing for four days, but it wasn't the first time she made headlines. The star had suffered from addictions and recoveries, marriages and divorces, and several boyfriends.
Christopher Reeve and Margot Kidder filming 'Superman' in the original Daily News newsroom: pic.twitter.com/6yskxjHLmE

— Joel Siegel (@joelmsiegel) August 12, 2020
She also had episodes where she revealed some bizarre behavior, and in 1990 a car accident left her bankrupt and partially paralyzed. During her People interview, Kidder said her disorder was the root of her problem.
In 1988, the star was diagnosed with the condition by a Los Angeles-based psychiatrist. However, the actress was suspicious of healthcare professionals and refused to accept the diagnosis or take the lithium treatment.
On the wall at the Canteen at Pinewood Studios, Iver Heath - Margot Kidder and Christopher Reeve during the making of SUPERMAN. pic.twitter.com/cBeta6GyXI

— Peyton Reed (@MrPeytonReed) June 24, 2021
Things became real for her in 1996 when a computer virus deleted a memoir she had been writing for years. Kidder lost her mind and flew to Los Angeles to see a computer specialist who told her nothing could be done.
While at the airport waiting for her return flight, she convinced herself that the CIA and her first husband, novelist Thomas McGuane, were "trying to kill" her because her memoir was powerful enough to change the world.
'Superman' Actress Margot Kidder's Death Ruled A Suicide https://t.co/6BLv1lKdYV pic.twitter.com/jpadYF6QY0

— Deadline Hollywood (@DEADLINE) August 9, 2018
Kidder, aged 47 at the time, saw assassins and agents everywhere and shouted at passersby at the airport. While still at the airport at 3 a.m., she spoke with a television crew from WBIR in Knoxville, Tennessee.
She told them her ex-husband had hired people to kill her, but the anchorman, Ted Hall saw that there was no plot and found the whole thing sad but couldn't help her. He recalled seeing the star tired and dirty.
Two years ago today, we lost the amazing Margot Kidder. From Superman, to Amityville, to Sisters and Black Christmas. Her roles are iconic. She is iconic. ❤️ pic.twitter.com/OEjVAMI2a4

— RacHell House LLC Reeves (@VinylGrrrl) May 14, 2020
Her paranoia led her to sleep in yards and on porches while fearing for her life. The following afternoon, she went downtown and was taken in by a homeless man named Charlie, who gave her shelter in his cardboard shack.
The homeless man ended up turning violent, leading her to leave his shelter. Three days after she was seen at the airport, Kidder walked to see her friend who had a home 12 miles north of downtown Los Angeles.
"Superman" actress Margot Kidder's death ruled a suicide https://t.co/3sLwfh3OhR pic.twitter.com/L3NgZMgjHe

— billboard (@billboard) August 9, 2018
She spent the night in a motel room, and the next day, she experienced a moment of clarity that led to her rescue. The actress found shelter in a backyard in Glendale, where she met Elaine Lamb and told her who she was.
Lamb called 911, and Kidder was picked up by the Glendale police and taken for observation. Five days after she was found, a judge allowed her to leave UCLA Medical Center, and the star rented a home near Vancouver.
I loved playing tribute to Margot Kidder's #Superman wardrobe with this flowy ice-blue dress. 💙 #LoisLane #Supergirl #Elseworlds pic.twitter.com/sxOqOZuO8j

— Elizabeth Tulloch (@BitsieTulloch) December 12, 2018
Her brother John introduced her to bipolar author Jamison's writings, and that's when the actress was finally able to accept her diagnosis. When she was a teenager, Kidder experienced bouts of suicidal depression.
The star ended up working to break the stereotypes about her condition and advocated for awareness.
At age 14, she swallowed codeine pills because her boyfriend had dumped her, but no one thought of sending her to therapy. In 1990, an automobile accident left her legs partially paralyzed.
'Superman' actress Margot Kidder's death ruled a suicide https://t.co/zZ4wR1D9c0 pic.twitter.com/k4SkfKxzsw

— The Hollywood Reporter (@THR) August 8, 2018
Two years later, a back operation for a herniated disk restored her ability to walk. The more than $600,000 in medical bills led her into bankruptcy, and the pain led to an addiction to pills and alcohol.
She later joined a 12-step group and also got treatment by Canadian acupuncturist and therapist Elena Crippen, called Depakote, plus she explored Native American herbal remedies.
The treatments started to work, leading Kidder never to experience another episode as she did in 1996. The star ended up working to break the stereotypes about her condition and advocated for awareness.
Part of her illness also led her to have several marriages, three in total, in her life. "The Amityville Horror" actress was born in Yellowknife in Canada's Northwest Territories, where her father worked as a mining engineer.
When her family moved to Toronto, that's when she became interested in acting. Her career started in the late 1960s with small roles in films like "Mr. Mike's Mondo Video;" her movie debut was in 1969's "Gaily, Gaily."
It peaked in the late 1970s and 1980s with the "Superman" series. Kidder's other roles included "The Great Waldo Pepper," and she was the best-known, well-paid Canadian star in the US at the height of her career.
The National Suicide Prevention Lifeline is 1-800-273-8255. Other international suicide helplines can be found at befrienders.org.